Hello everyone!!

I was just searching through lj and found this bomb community. Let me introduce myself..My name is Vanessa and I live in Crestview, FL..near Pensacola, lol. I just moved here a month ago after marrying my Airman. We also got a Boston Terrier pup and named him Chief a month ago as well!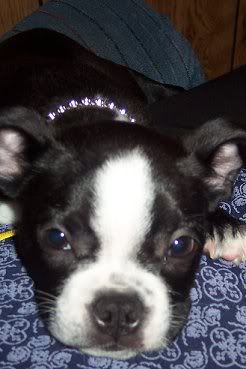 I go to school at the Univeristy of West Florida, elementary ed. major. Newho, nuff about me. Chief's about 5 months old now, and he's been quite a character. We've potty and crate trained him quite successfully, so yay us! My husband and I are actually looking on getting a female puppy this Friday (his gift for V-day ;D). Here's her picture from the breeder.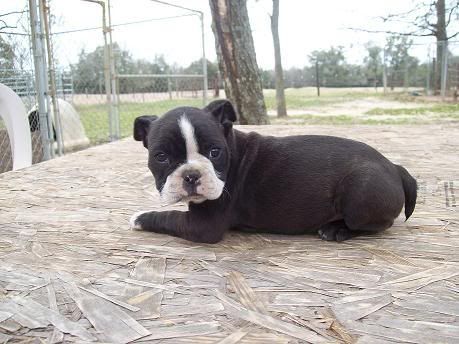 My husband and I can't decide on a name. What do you guys think she looks like? I don't like common generic dog names, so hit me with some creativity!...I liked Juno but my hubs stuck his tongue out -_-;;;

Another thing is, she kinda looks funny to me for some reason...I haven't see a BT at this age before so I'm not sure if she's looking how she's supposed to be. (We got Chief when he was 4 months) I've had pups before but I dunno. Here are some other pics of her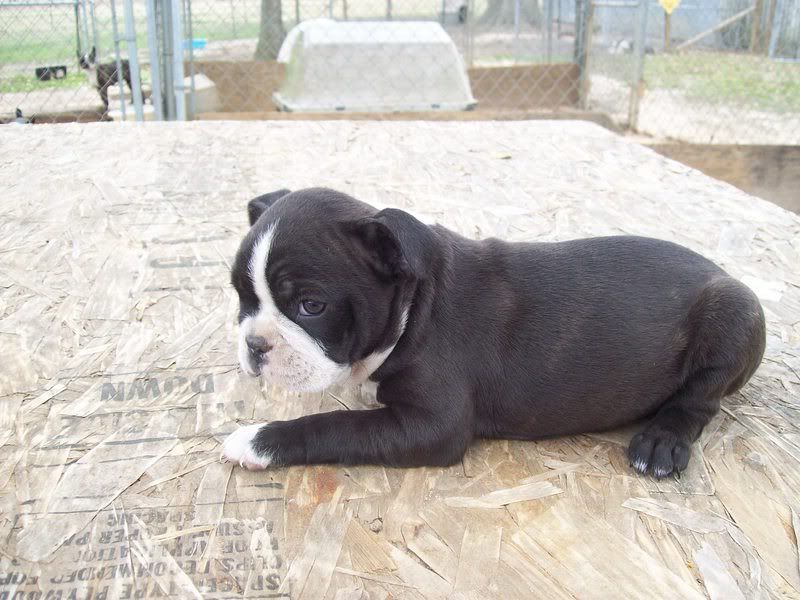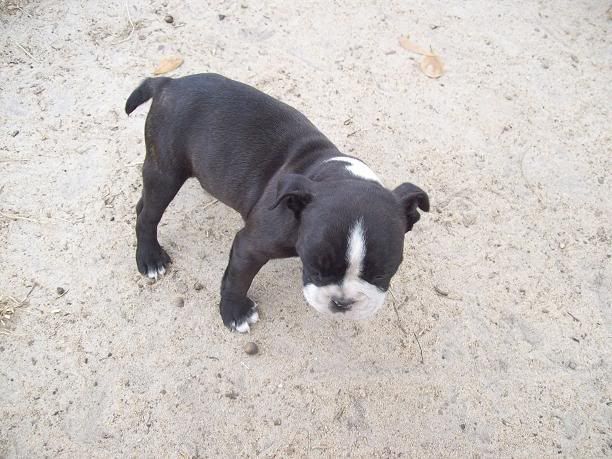 I'd appreciate if you guys gave me some feedback on her appearance. What specifics should I be lookin for when we first see her personality wise?

We're also going to a Pensacola BT meetup group on Sunday, so if anyone by chance is going let me know! I think I've gone on long enough, lol...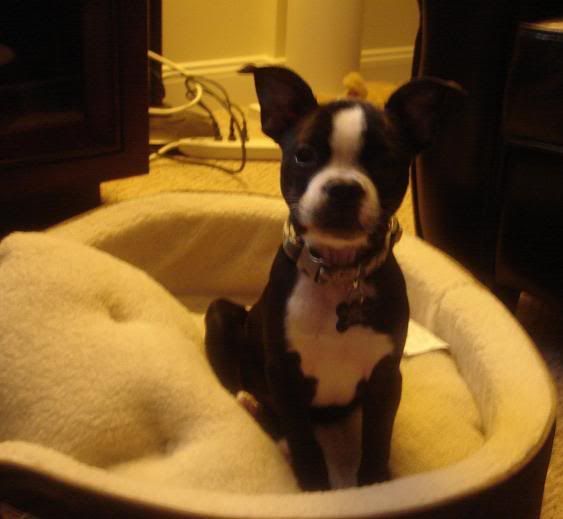 Chief at 4 months; What a handsome boy.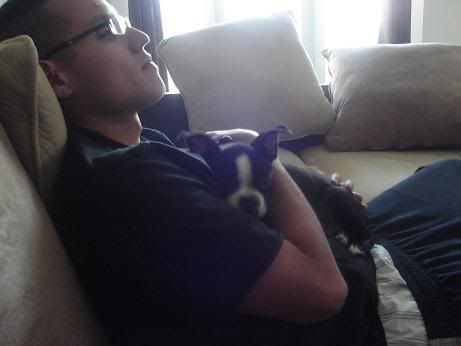 Daddy's boy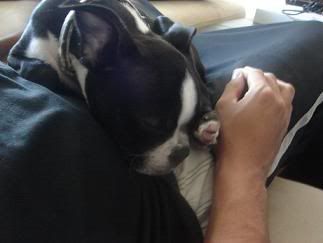 His favorite hobby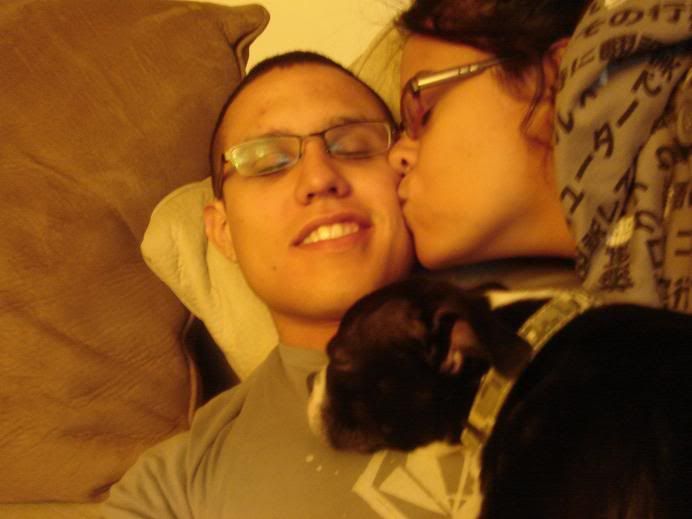 My family ♥





Sorry for the long post :/