As most of you know Gen and I have been LJ friends for years, ever since before she even got Hoggie because she loved Ninja and Amelie so much. Well we finally got to meet when I went on vacation to LA for a few days last week. We met wednesday and hung out all day thursday. It was a ton of fun. I was so excited to finally meet Hogwarts. I had been staying at my friend Michelle's place and she has a three month old shepherd cross puppy named Lucy. I had puppysitting duties since Michelle was at work. Lucy was the best puppy ever.

Genevieve, Hogwarts, Lucy and I went to a cafe. We ate bagels, the dogs got doggie bagels too. Than we went back to G's house where Lucy got to meet Onyx and Phoenix. Onyx loved to play with Lucy and Phoenix loved to hump her. haha. Hogwarts only cared about his big blue ball. He loved to show off his mad skillz.




Lucy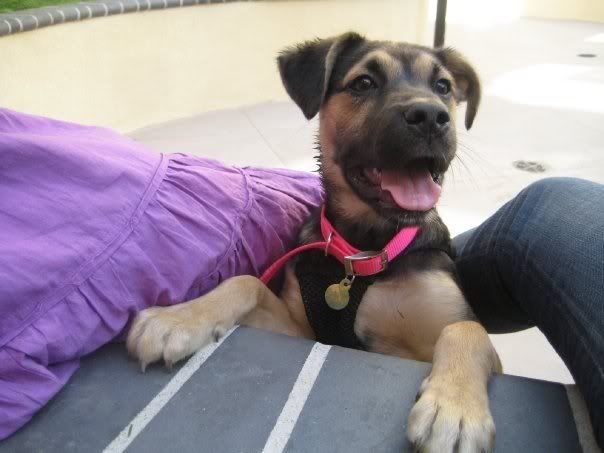 Hog and Lucy at the bagel cafe...he doesn't look too thrilled with her.


Hog and his blue ball


Phoenix, Onyx and Lucy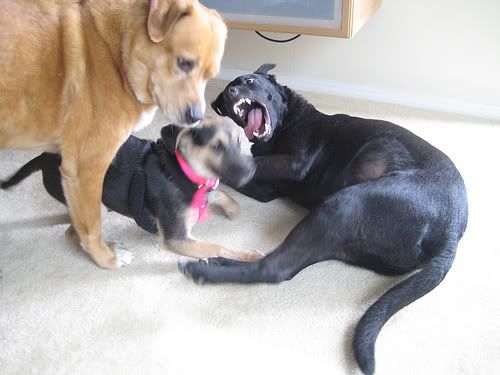 Onyx loved Lucy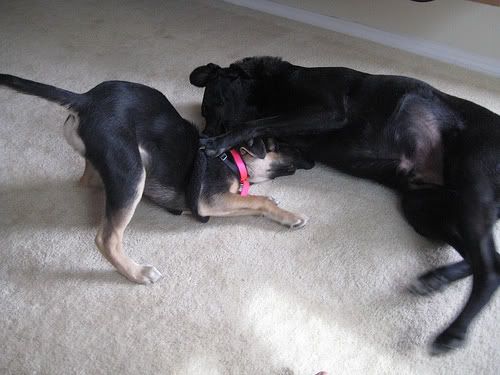 hog and lucy playtime outside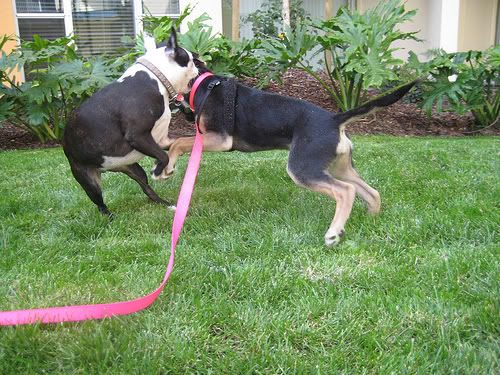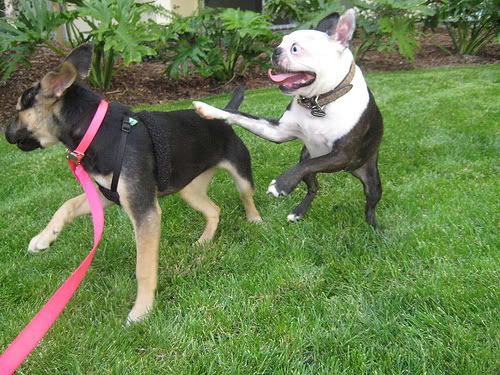 tired puppies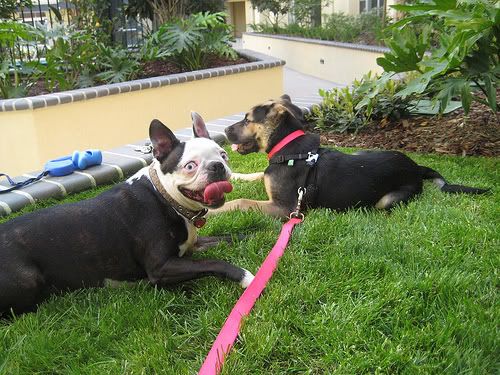 us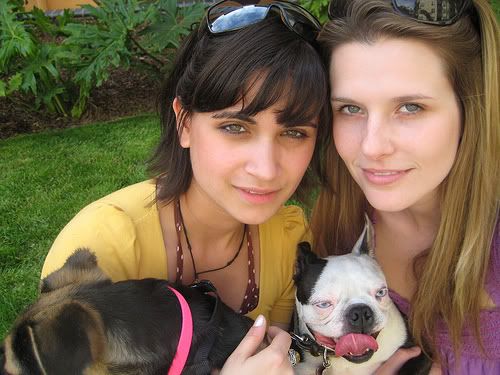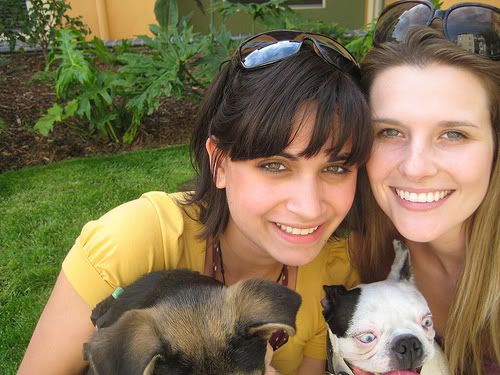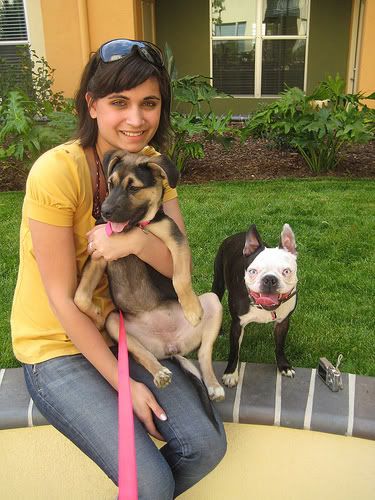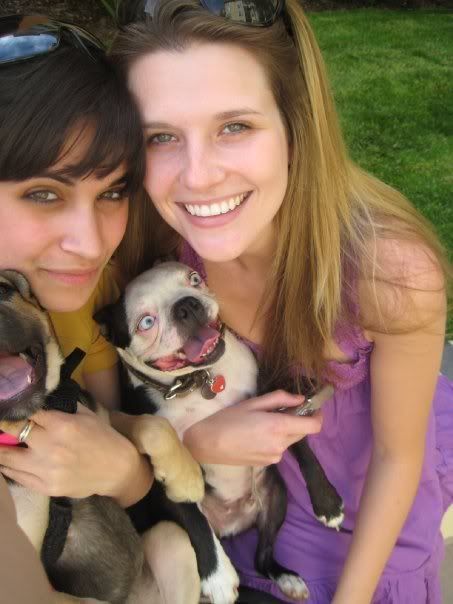 Hogwarts!!!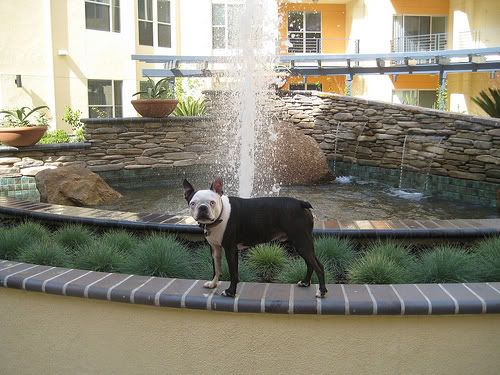 He totally poses for me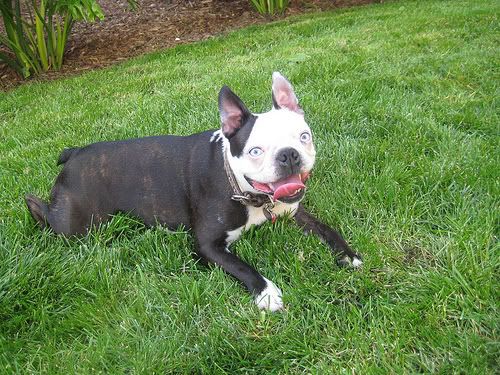 show boston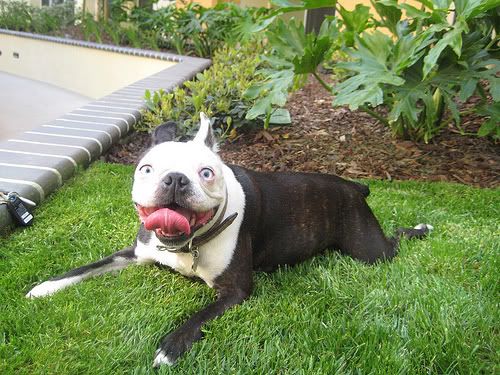 one of my favorites



me and my favorite blue eyed boston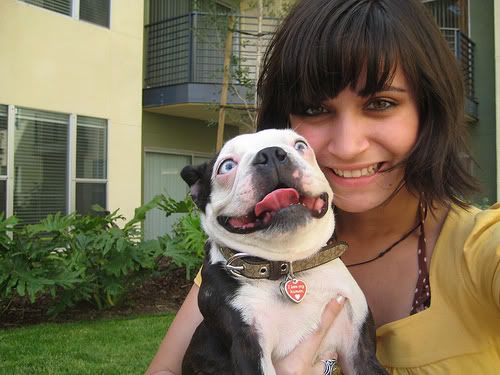 Lucy wants up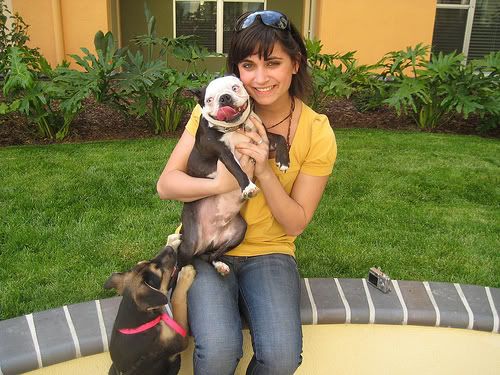 Hog and mommy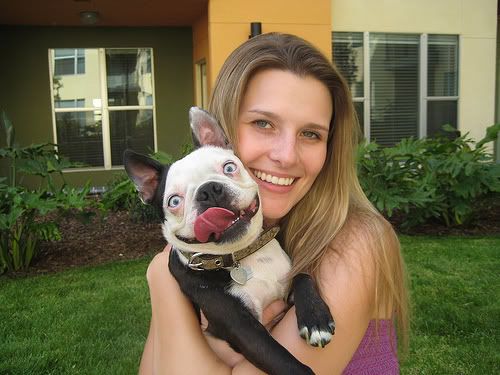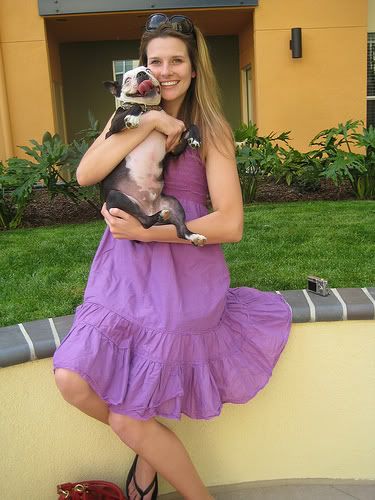 We took tons of pics. These are just a few of them...haha if you want to see more go here.
http://www.facebook.com/album.php?aid=100280&l=3f9f4&id=711000084
It was a fantastic day, yet it was bittersweet. I really wished I could have met the adorable little Lulu. I'm back in canada now where we have like 6 feet of snow and it's freezing cold. I just want to go back to california pronto!