Monday March 10th was exactly ONE YEAR since we brought April home from the shelter.
So of course, we had a party! :)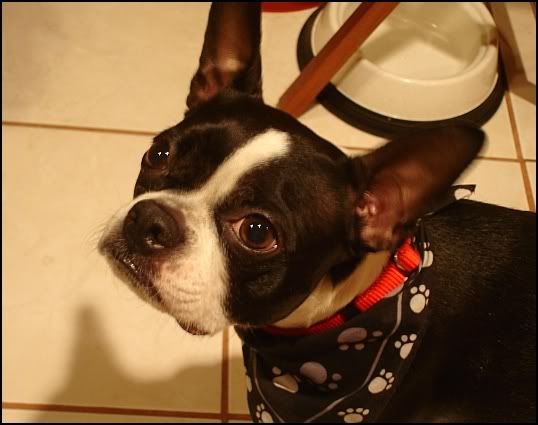 GOTCHA DAY? DOES THAT MEAN I GET COOOOOOKIES??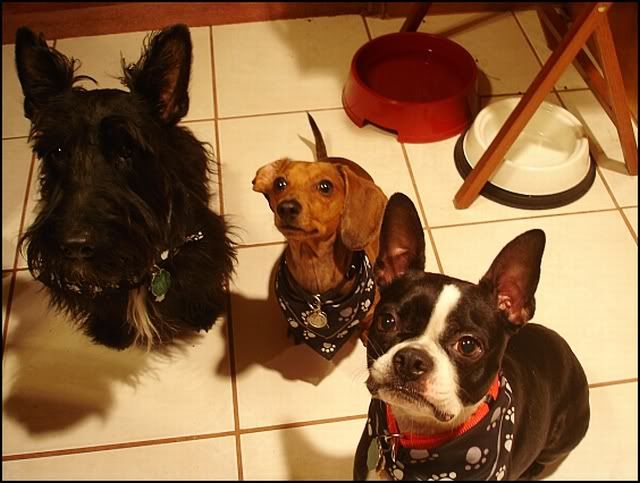 All the dogs knew it was a super special day because they all wore matching bandannas. Oh, and there were cookies. :)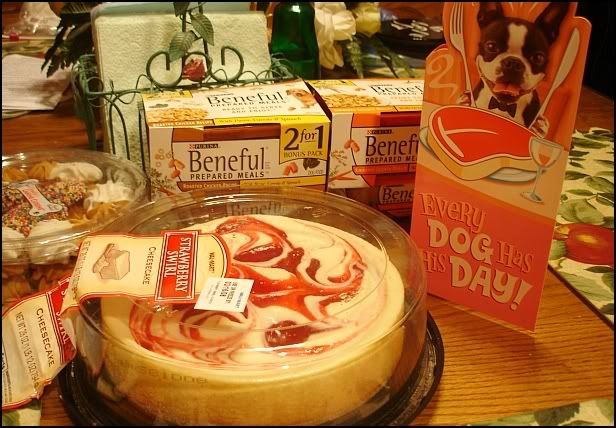 Since I met her and adopted her from a PetSmart Charities Adoption Partner/the Upper Valley Humane Society (I actually met her in the parking lot of PetSmart when she was going back to the shelter for the day) I figured we would go and get her some treats and toys. (And later, a cake for the humans...)

I took her to visit all the people who had met her that first day, she saw her kennel in the Adoptions area at Petsmart, and she met the new Adoptions Counselor (and bopped her in the nose with kisses).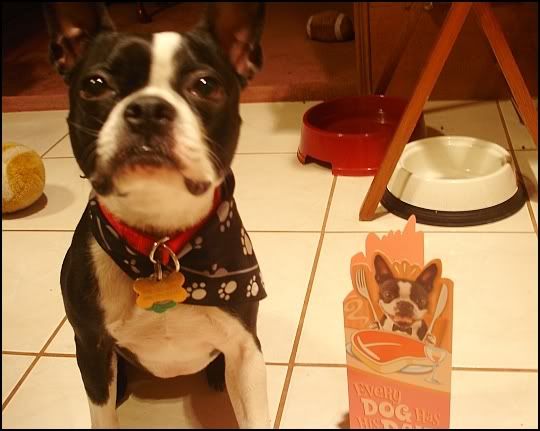 A few weeks ago I found the most perfect card for her since it wasn't quite a Birthday card, it just says "Every dog has his day" and then on the inside "Today it's YOURS". So everyone in my family signed it and she had to take a picture with it for my amusement. :)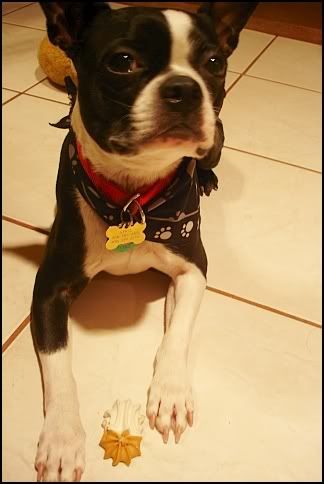 Finally after all that posing, she got some cookies. But only after a photo with a cookie.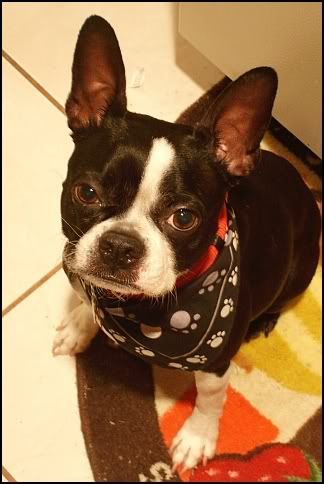 My April Doodles:
A year ago you walked into this house, jumped on the sofa, and it seemed like you had been here all along. Every day we find more about you that we love, and more reasons why we are so happy you are here. It was a year ago that you truly found your way home.