So its been awhile since I updated on my pooches. Anyway, its april, spring is finally here in winnipeg, and its great. And because spring is finally here I got to take my dogs out for the first time in quite some time as its been too cold to take them outside at all. They were thrilled.




kisses for mama


my boy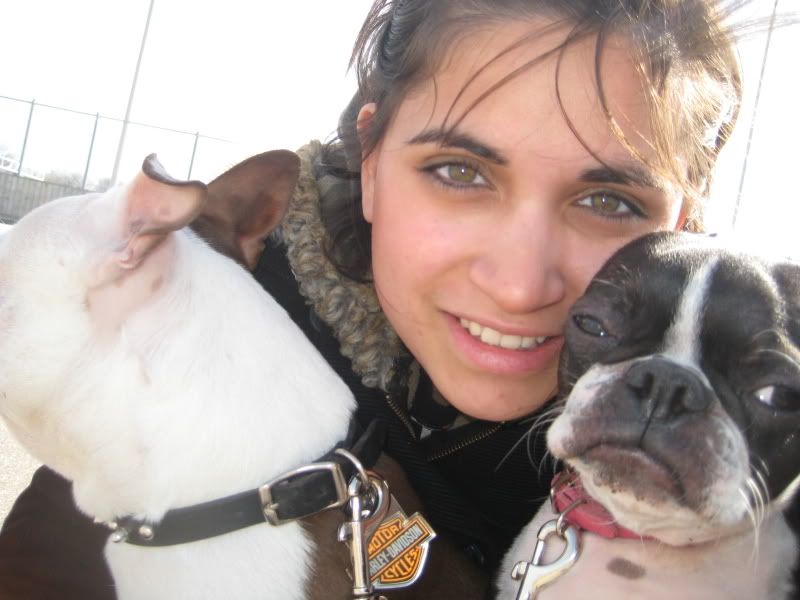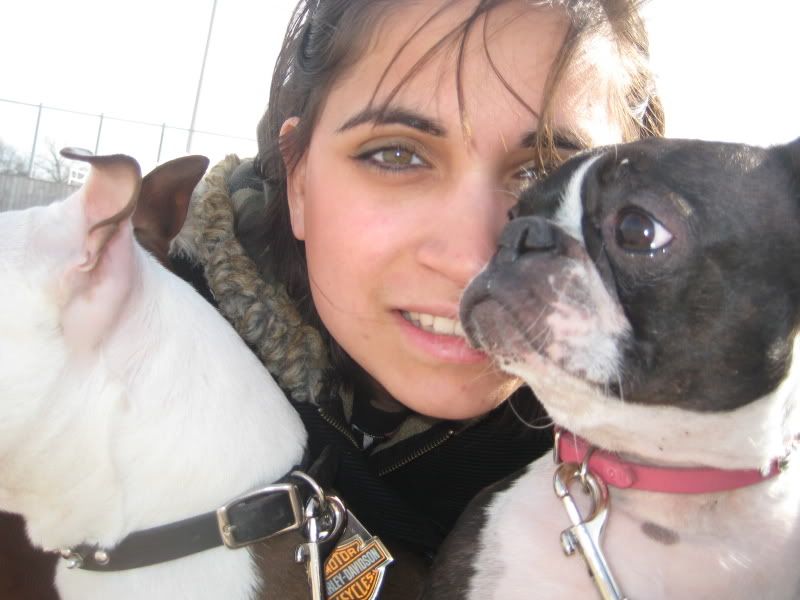 the sun was in my face



he is so precious to me


my loves


always with the kisses


my frog


my jacket makes me look preggo, haha


time to go home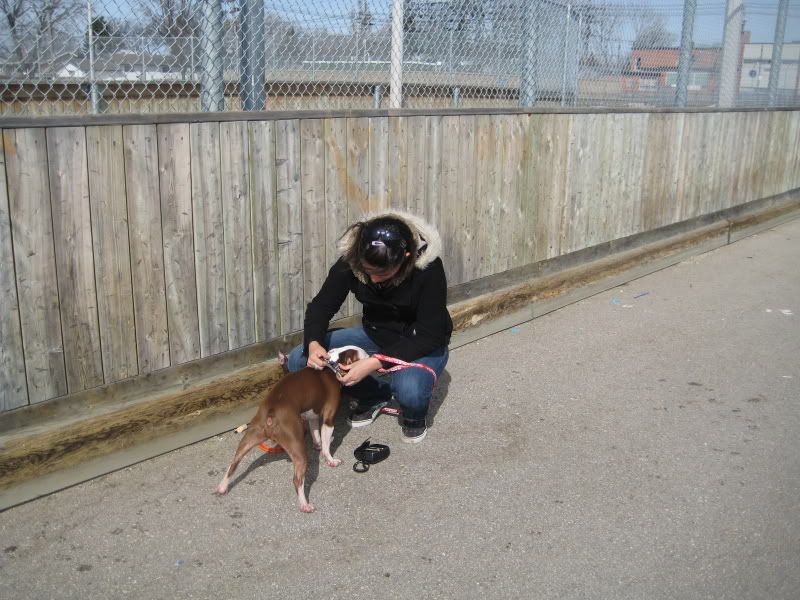 My friend Jac got a brand new boston terrier puppy from Arkansas, her name is Roxy. She brought her over for a playdate with amelie and ninja. Here is a video of them being little Boston TERRORS. At the end you will see Ninja pinning Roxy down, but don't worry, she was totally fine. She played pretty well with my two bostons actually, and held her own very well.

roxy at 12 weeks old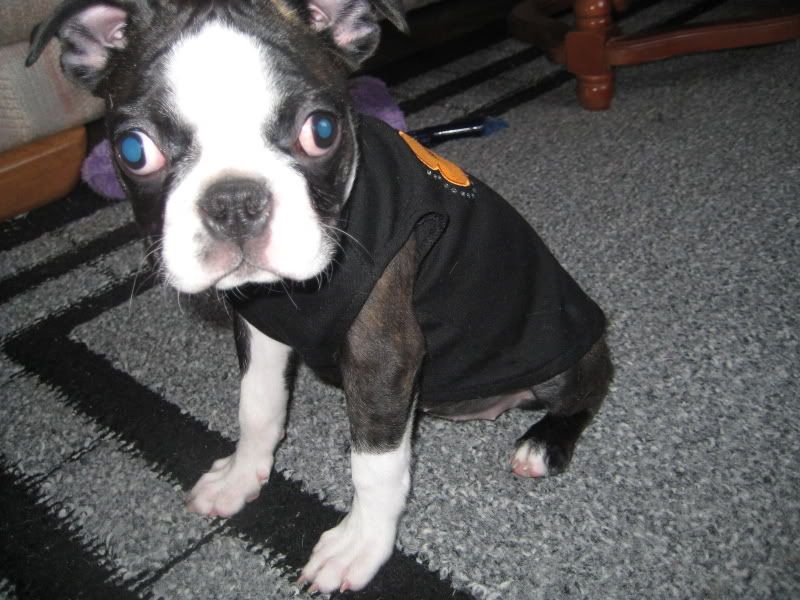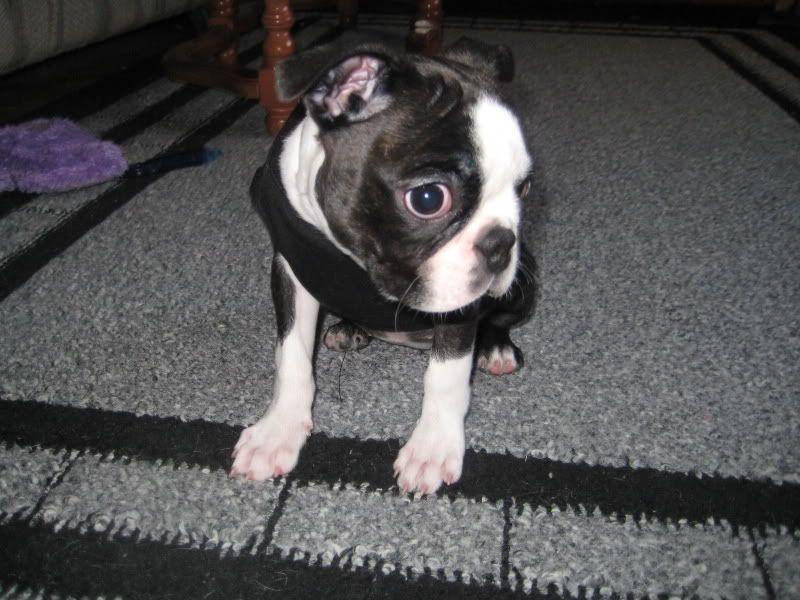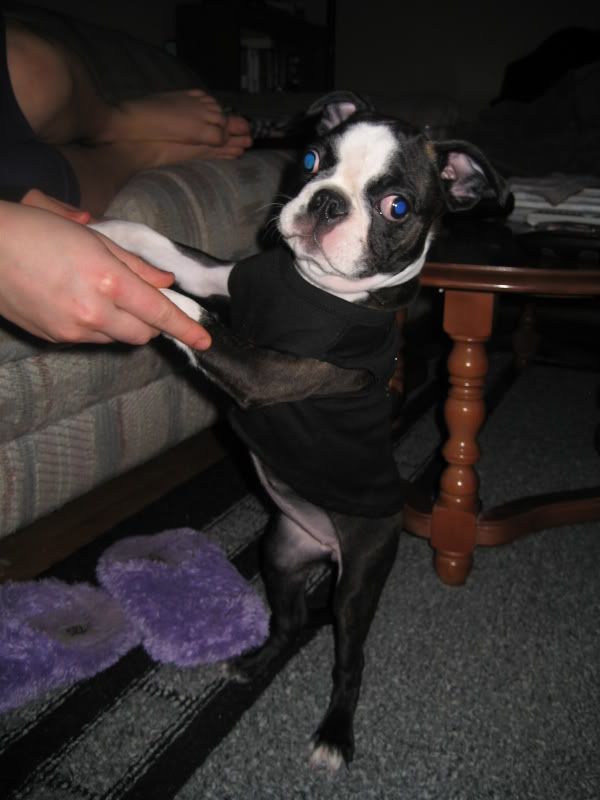 Roxy in her new Harley Davidson t-shirt her "Auntie" (me) got her...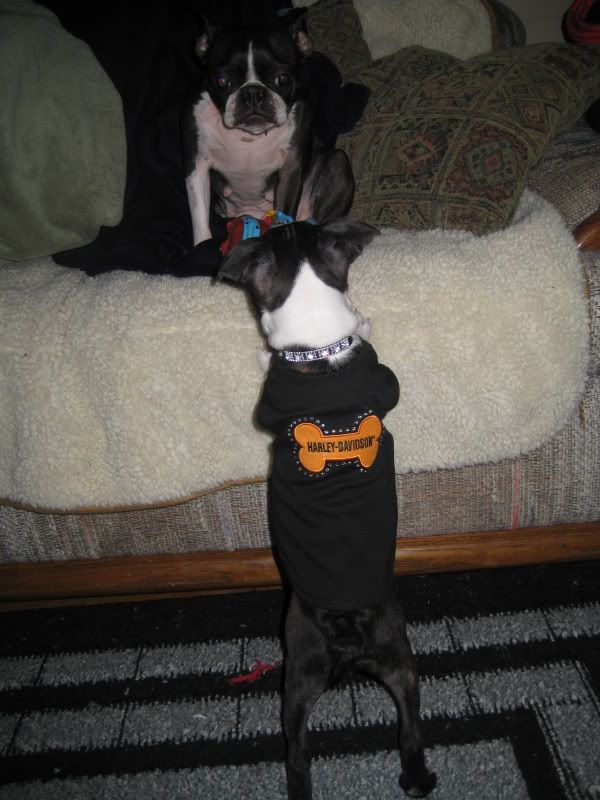 Roxy and her new toy I gave her, she wouldn't let it out of her mouth, ha.


Roxy and her mama Jacqueline




Roxy playing with Amelie and Ninja


Amelie and Roxy