I've been so busy I hadn't had a chance to post this, but
She's gone from a little 3.5lb pup to a 17lb (or so) maniac diva :) She still hasn't grown into her ears, and her butt can stink out an entire room, but we love her so and are so glad she's joined our family!

Her year in pictures:
From Petfinder, it was love at first sight!



Picking her up in Michigan



Looking up to her big brother Baxter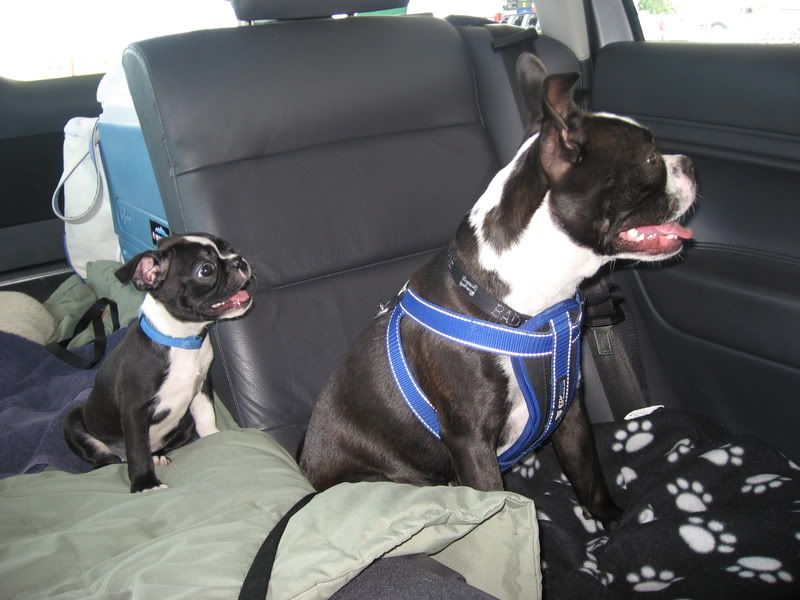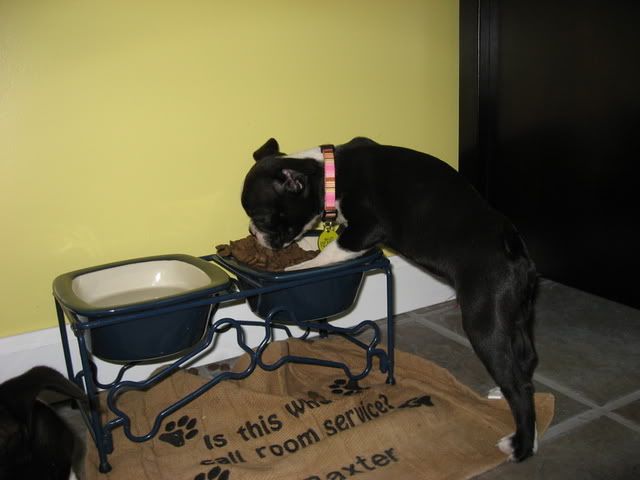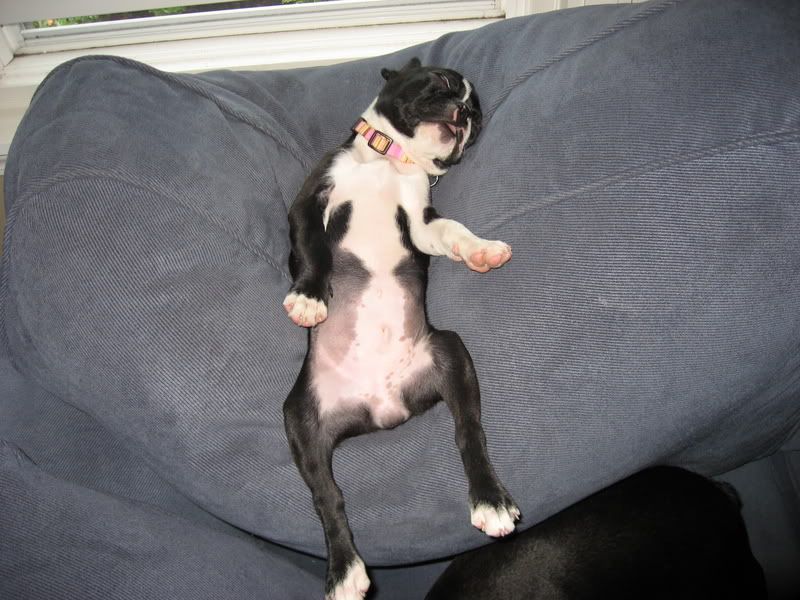 She got very very sick and we almost lost her (PLEASE do not support puppy mills!!!)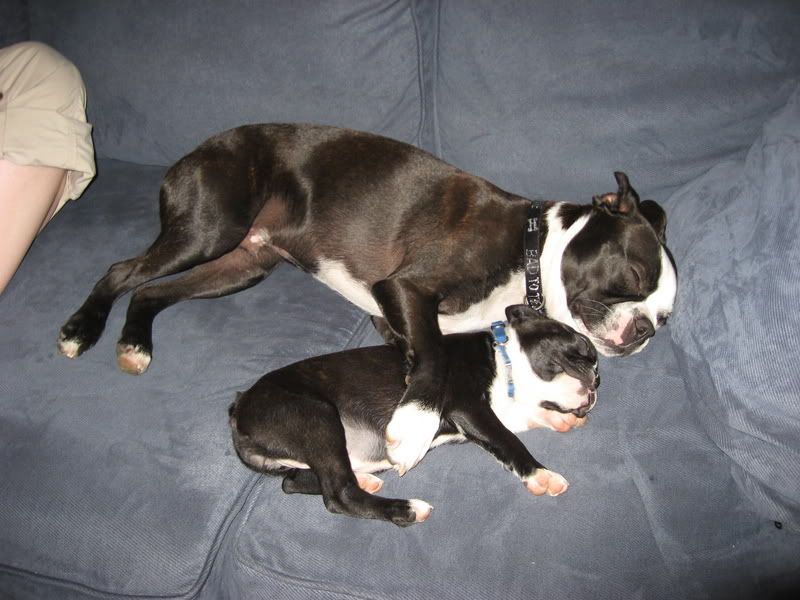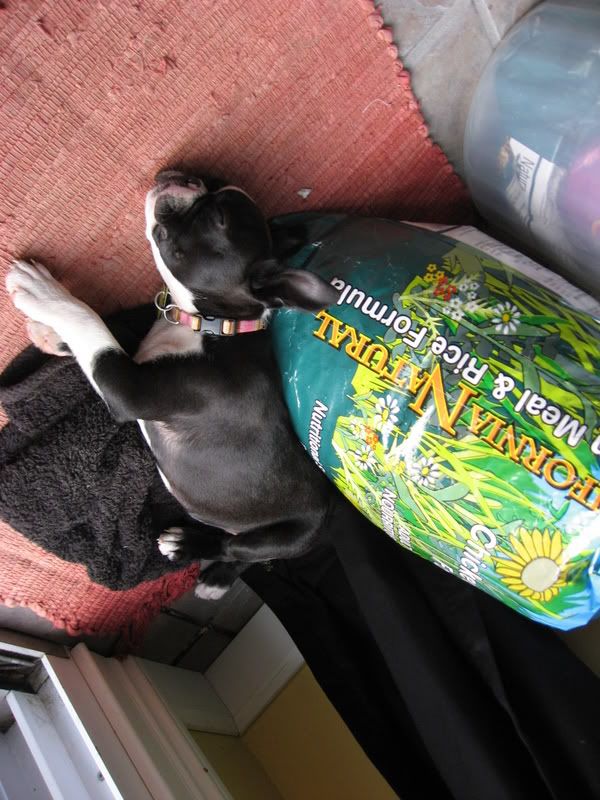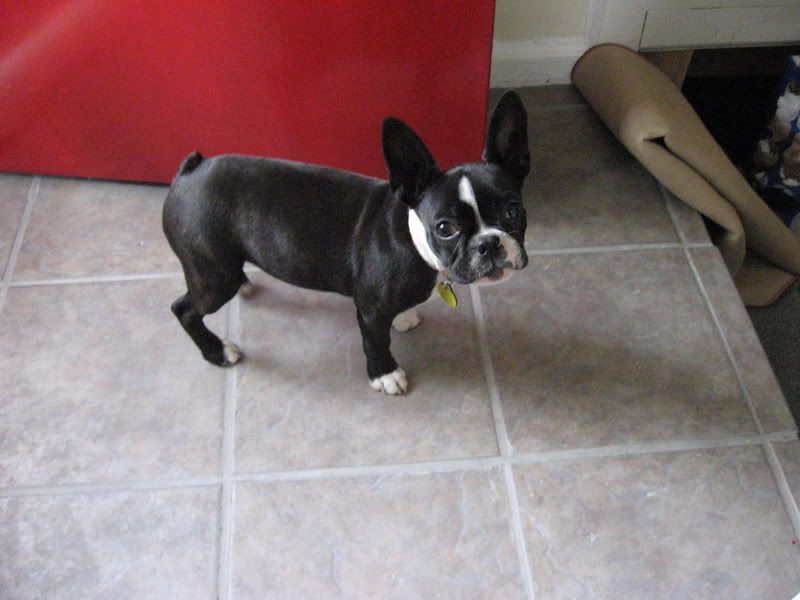 Our little trouble maker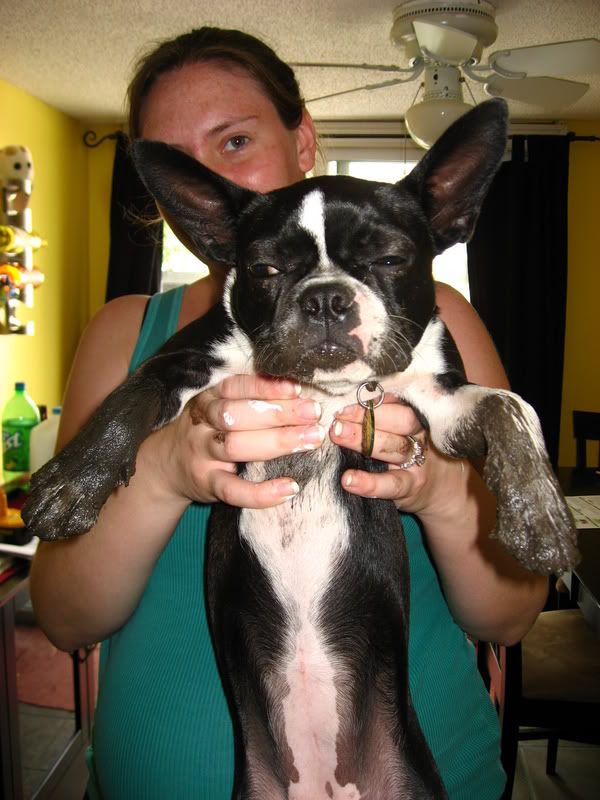 Notice the coffee table leg she snacked on...