Yesterday was Seamus 'Gotcha Day'. I adopted him 3 years back when he was just eight weeks old from the Orlando SPCA. Best 45$ ever spent.

What is really cool is that I commissioned a painting of him by Kevin House and I got an email letting me know it was finished. I have been sick so I didn't check my email until today. I spoke with Kevin on the phone this afternoon and I couldn't be happier with out it came out. You guys should really check his work out, he is a folk artist whose work was actually featured on the cover of Bark magazine. He is amazing. I will say it's NOT cheap but well worth every penny, at least it was to me. I just have to send off the last payment and it's in the mail to me. These are the photos he took of the painting that I received in my email.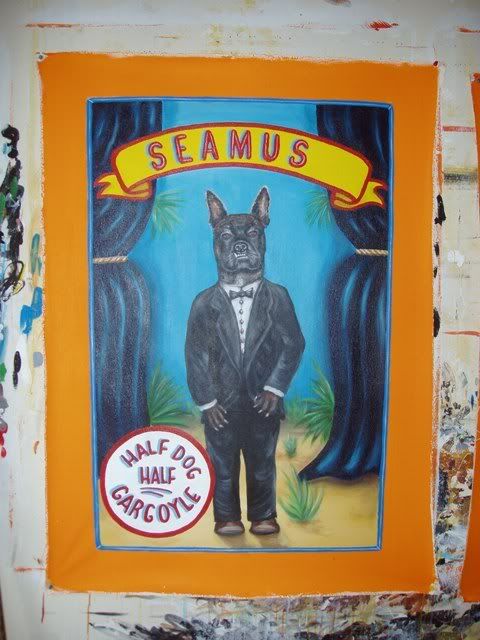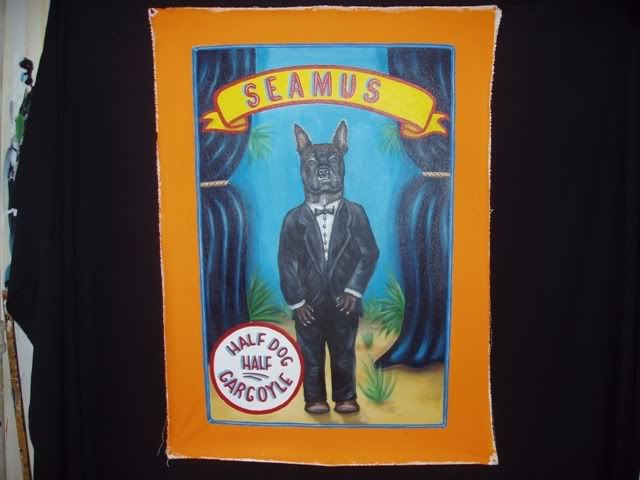 and for old times sake this is the little demon the day I brought him home.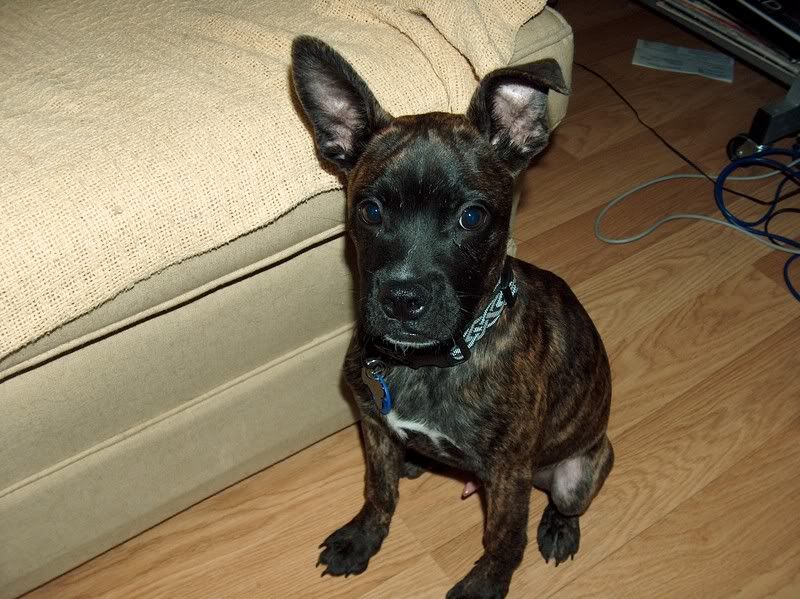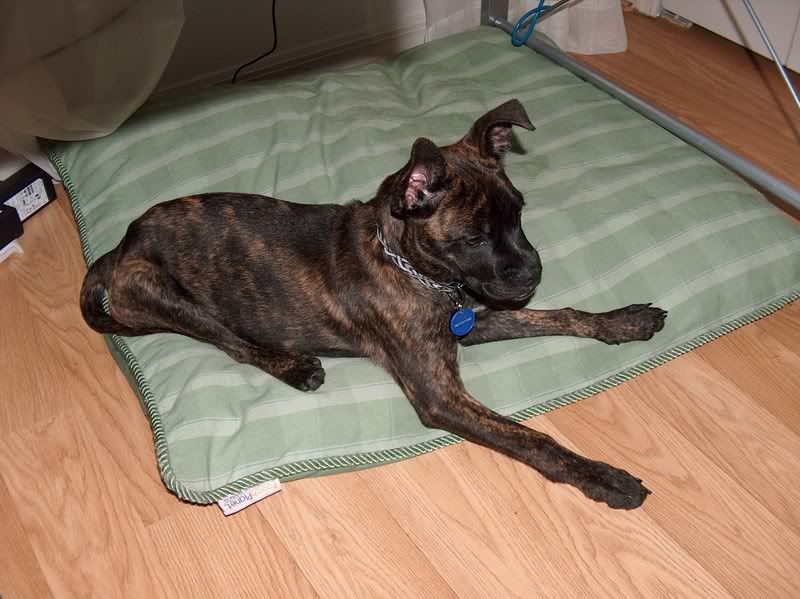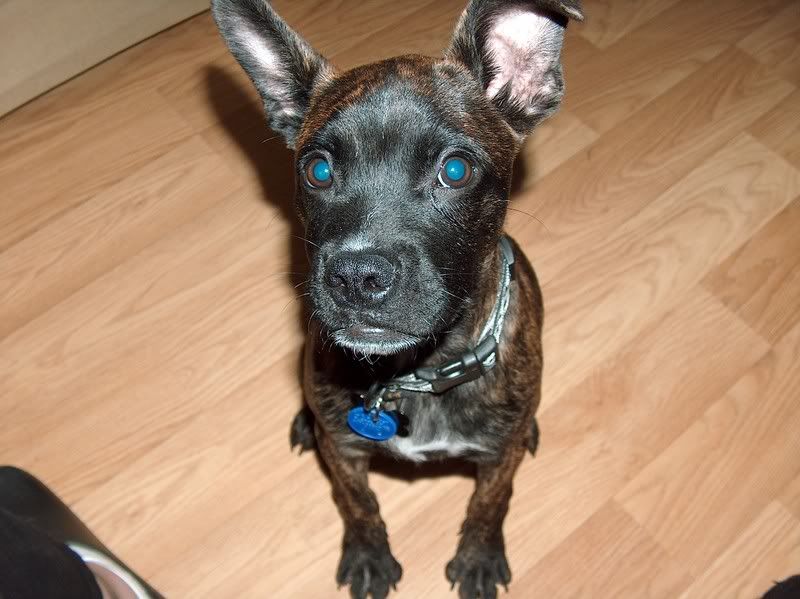 I love this one, he was so small that he used to sleep like this with my dad while my dad napped.