So, like I said before, I took a job working with horses in Richmond BC for the summer. The dogs flew in cargo together in one kennel and although I was terrified to let them go it ended up being just fine. They arrived, 3 hours later, ALIVE, unharmed, happy and excited to see mommy. My cargo fears are over, thank you West Jet.
I have been taking Amelie and Ninja to work with me, at the barn, every day and they love it. They have their own stall and get to go on runs every hour or so in the big green field right by the barn. By the time they get home they are so tired no one can wake them up, it's adorable. It makes me so happy to see them so tuckered out.



Ninja Kobe and Amelie Lorelei



Ninja meets Bruce



Ninja meets Dodge



Ninja and Dodge again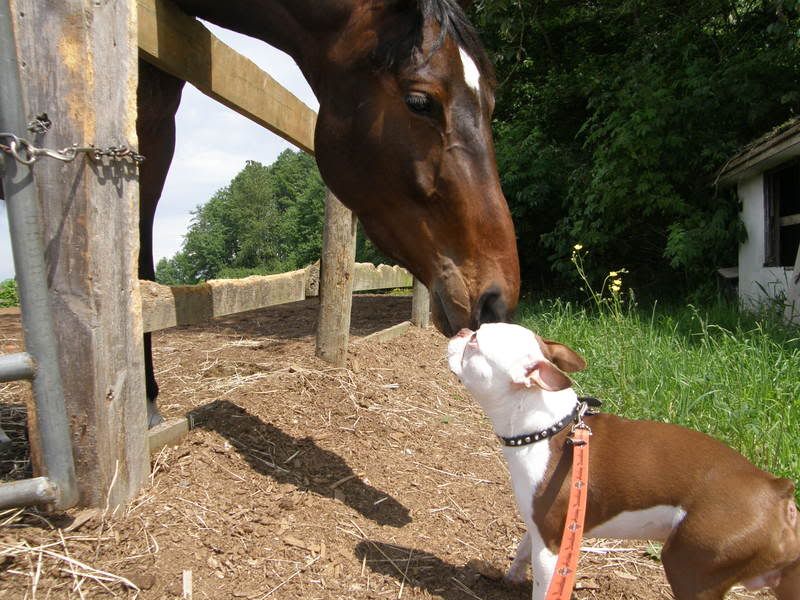 Here are Bruce (Rock n Republic) and Dodge (Little Lord Fauntleroi) (the 3/4 3 year old brothers) playing...I know its not boston terrier stuff, but I figured you might like to see these boys at play anyway. They sure are machines.



YES its JUST play



playing with their favorite toy


Dodge getting angry



the boys back at it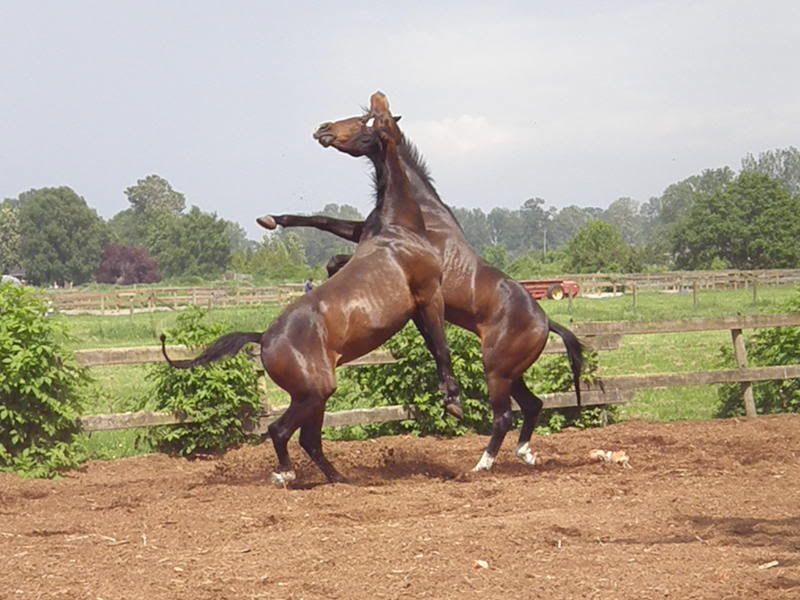 And back to bostons.....

Amelie and Ninja in their stall ( its a horse blanket, but they have real blankets and beds in the stall as well, don't worry, they are loving it)



Amelie and Ninja peeking from underneath their stall



The princess herself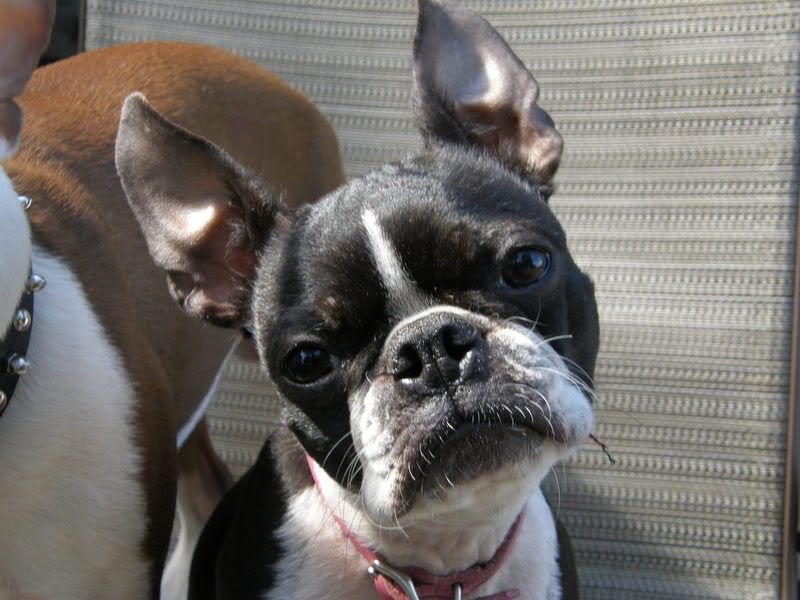 And the mama's boy



squinty eyes, sunny day


all that play at the barn makes for tired puppies

Amelie and Ninja on their lounge chair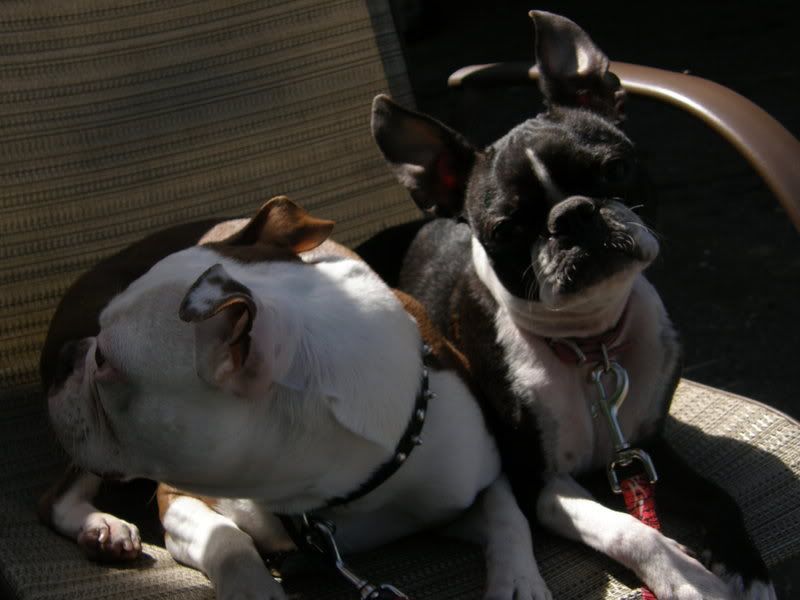 Peekaboo



he was asleep


Ninja was mad I woke him up for the picture, haha.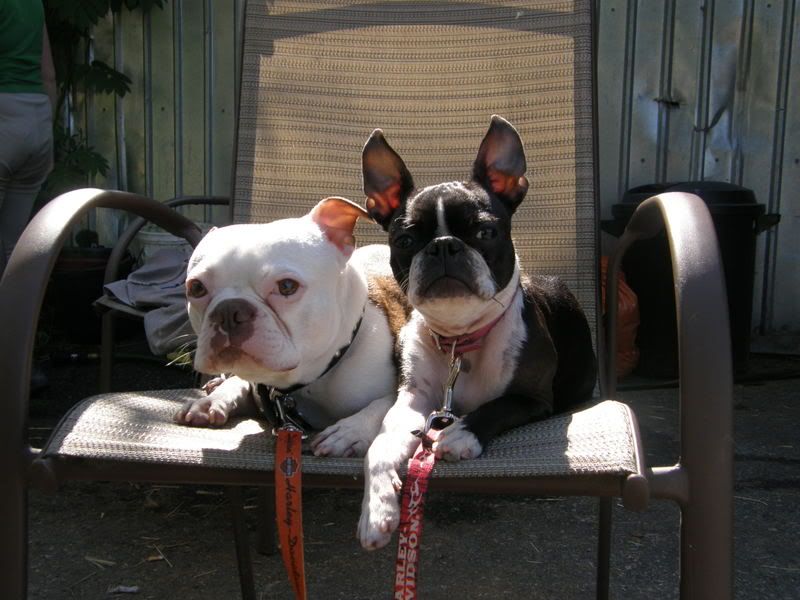 Happy Boy




Remember this dress?



Well my wonderful friend Susan put it on layaway for me at Spank Clothing in BC. I went and tried it on over the weekend, and although it was VERY cute, I chose not to get it and got this hoodie instead. Thanks to the advice of my dear friend Kelsey. I figured I'd wear the hoodie alot more than the dress. I am very happy with my choice. It's probably the best hoodie I have ever had.

at a doggie beach in vancouver



Kelsey and I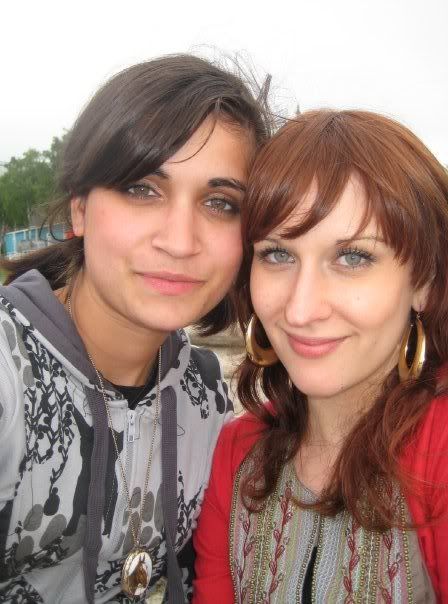 Here is a cute pic of Ninja taken before I flew to BC. I guess he thought he wasn't coming so he figured he should hide in my suitcase. Little did he know he was coming. I think Amelie and Ninja love BC.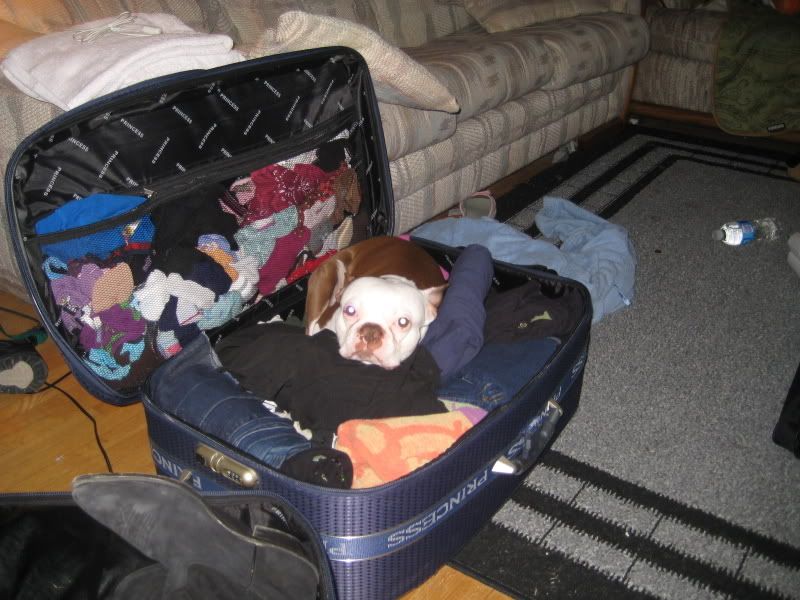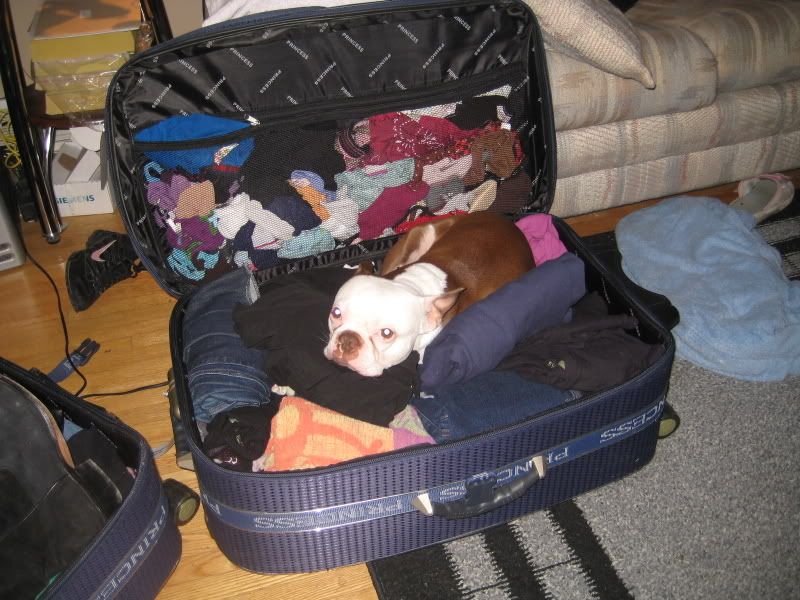 hope you can view them all. slow computers BEWARE! Lots of pictures!

enjoy :)