Found these photos on my cell phone and thought they were worth posting. =)



Harley loves to sleep on your face even if that means squishing your nose and making it hard to breathe! As you can see, she is squishing my whole face here.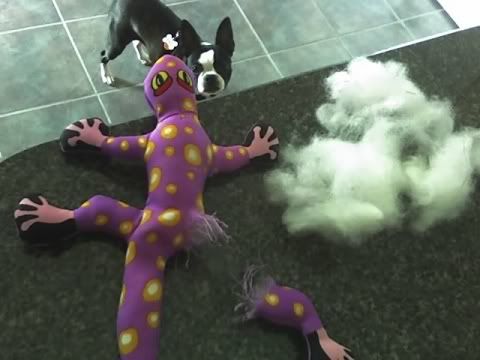 She is also the destroyer of toys. This one was about 5 minutes old. Granted it was a cheaper toy, the pricier ones don't stand a chance either! I think she wants it back.