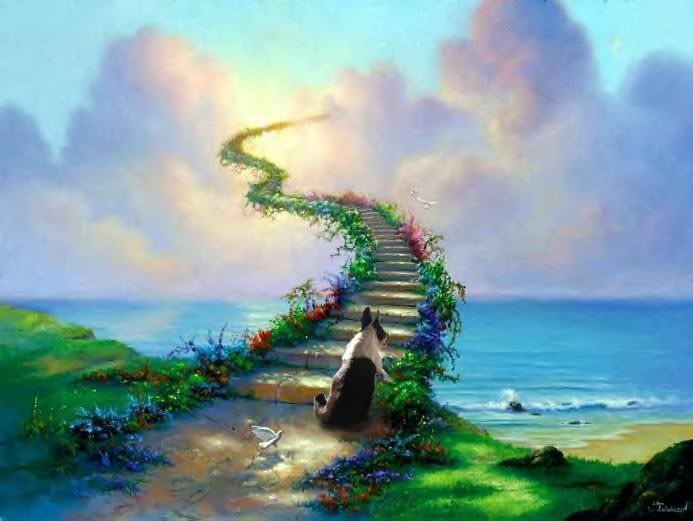 Thank you all for your loving thoughts at this tremendously hard time. I know Beasties is ok now, waiting for me at the rainbow bridge, it's me who is so hard off without her. I can't even sleep without her.
Beasties collapsed last night, then seemed to rally before going to sleep at bedtime. She woke up moaning in the morning and wet herself on the bed. Me and my boyfriend took a cab to the Emergency where they put her on oxygen and told us that she was in congestive heart failure and basically was drowning. We made the decision to let her go and I stayed with her until the end. It is quick like they say. I bawled and didn't want to let her go, but I knew it was time for goodbyes, and that she was already gone. I wrapped her up in the red blanket they left in the room and kissed her little head for the last time, that little soft spot behind her ear that smells like sleepy boston, then I left the room, looking back one more time to look at the little black ears poking out of the blanket.
I don't know when I'll stop crying, or how I will get through the next 3 days of work, I just am glad that I lucked out and happened to go home sick yesterday, and was able to spend all of her last hours with her.
Once again, thank you all so much.
Holly