I decided to make a Beastiesbox to keep all the memories of Beasties in, so I stayed up one of the nights last week and went through everything I own and found every picture I have of Beast and her things (bill of sale, scrap of paper we wrote all prospective names on, etc) her clothes and put them in a little box. I'm going to get a nicer box and decorate it with bostons from my page a day calender. I compiled and uploaded all these pictures, for anyone who wants to see Beasties lifetime (and mine too!)


Before Beasties, when I was about 9, I was given a 2 year old boston from the breeders named Lady, and she was my first boston. I adored her and she adored me, but sadly she wasn't good with children other than me, and bit 2 of my friends in the face (they were staring at her, to be fair) and she had to go live with an elderly couple.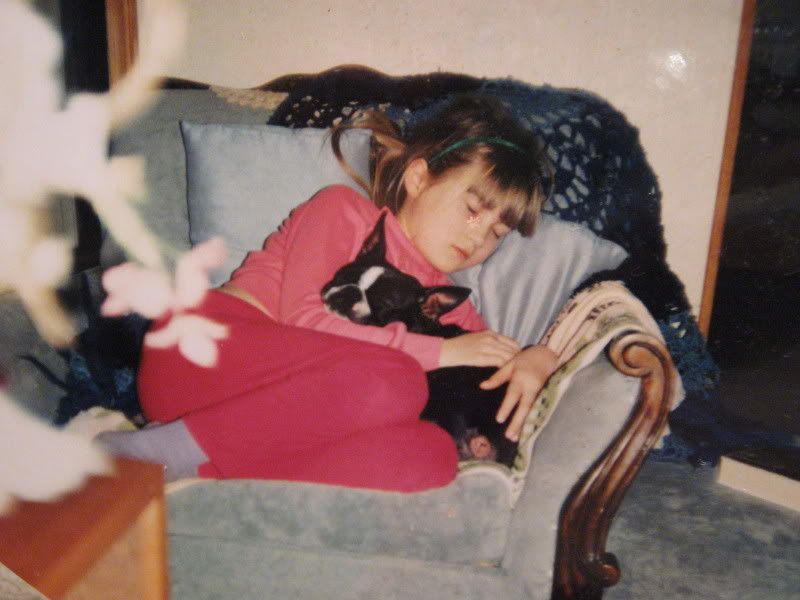 Birthday party!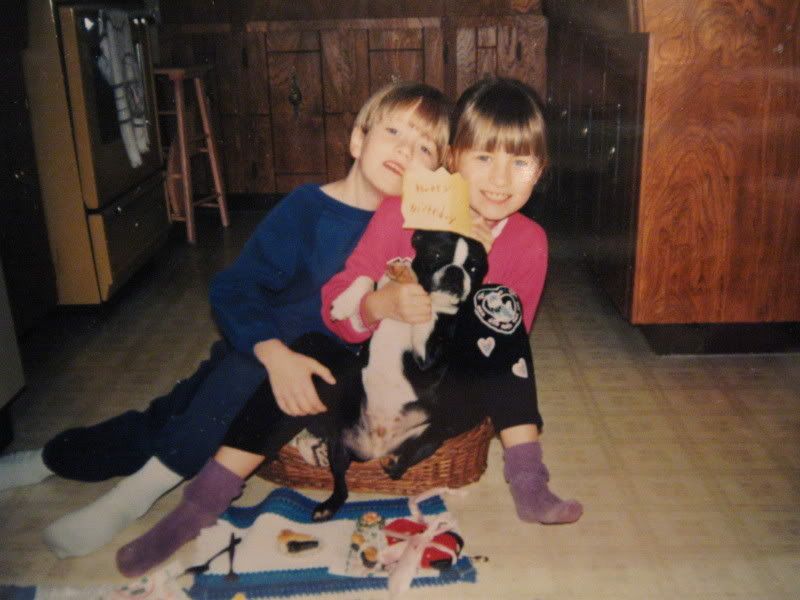 I won first for "best cared for pet"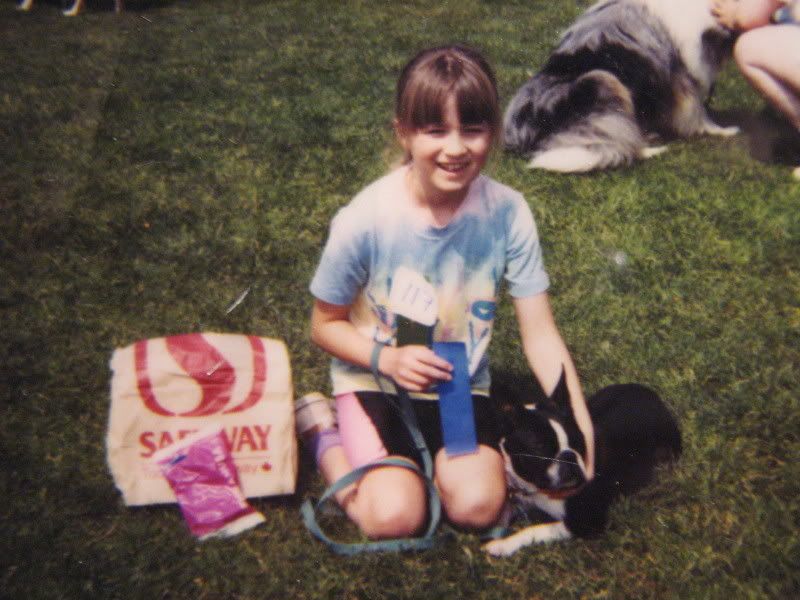 After Lady was gone, I started doing more showing with the breeders...
Boston Terrier specialty 1995 (you can see the patch in the forefront on the mugs in the picture) I was tired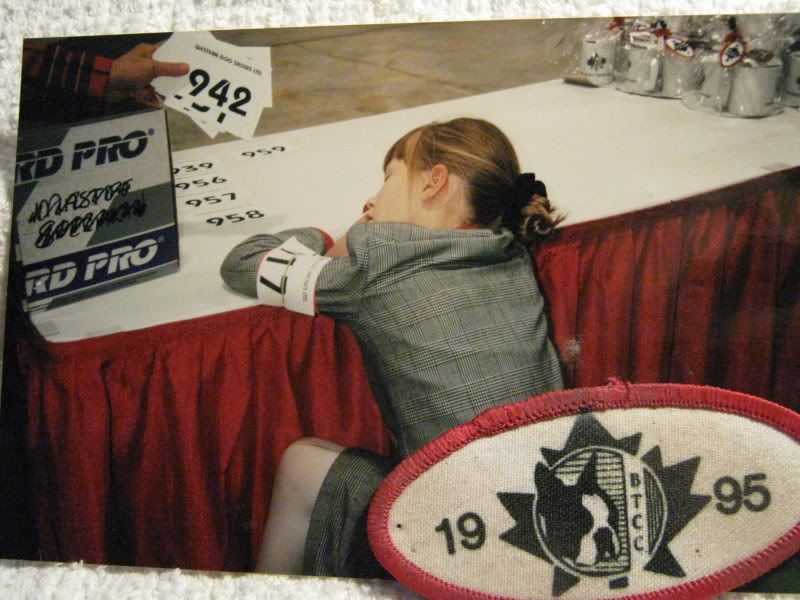 I most handled Jennifer for junior handling (This is my first first in port alberni!) Jennifer is Beasties mum!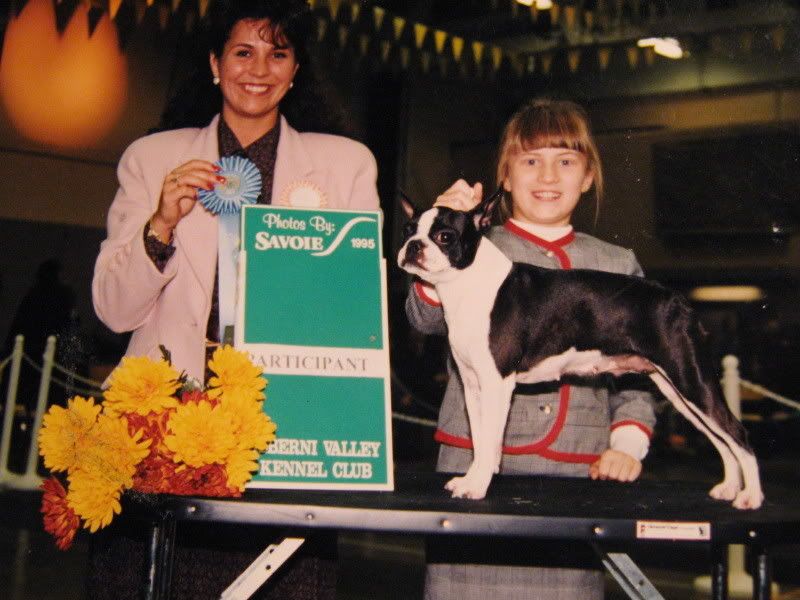 And Ranger is Beasties dad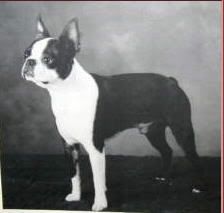 This is about one of 3 pictures I have of baby beasties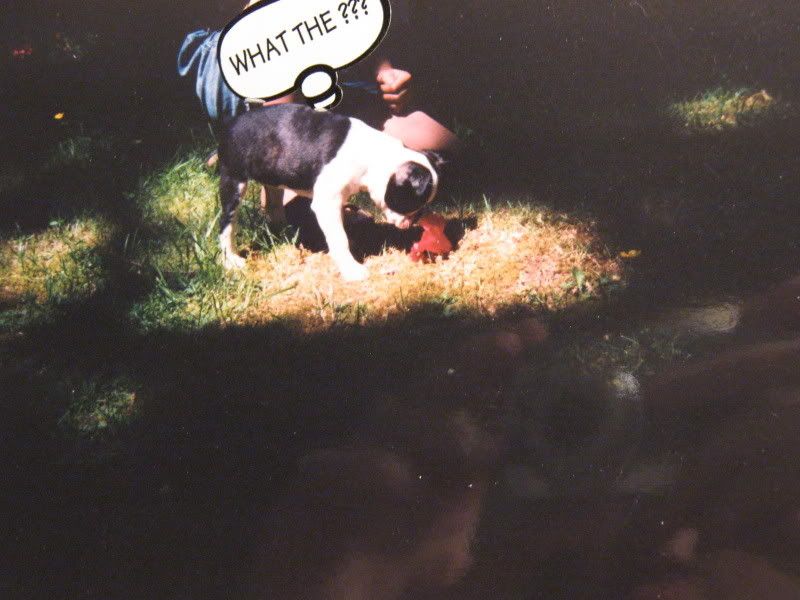 I think Beasties was just about 2 in this picture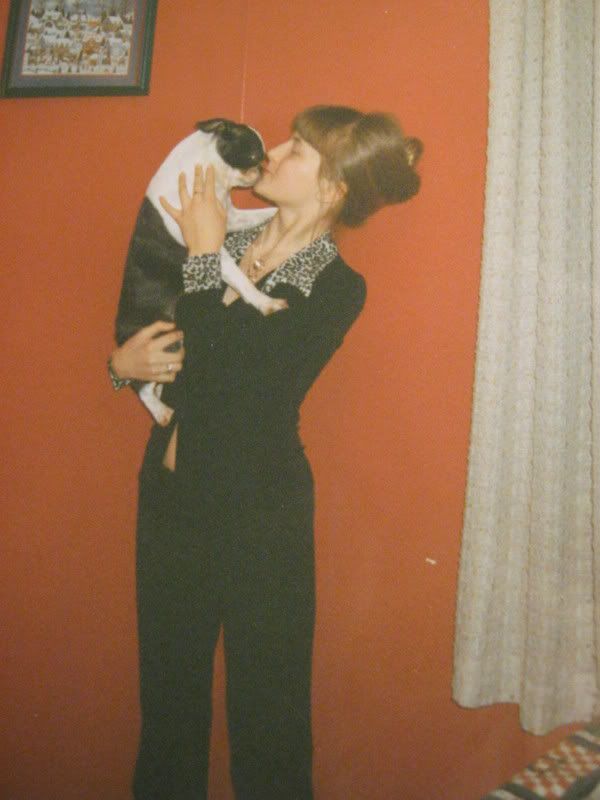 Beasties goes to the swimming hole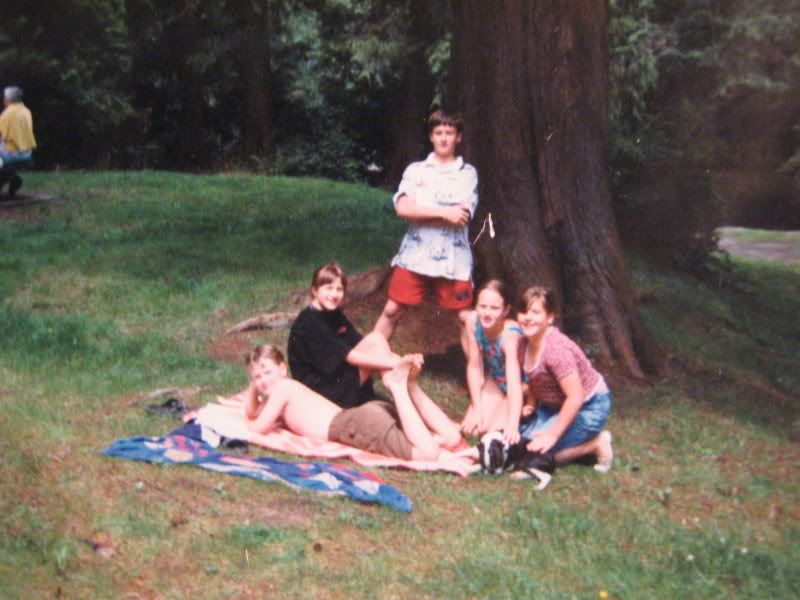 Beasties in her prime 2 or 3 I'm guessing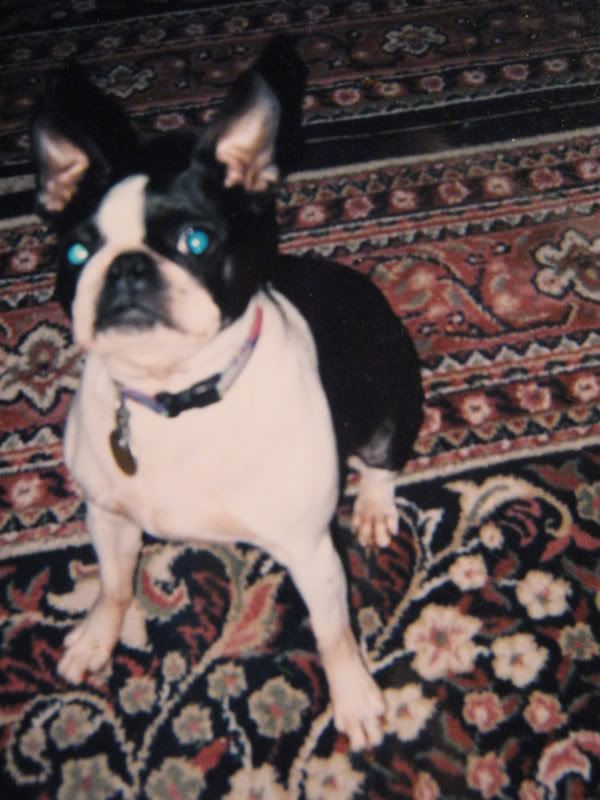 Beasties playing with my brother's pug, Pumbaa. Pumbaa went on to the rainbow bridge about 2 years ahead of beasties, so she'll have some company.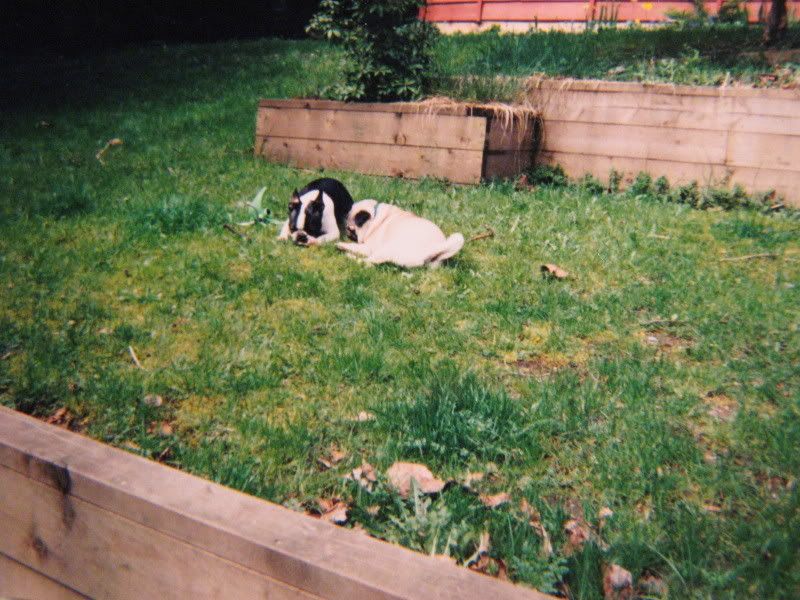 Beasties playing with a toy I won in a show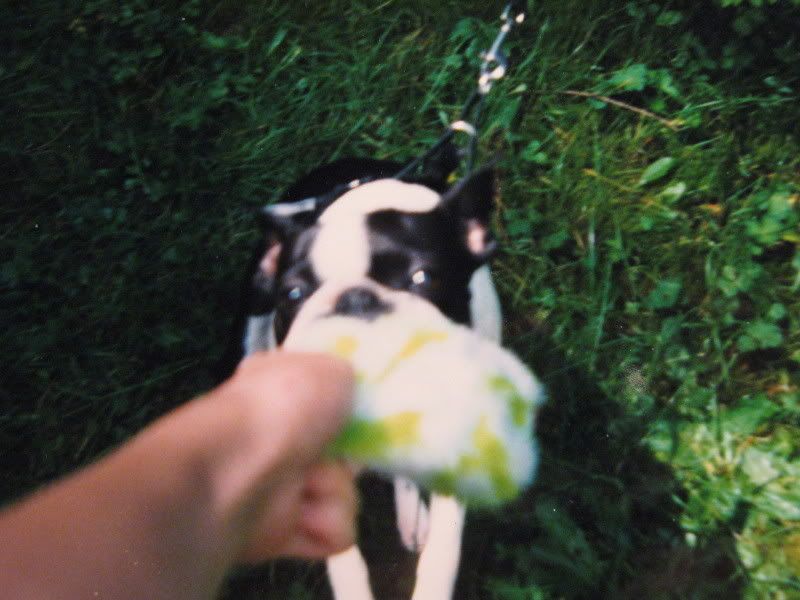 Rista making sure that the dog food bag was empty



Rista helped me clean my room a lot, a good chunk of the pictures I have of her are her helping me clean my room.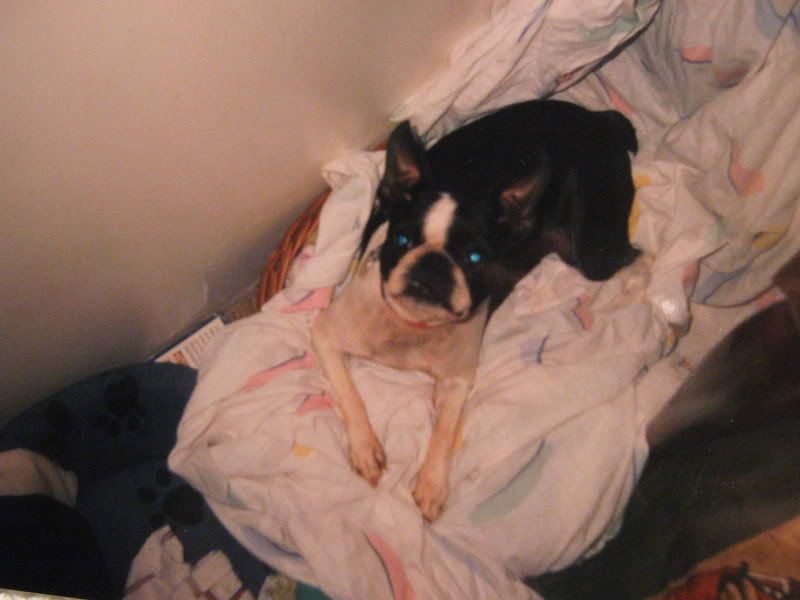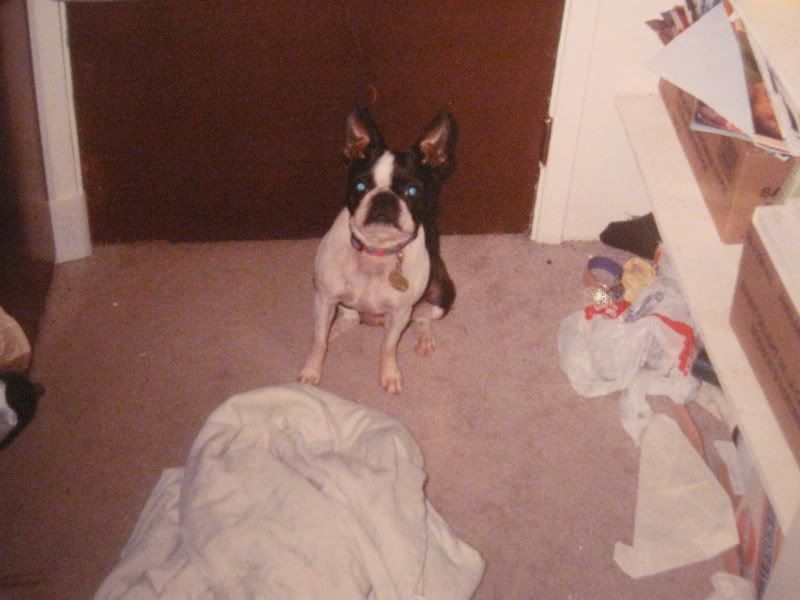 Look at how young she is!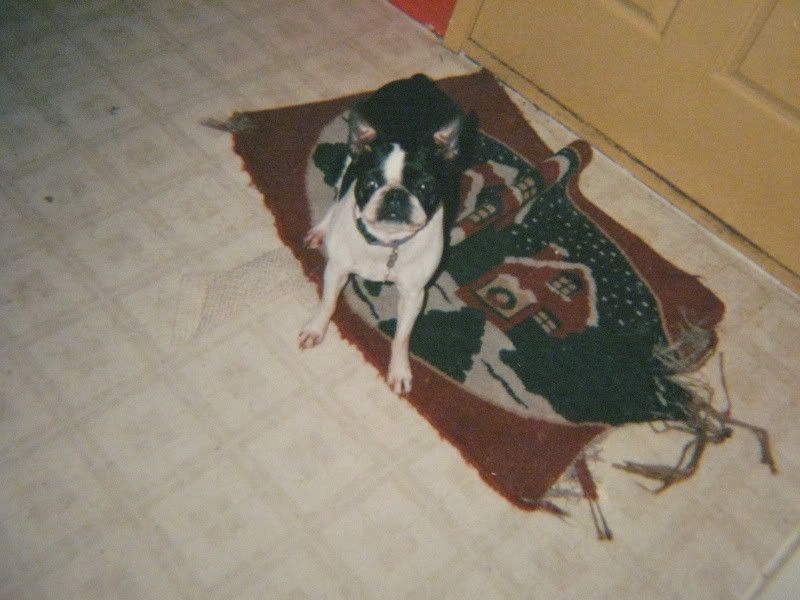 Age 2, Beasties is a mummy! Notice my arm holding her down, cause she didn't want to be a mummy, she always wanted to be the baby. She had 2 boys and 2 girls and 2 went on to become am/can champions and the bruiser with the white head was a pet and the 4th went to be trained as an epilepsy assistance dog.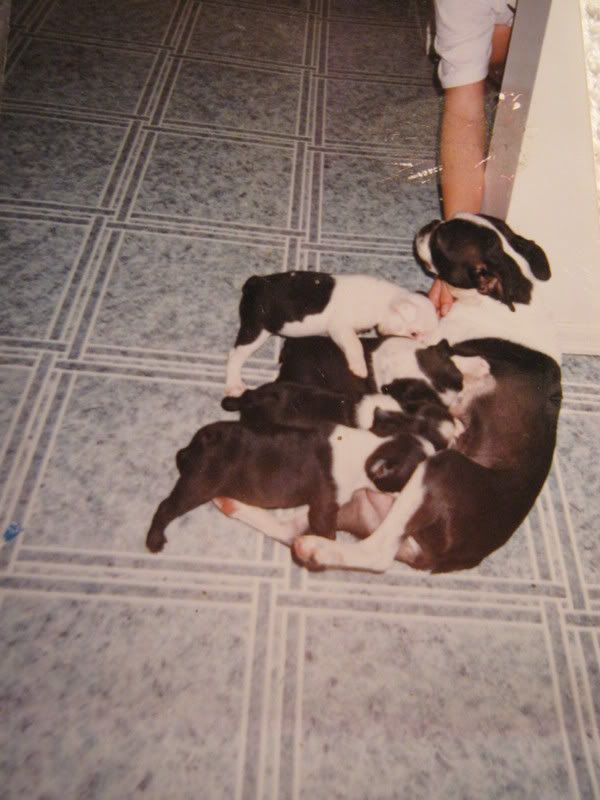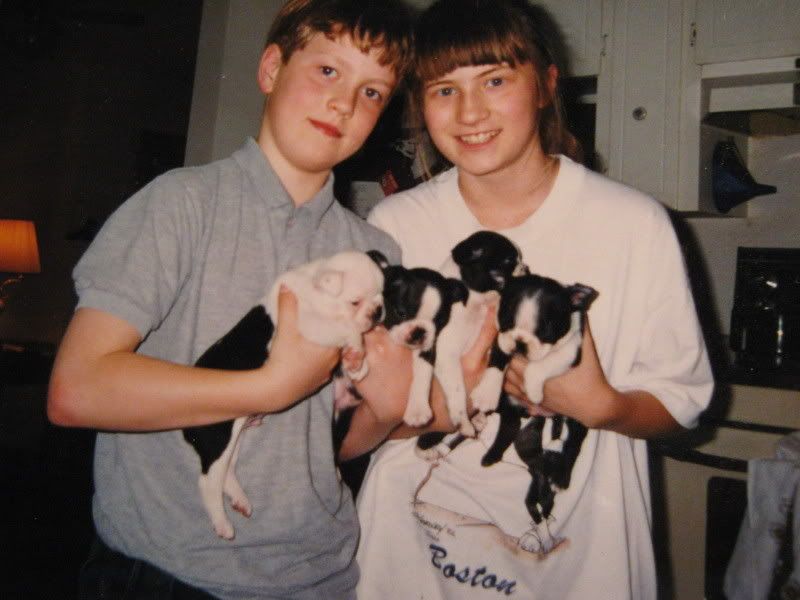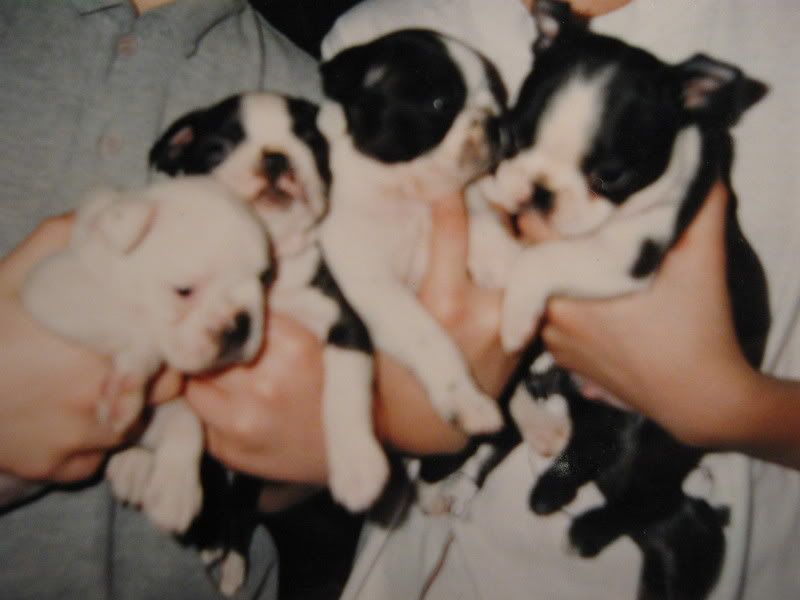 This was about grade 9, so Beasties would be 4 or 5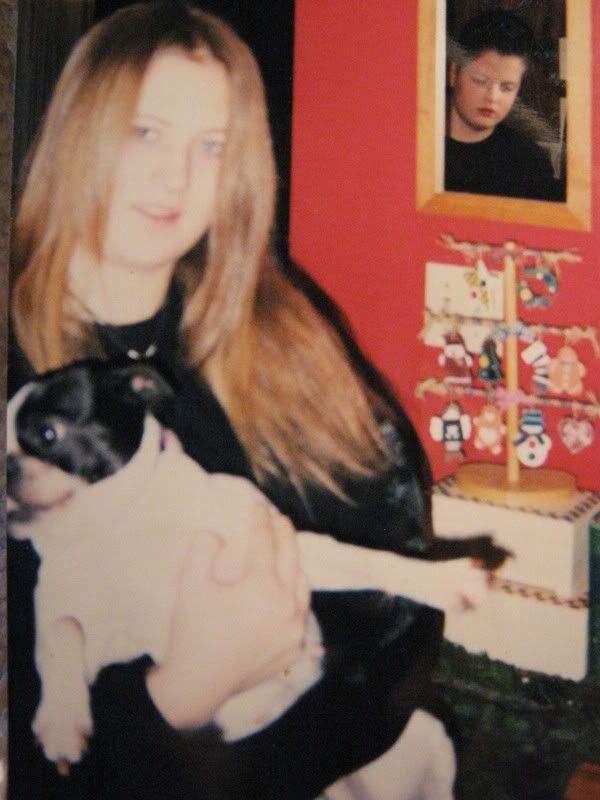 Beasties starts in on the boyfriends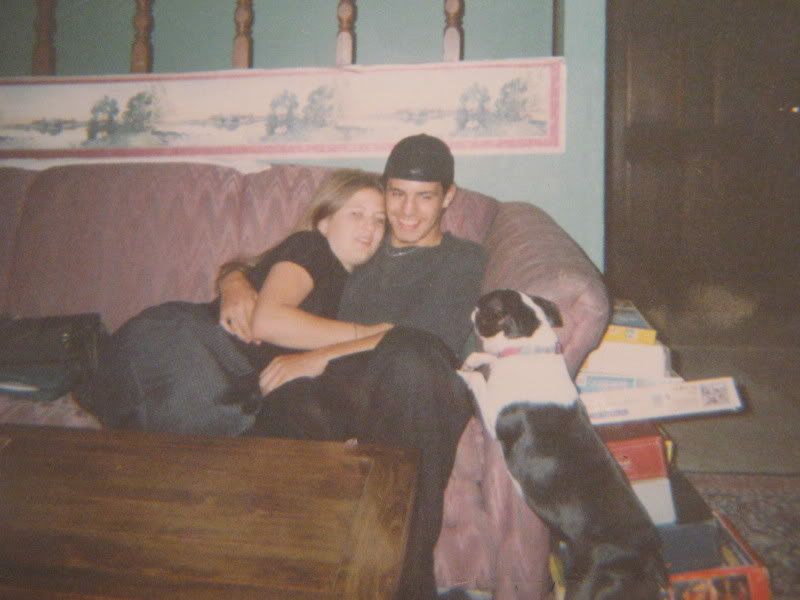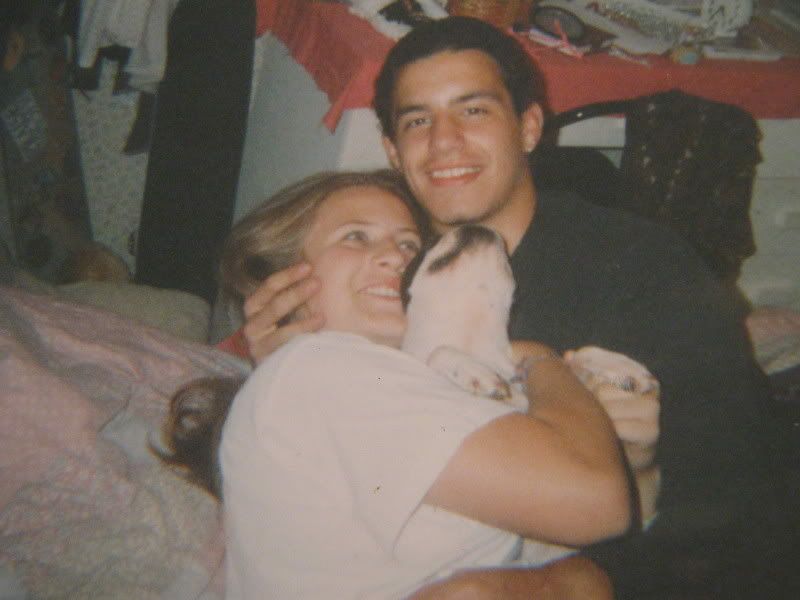 Jump to 2002 now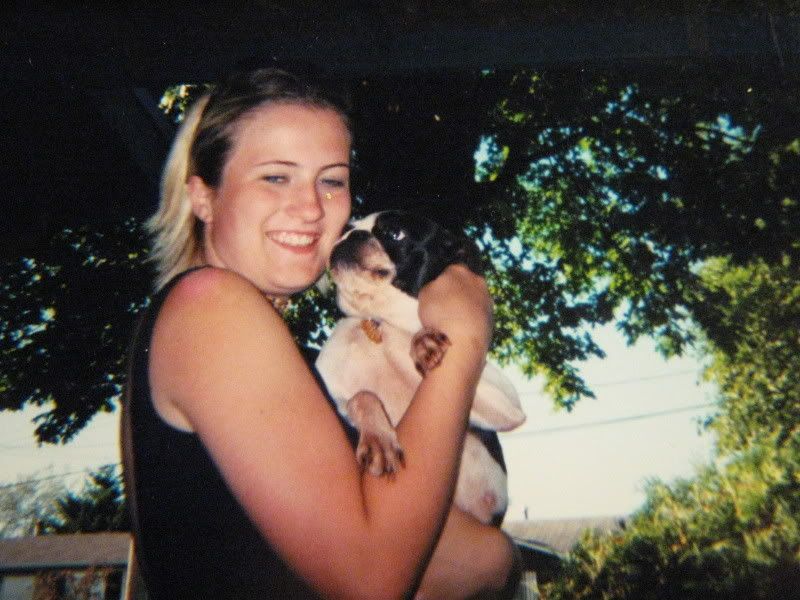 Beasties is older now, not as helpful cleaning my room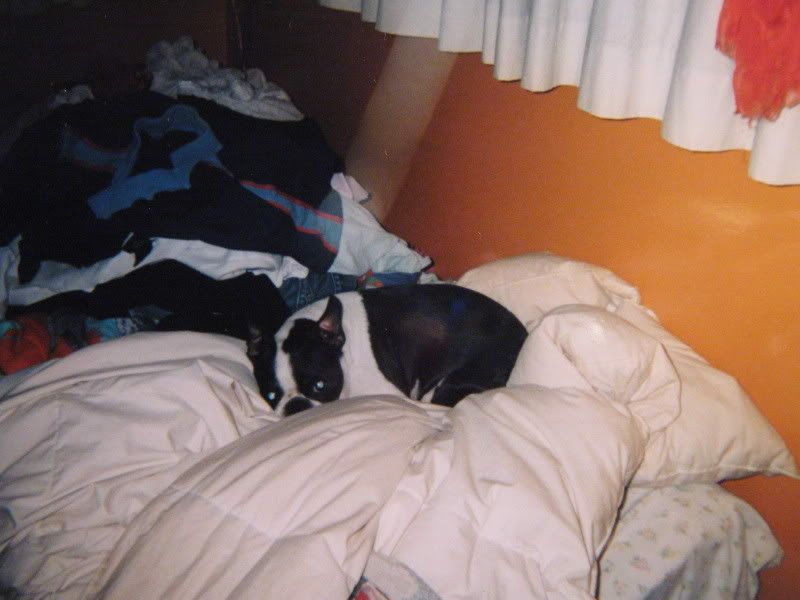 Brother's birthday, 2006, it was a pirate theme and beasties was "Smee" from hook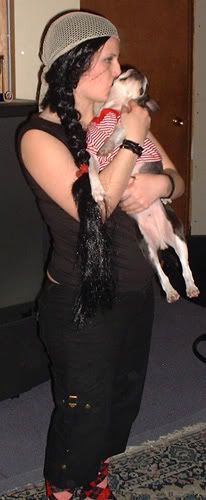 Christmas 2005
Spot the boston!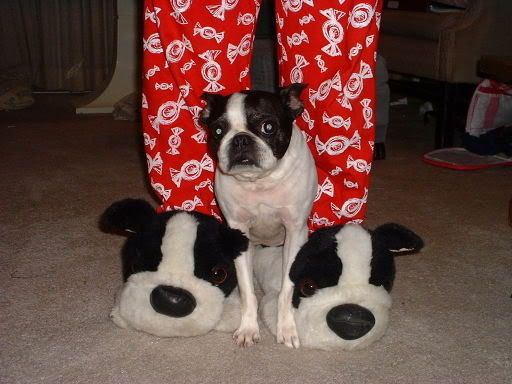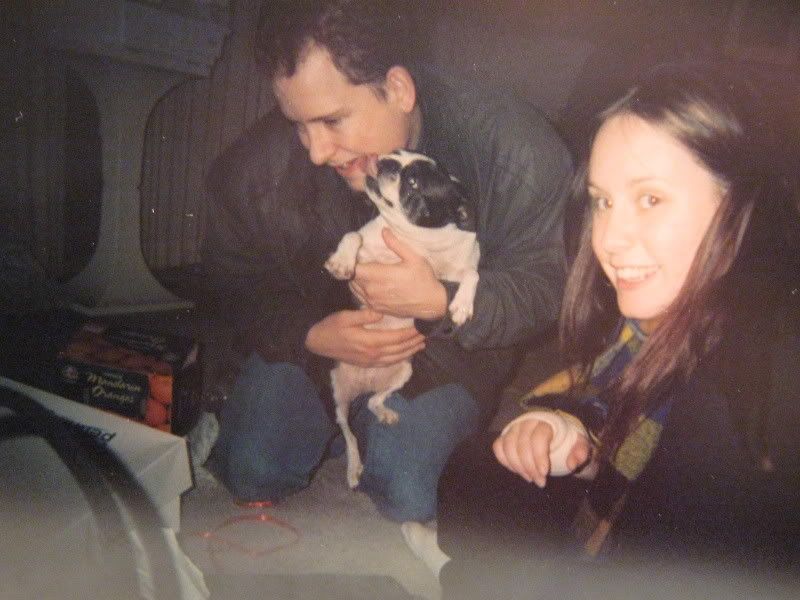 Christmas 2006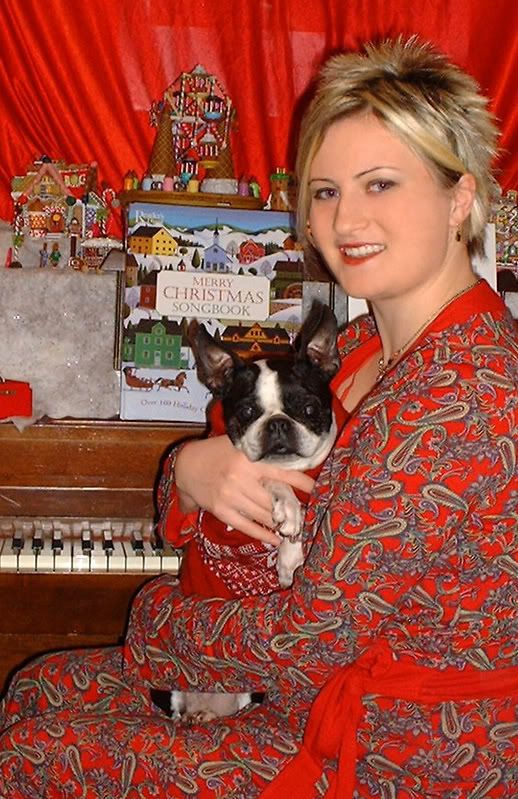 Christmas 2007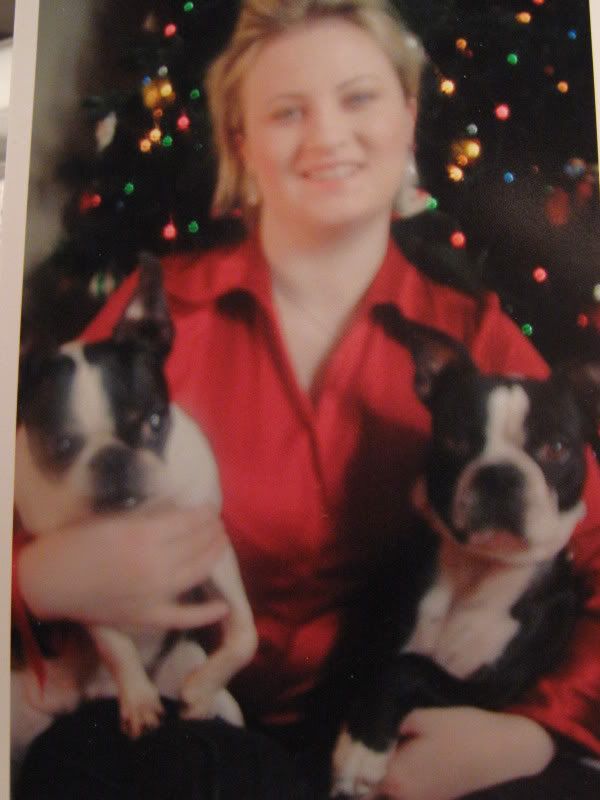 Spot the boston!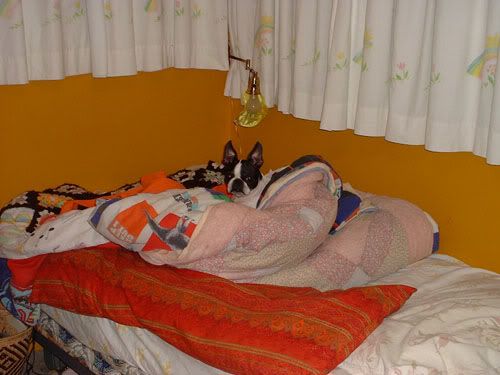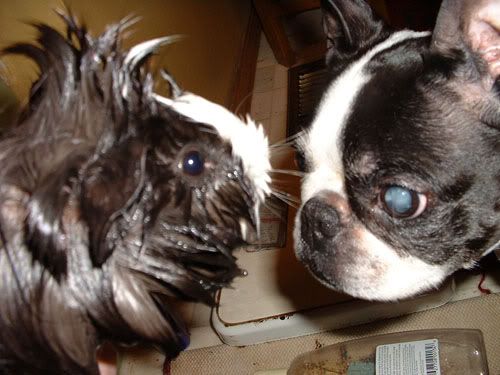 And some shots of the famous snuggli. Beasties was always lazy, and I devised the snuggli (formerly used for me) as a way to take her on my bike. Rista went everywhere in the snuggli, the mall, the bus, grocery shopping, she loved and it and slept a lot in it.
2001/2002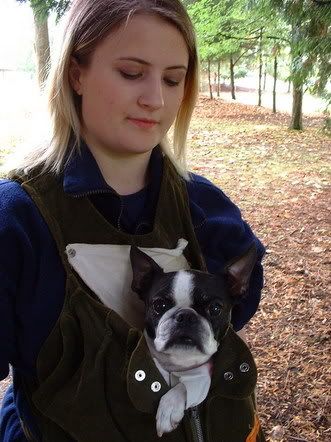 About 2003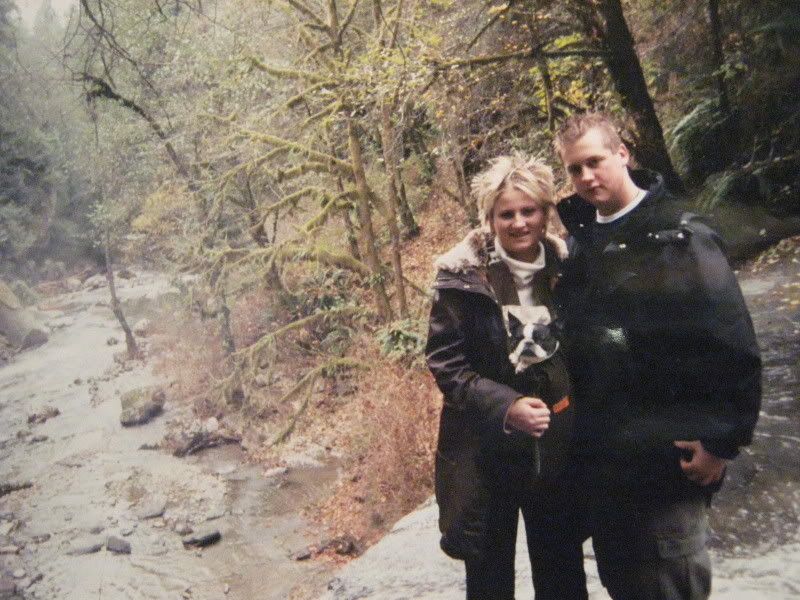 More tortured boyfriends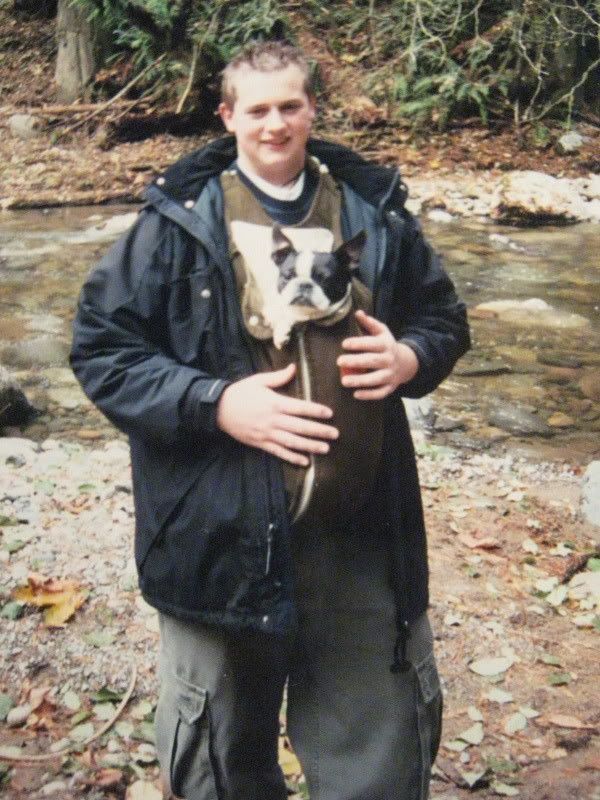 My current boyfriend, he came to pick me up from work like this :) He's the only one of my boyfriends who really truly loves bostons, he's been bitten by the boston bug!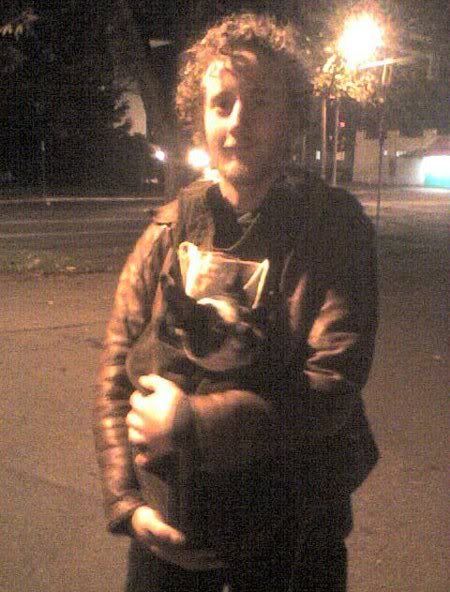 Items in Beastie's box
Bee costume



Sweater and booties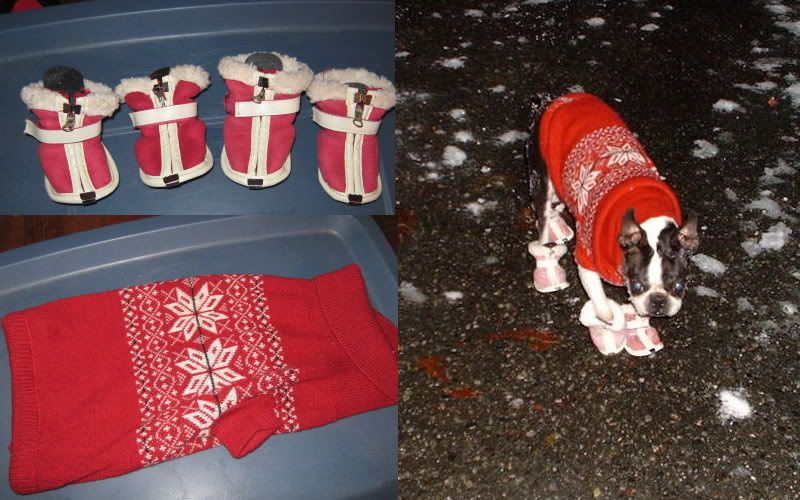 Ghostie shirt


Boston terrier puppet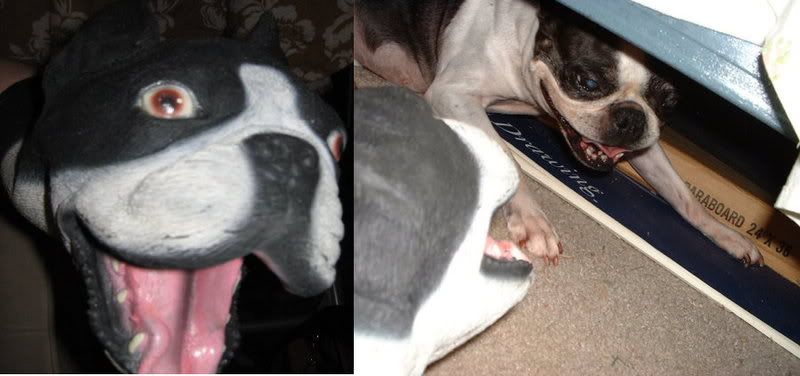 Orange coat



Pirate shirt



Collar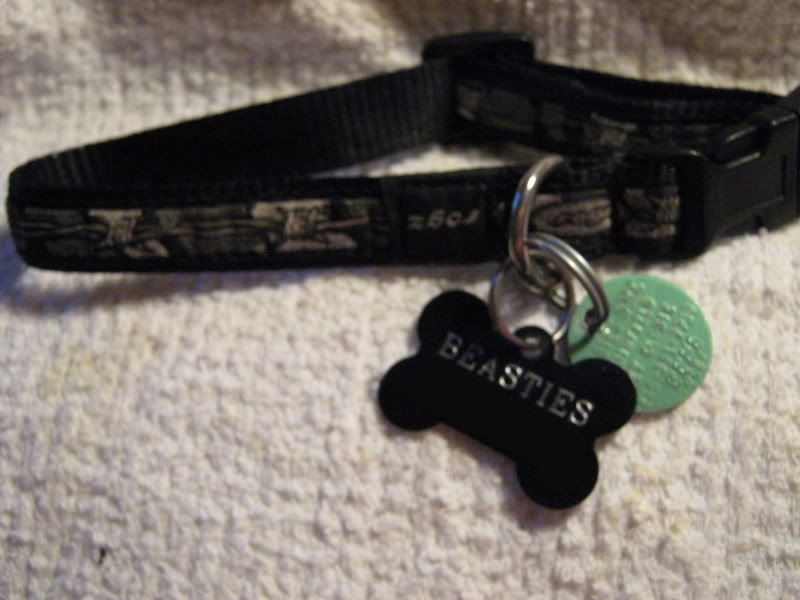 I was given this figurine out of the breeder's personal collection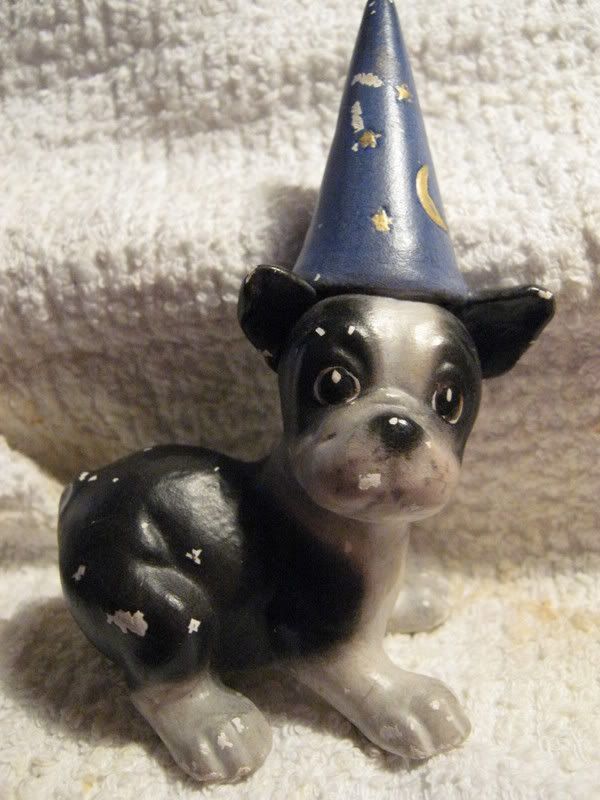 I used to make these things all the time, all different. I made a larger one of a boston dressed in a tuxedo dancing with a top hat and cane and it was so popular they asked me to make them as prizes for the boston terrier specialty that year.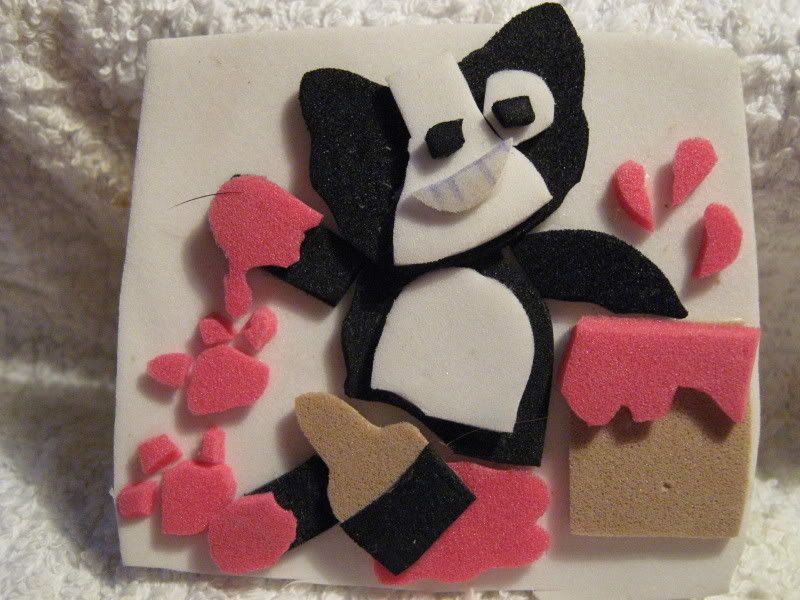 Beasties joins her dog family at the rainbow bridge.
Pumbaa the pug October 2005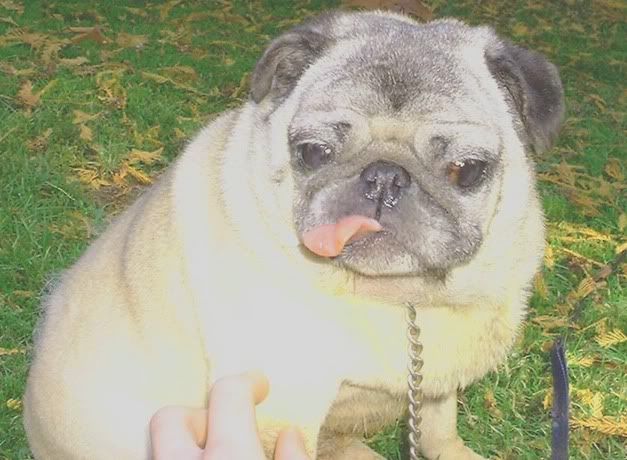 Pandy the Borzoi October 2005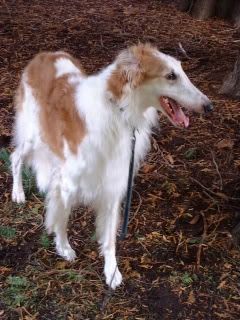 Sheeba the Pomeranian August 2008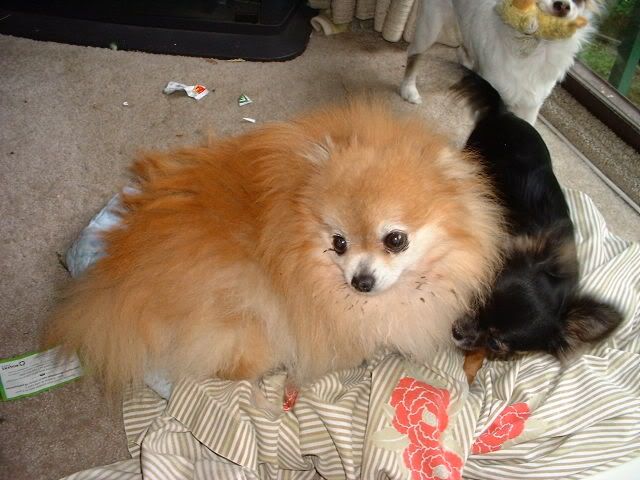 Survived by Kimba and Kiwi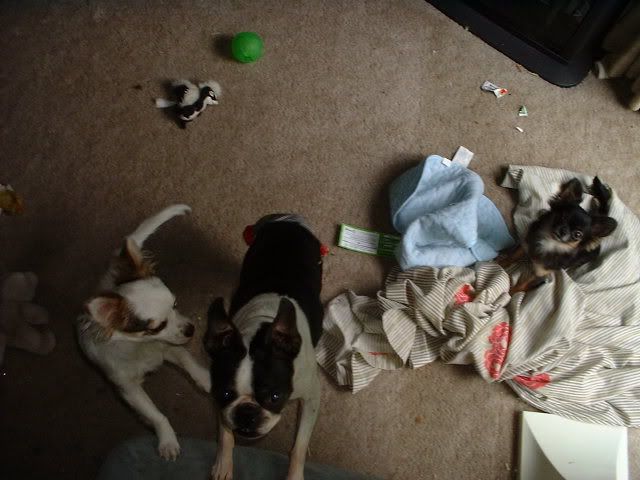 And of course, her devoted Sam.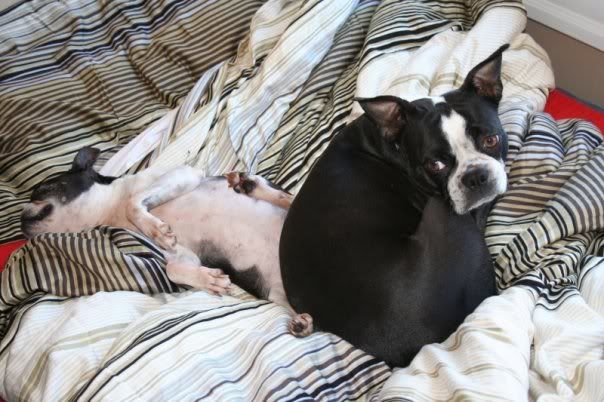 I don't expect anyone to read the whole thing, but it helped me a lot to compile the whole thing and look back on Beastie's life and realize just really how old she was and that it was time for her to move on.