Albus has been to the vet twice a week since his ear surgery. First, he just had the bandage replaced. Then he developed another small hematoma right above the incision for the one that was fixed. The vet at first squeezed it and it drained out the original incision. Two days later it got a small amount of fluid in it again. This time the vet used a needle to remove the fluid and put a tight bandage over the whole thing. I HOPE this is the end of it all. He should have the stitches out this week and then be all well.

First picture is just a great picture, but you can see the smaller bandage he currently has.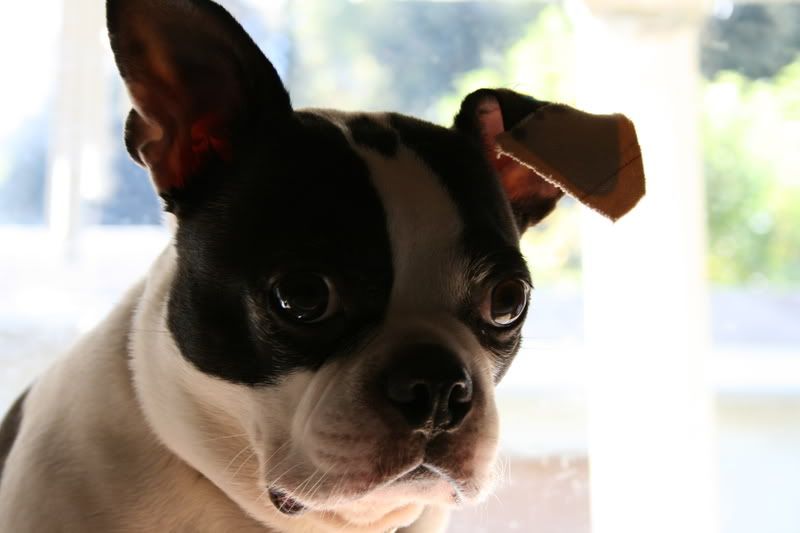 Second picture. His grandma has taught him how to eat off a fork. He's getting a bite of pumpkin roll over my protests here.