Sam decided to send you guys some pictures today!!

(He's not being sassy here, he just kept sniffing something in the wind everytime I tried to take a picture)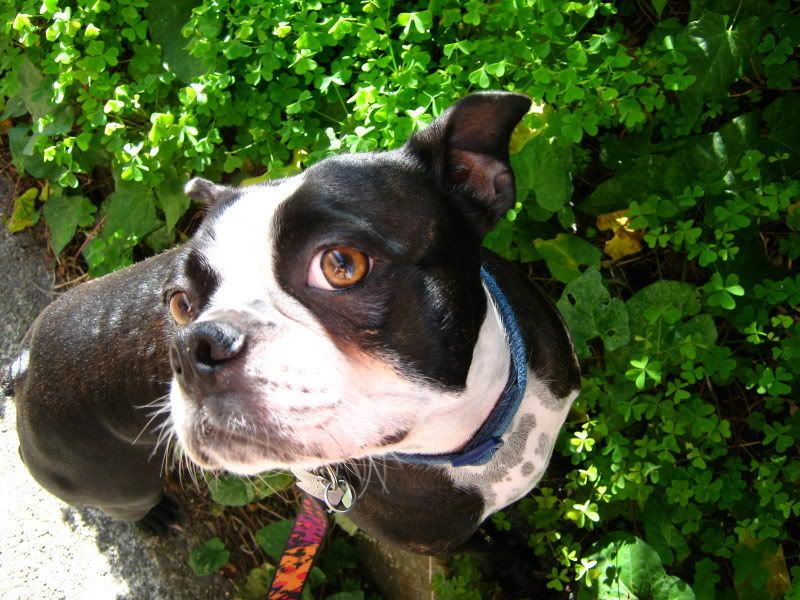 Sam's luckier than all those clovers because he's completely spoiled!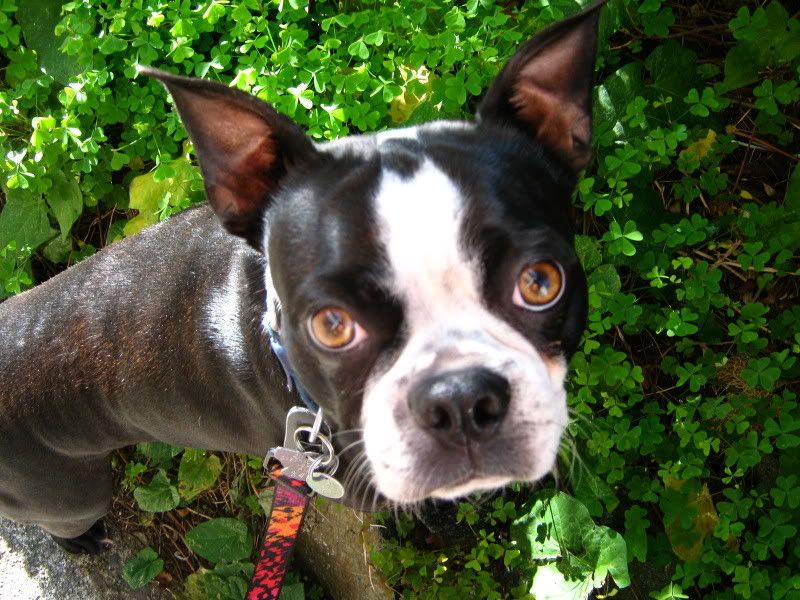 Sam's in jail (I'm sure all you boston owners recognize "crazy eye" when you see it, so you know he's been scootling)



I was teasing him from behind the banister and it was making him all crazy, he was doing spins and wheelies and then did his "freeze".