Daisy and Gambit dressed up as their alter-egos for Hallowe'en. Really, it couldn't have been more perfect. Too bad it was too late for the calendar, but maybe next year.



Gambit, being saintly: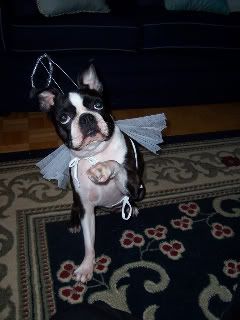 Daisy, being, um... herself: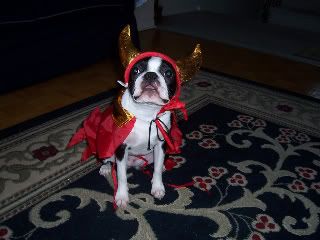 And the two of them together, in an epic battle of Good vs. Evil, otherwise known as "I'm telling mom you ate her sock."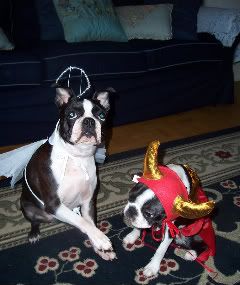 Isn't Daisy the cutest little devil ever? :D