You want to know how to make a puppy cuter?
Pajamas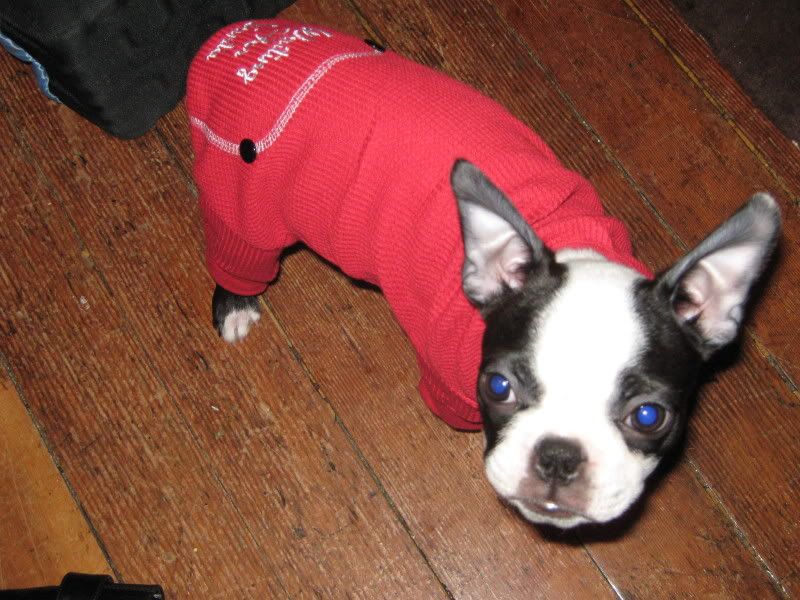 $10-London Drugs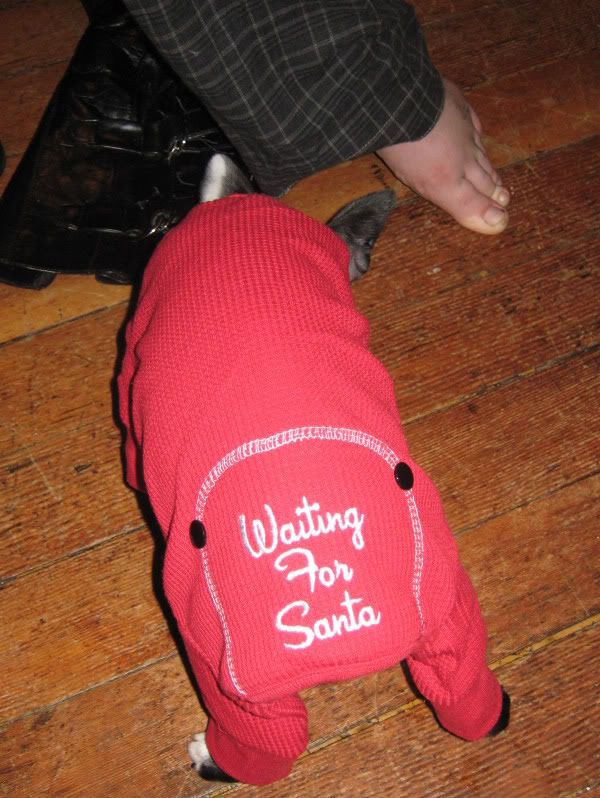 They make her instantly sleepy (and oh so cuddly!)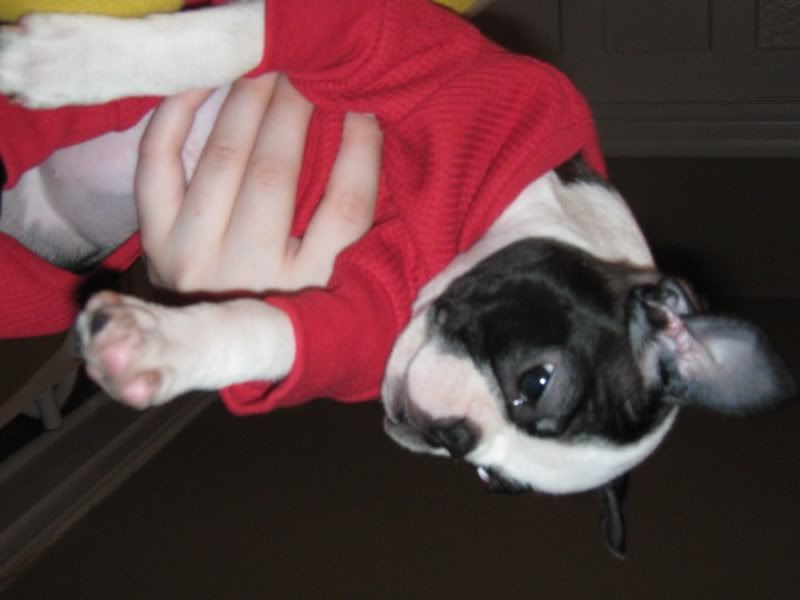 Nomnomnom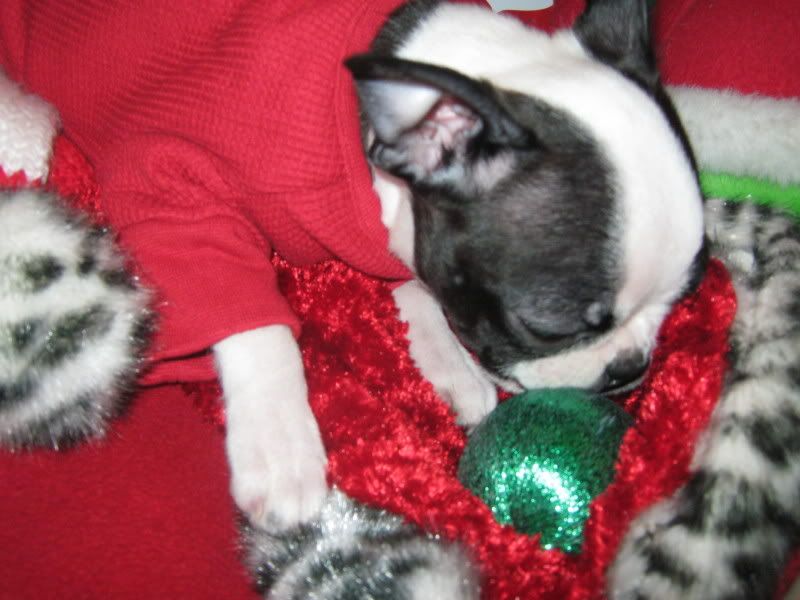 I accidently turned on the timer, and the beeping was captivating to Deedee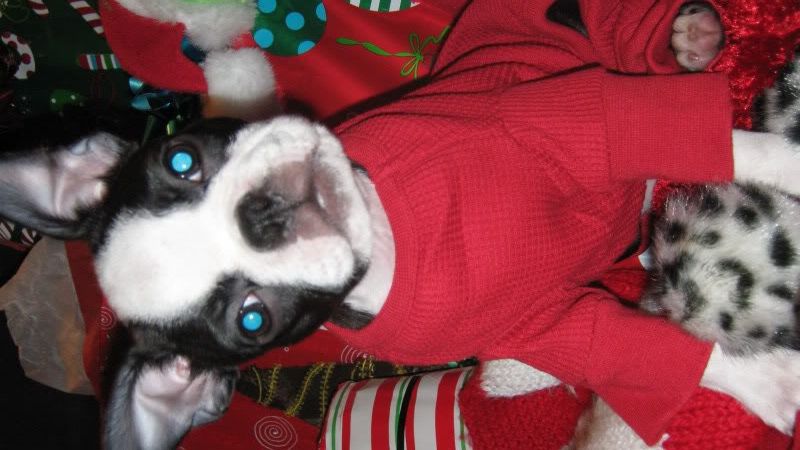 "Mummy, I eated your hat!"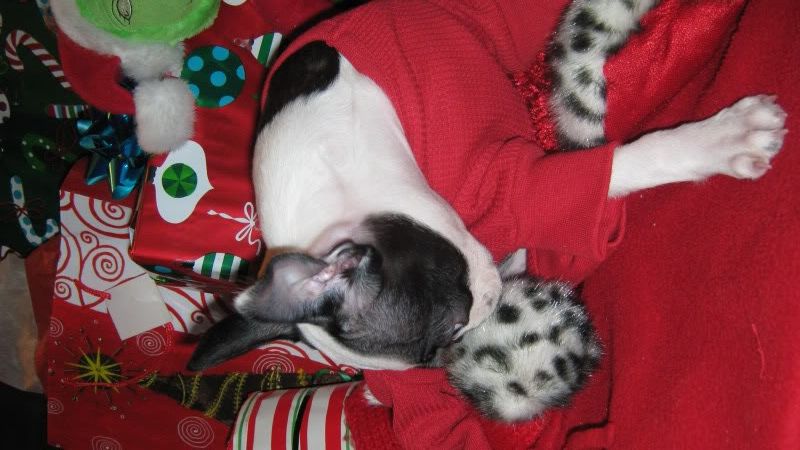 Mmmm, I wanna eat christmas hooks and cost mummy lots of money at the vet! Merry Christmas!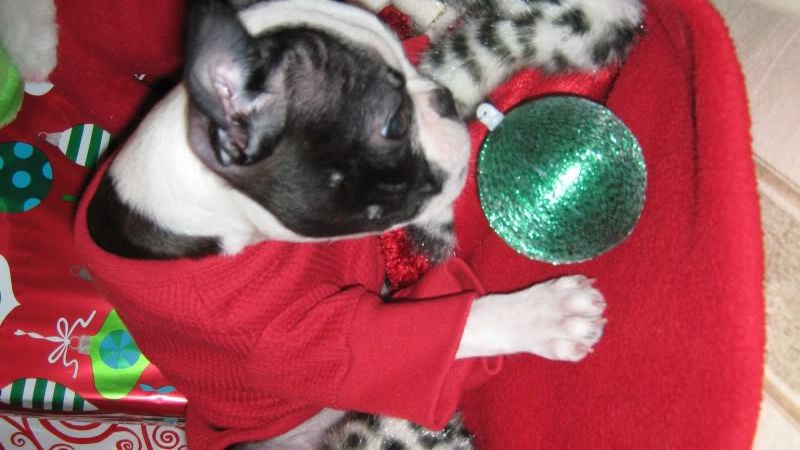 Never mind, my foot is much more delicious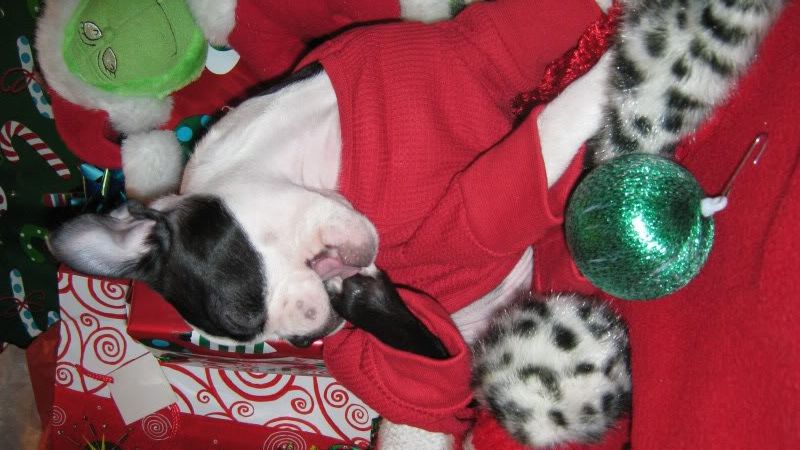 Deedee saves Christmas from the Grinch!!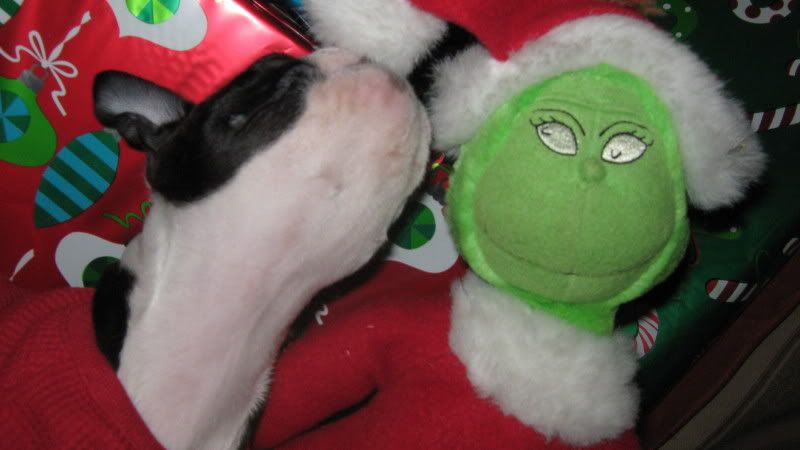 The Grinch giving Deedee a dirty look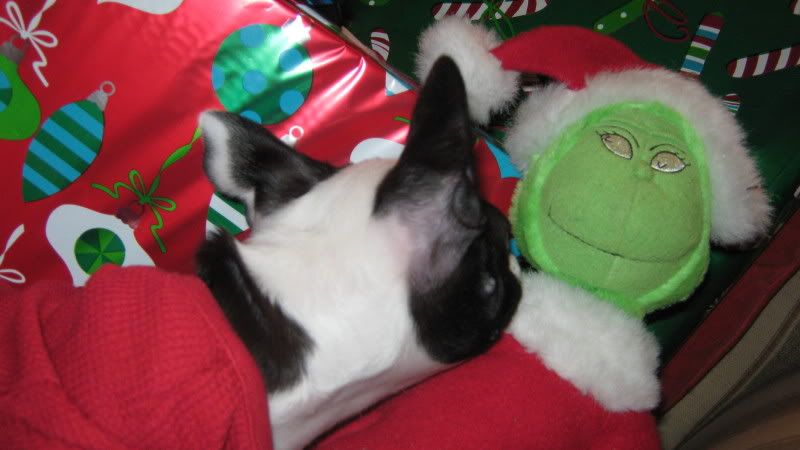 Just Shoot Me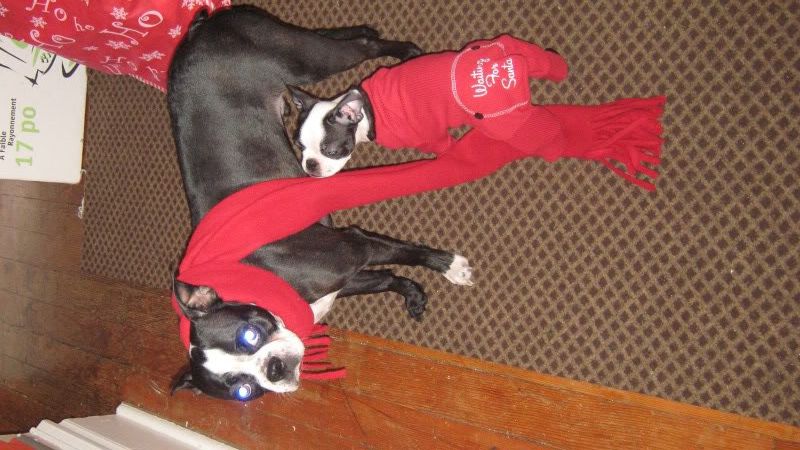 I'm off to super cuddle my Bostys and watch christmas movies, because we are snowed in here in Victoria and it's a blizzard outside!!