Hello Everyone,

Sorry this introduction is kind of late. My name is Shanti and I am the proud mama of two adorable bostons: Amelie & Ninja. We live in Winnipeg, Manitoba Canada.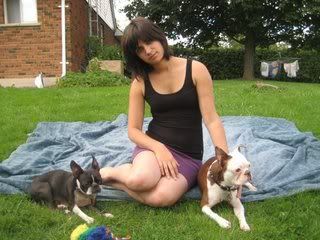 Amelie is a black and white boston. She is 6 years old and was born August 28 2002 and is quite petite at only 14lbs. Amelie is an independent princess who enjoys playing with her toys and cuddling on her own terms.

Ninja is a red and white boston with a huge white head. He is 5 years old and was born January 6 2003. Ninja is a big mama's boy. He follows me around everywhere I go and is content as long as he is by my side. He will cuddle whenever and whereever.

I have had them both since they were 9 week old puppies. Amelie came from Saskatchewan, Canada, and Ninja came from Boston, MA. They are my pride and joy and my little babies.

Here are some
me and Amelie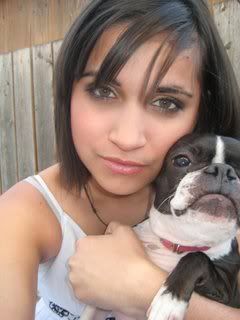 Amelie and Ninja lying in bed holding paws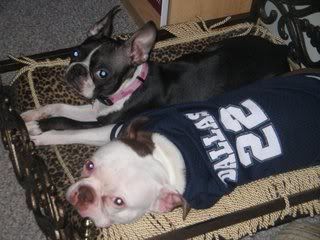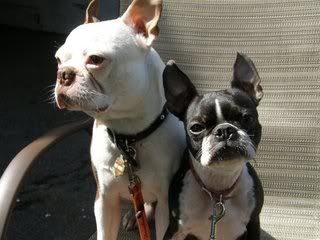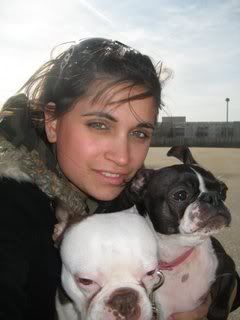 My little brother Nick laying on my parents porch with my kids, this was taken in september when we flew to Toronto, Ontario to visit my family.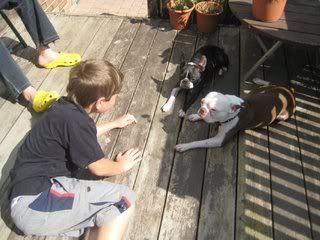 My handsome boy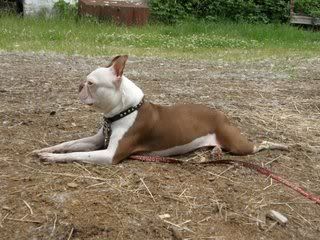 Ninja meeting 'Dodge' (a 3 year old canadian warmblood gelding)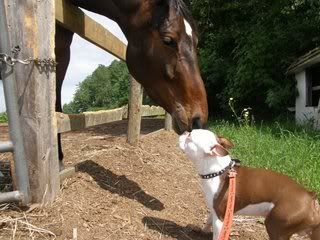 we spoon every night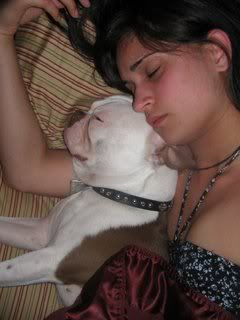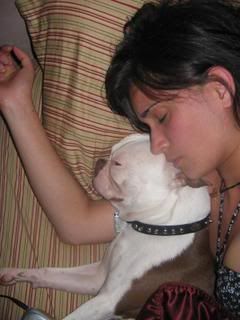 Ninja loves being in the pool in the summer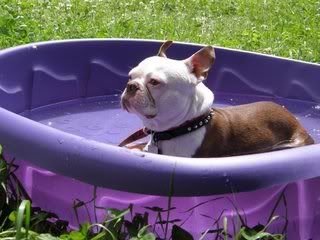 tug-o-war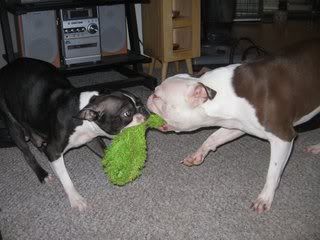 Thanks for reading :)