I never got to introduce myself and my pups, one of which is a boston. I have three dogs: Ziggy, Coco, and Tito. Tito is my Boston, Ziggy is a chi-IG mix and Coco is a pap-cavalier mix. All of them are rescues from various shelters. We all reside in sunny hot Florida. Tito was rescued from the SPCA. His previous owner had him crated for 8 hours a day everyday and decided that it was better if he found a better life, and voila! :D Tito is currently 6 years young and quite a handful. He loves nothing better than to sleep on his futon and bark at random strangers passing by the house.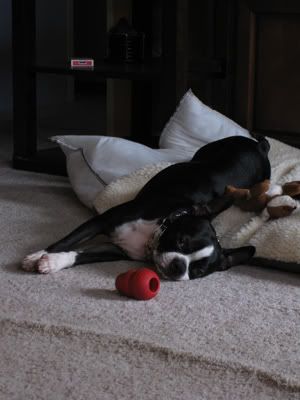 Most current picture, just lazing around on the pillow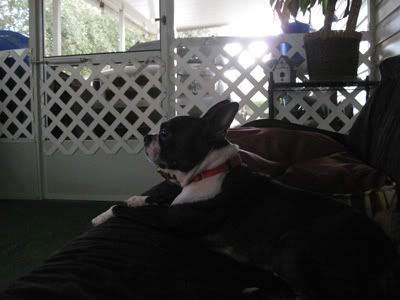 Watching the rain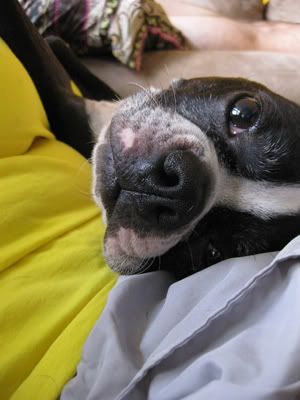 What a baby!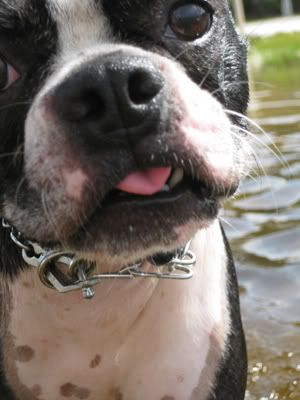 Tongue!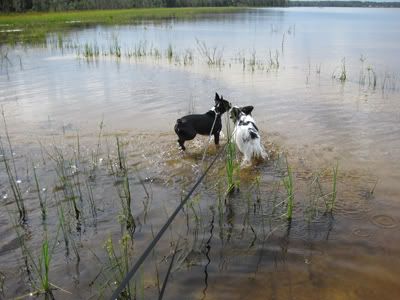 Brotherly love! The white pup is Coco. Ziggy is actually right next to me b/c he hates the water.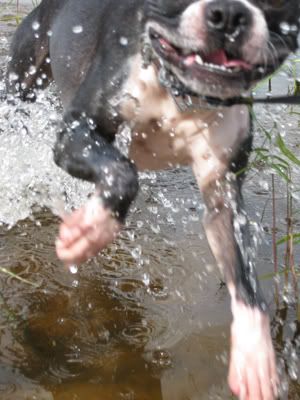 Splashing around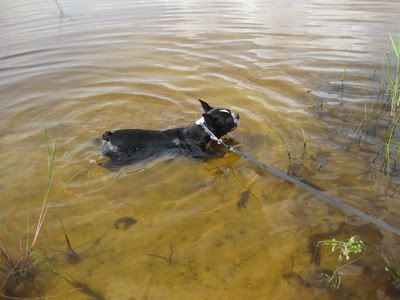 Swimming/crawling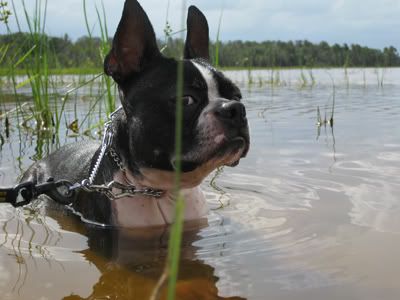 Enjoying a soak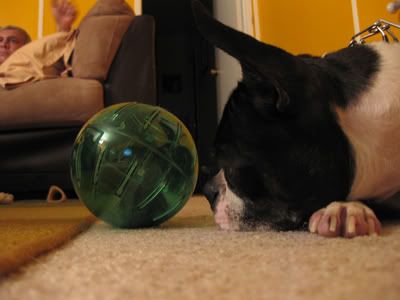 Watching Rhino groom

Aaaaaaaaand a drawing!