My mom and I decided we wanted puppies for Christmas, so we each got one.



Rudy (My moms) is younger, chubbier, more playful, is brownish, green eyes and more destructive.



Meet Honeyduke Wellington Lovegood, a very dapper fellow. Honeyduke is a sleepyhead, red, has allergies :(, loves to snuggle and follows me around everywhere.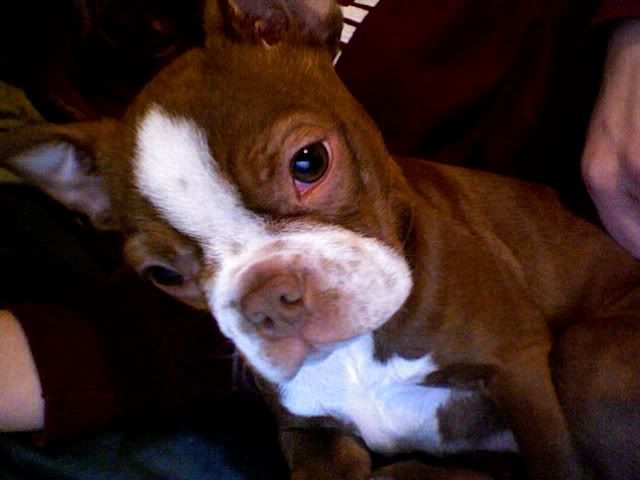 have a good day!