Soooo... my dogs have their own room in the house. It's basically my computer room but since I don't use my CPU anymore due to the HD out of commission, the dogs get to sleep there. We have a futon in there, and it HAD a mattress. I say had because they destroyed the mattress. So I bought a couple big dog pillows and put it on the frame so they wouldn't slip. So now they've destroyed the pillows...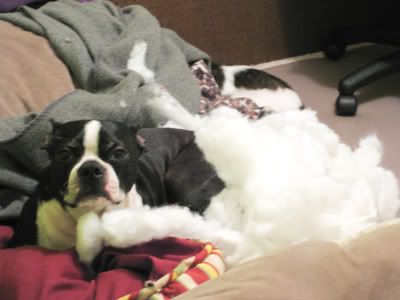 Look at that expression on Tito's face! That's what I see every morning and I have to stuff the stuffing back inside. So now I've gone and bought a couple Coolaroo beds and plan on putting the futon away and using those cots instead.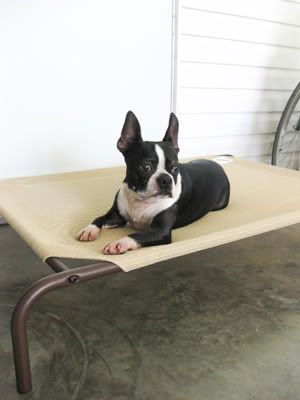 I didn't realize how big the "large" was, so one of them is going outside on the porch, and the other two are going in their room. HOPEFULLY THEY WON'T DESTROY THEM. UGH! Sometimes my dogs drive me insane!