we're new to this community. now that i have pictures, i thought we'd introduce ourselves.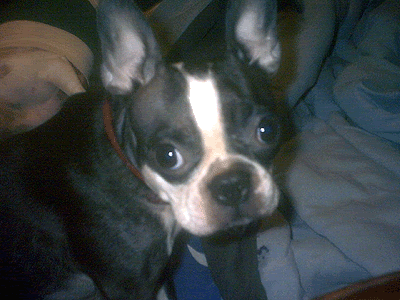 this is petunia. we rescued her from a shelter about 2 hours away from where we live. she was extremely underweight and had no hair from a flea infestation when we got her, her tail is broken from it being "docked" with a rubber band. she had just had a litter of puppies, which unfortunately didn't get turned in with her to the shelter. they think she is about 2 years old. we've had her for about a year and she is fixed, and healthy. i love her to pieces, she is my girl. she has the sweetest personality, she gets along with everyone. even people who don't like dogs like petunia.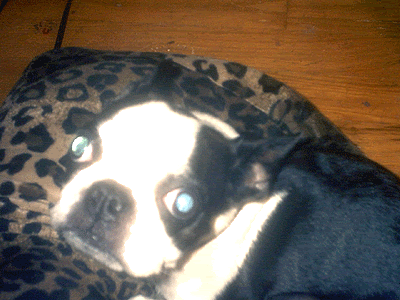 this is christy. we just got her about 5 months ago. she is about 8, and her owner just didn't want her anymore, and was going to have her put down. they said she was horribly behaved. i don't know where they came up with that, but their loss is our gain. christy is a sweetheart, kinda goofy, but completely lovable, and at 8 has good years left on her life. the only "bad" behavior christy has is that she cannot stop licking that tasty human flesh. she is a hoot.
the other members of our puppy family are:
jacks: a border collie, ru: a jack russell terrier, maya: a carin terrier mix, and laney: a german shepard mix (she's petunia's playmate).
its nice to meet everyone.