Okay so we have been scouring the internet looking for our very own red Boston Terrier puppy and as of this AM we are now proud parents!!!! Again!!
We had been contacting the breeder when I saw Hog's Mommy post pictures of Lulu and I noticed those two thumbprints on her head....They looked vaguely familiar. So I went and looked at PuppyFind's Red Rosa, and sat with my bottom jaw on the floor.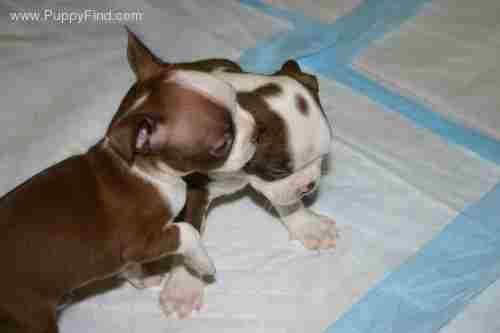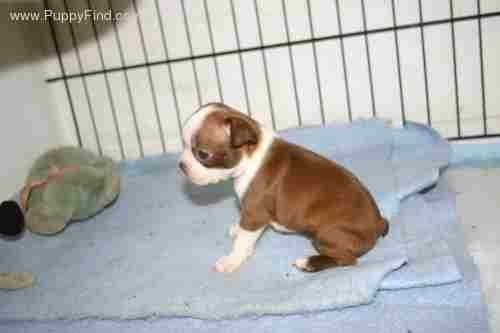 ( Collapse )
We are the proud parents of LuLu's Sister.....We are so thrilled. We are still trying to think of a name for her!