Here are some pics from this evening outside.Introducing the puppies:
Caoimhe, Ciara, and Saoirse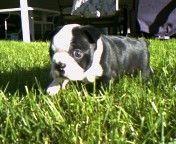 caoimhe

<lj-cut text="Cute Boston Puppies!">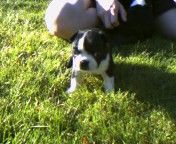 ciara
saoirse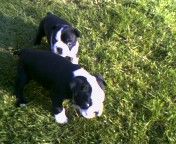 caoimhe and ciara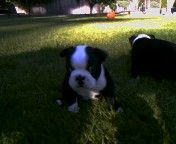 caoimhe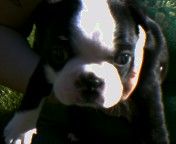 caoimhe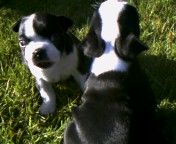 ciara and caoimhe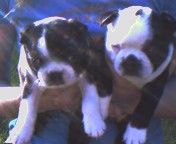 ciara and saoirse
caoimhe
I'm keeping Caoimhe and the other 2 are going to new homes, although everyone in my family says 1 of them is their dog and we're keeping it. My mom already has 3 dogs and now I have 2, Berta and Caoimhe, so I dont think we can have them all, but I wish! They are so cute!