So lets hear/see your Boston's favorite toys :)
Smudge LOVES her "Nasty." Is the Anteater Teenie Beanie Baby from the McDonalds Happy Meal.
Couple years ago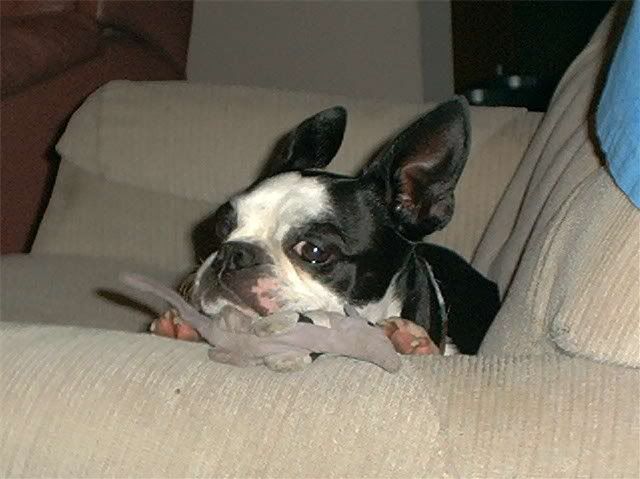 More recent
She's had a couple replacements since then :) She does not purposely destroy them, but they get nasty after a while (hence the name) especially when they're left in the rain a couple days....