Here's the Christmas highlights from today, BOSTON EDITION!
Deedee wore herself out on Christmas eve
Mum found a polly pocket boston terrier to put in my stocking. I know it's wearing a dress, but it really looks like Sam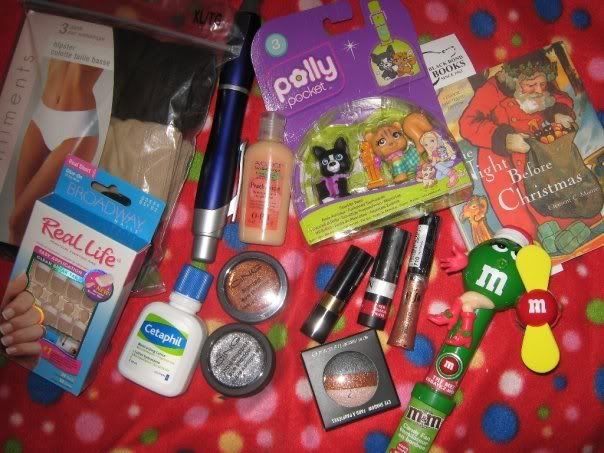 My brother's girlfriend got me this great purse, boston not included
Calender from my mum's friend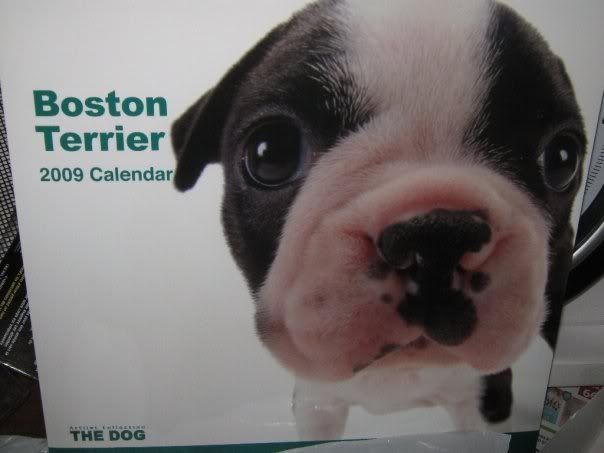 Vintage salt and pepper shakers my mum battled for on Ebay
My dream coat for Sam, from Zellers, they had it last year and sold out. The hood zips off.
I saw this painting on ebay, I loved it, I told my mum I loved it,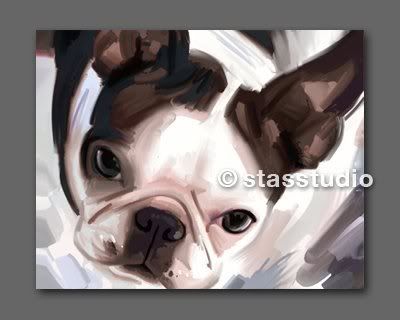 And being my mum, she painted it for me as a gift, YEAH MUM!