This Old House
just launched a new
Pets
channel. Learn how to
make your home pet-friendly,
see amazing
Pet Palaces
, and
more
!
My boyfriend takes her out back in the morning and she comes right back to bed - that's my girl!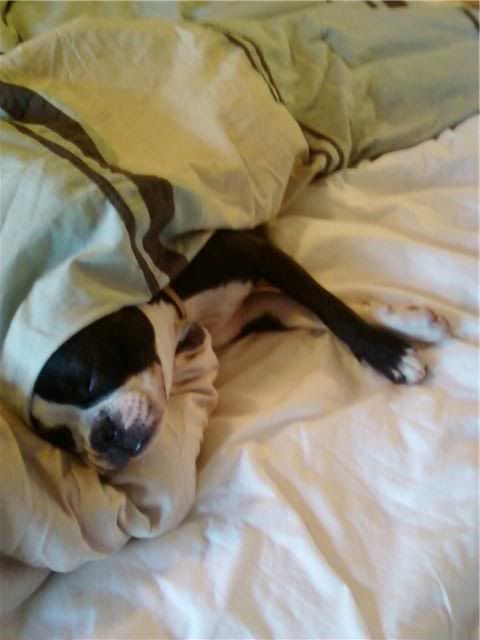 Target's Dollar Section has little skull accessories for dogs. I got a leash, collar, collar charm, t-shirt and squeaky for Banjo. I will warn you that the leash is deceptive. Only the handle has the skull pattern.