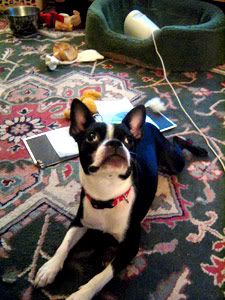 When I walked into my house last tonight, I wondered....

"Why is there a computer speaker in the dog bed?"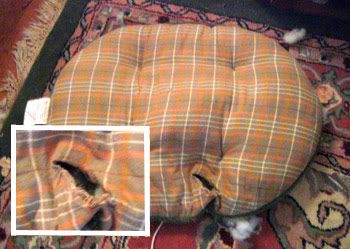 This is the pad to her bed that she replaced with the speaker. She gingerly ripped it to pull the filling out....because it's *FUN* to make dust bunnies.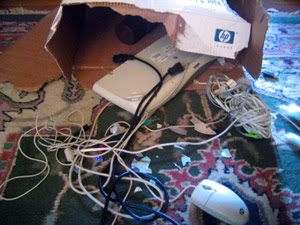 My old spare computer. I had taken it out of storage and placed it by my desk to work on. Granted, it's not working....but all I have to do is reformat the hard drive. That'll be easy....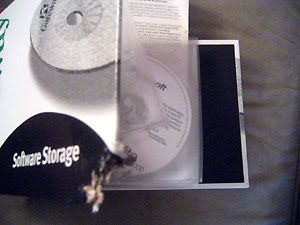 Oh look....she found the system disk binder.....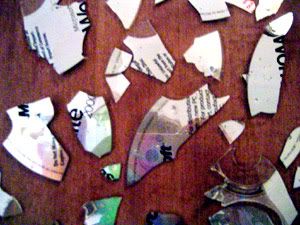 OH MY GOD. I HATE YOU....I CAN'T BELIEVE YOU ATE THE SYSTEM RECOVERY DISK. YOU LITTLE $#!7. AHHHHHHHHHHH!!!!!

FYI, she's not injured. Gertie's been known to eat glass, metal, plastic, etc. with the upmost tenderness. She really is a circus sideshow dog....really.

In case you missed the original Little Miss Destructo "episode" and wanted to know, CLICK HERE. Thanks!