Hi! My family is getting a new Boston Terrier today. He's a rescue dog. He had a bad case of demodex and lost all of his hair. He was abandoned at our vet's office and we have been waiting since August for him to be well enough to come home. We had him home this past weekend to see how he did with our children, and I am absolutely in love.

Here's a picture from last Friday.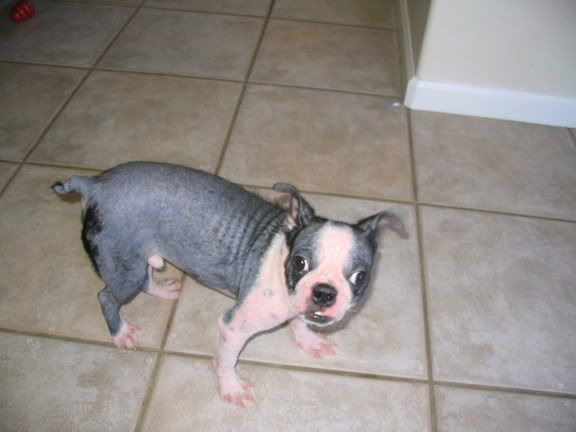 We hope he'll be a bit cuter once he grows some fur.

I look forward to joining your group and I hope that I will learn a lot here.