Well...I know that its kinda late but here are some of the pics that I took of my Melvin on Thanksgiving.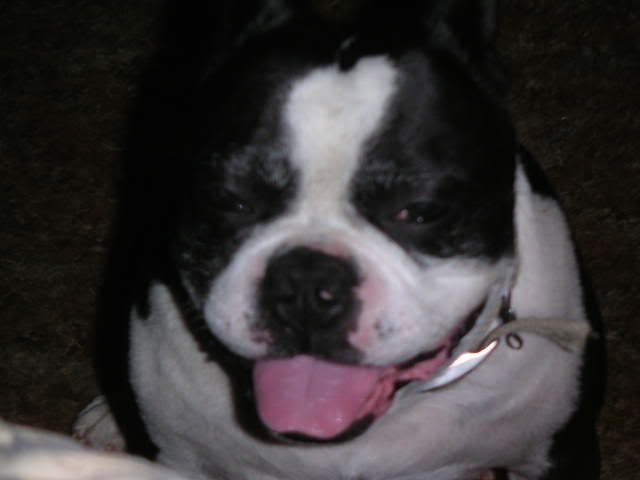 Here he is ready to cause mischief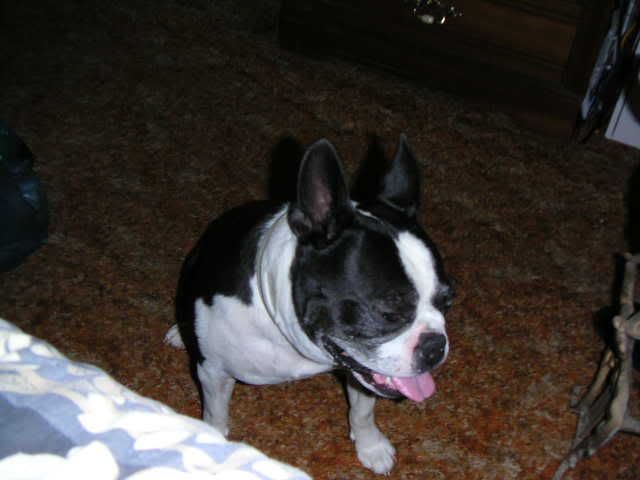 Listening as grampy tells embarassing story about the time that cat got away............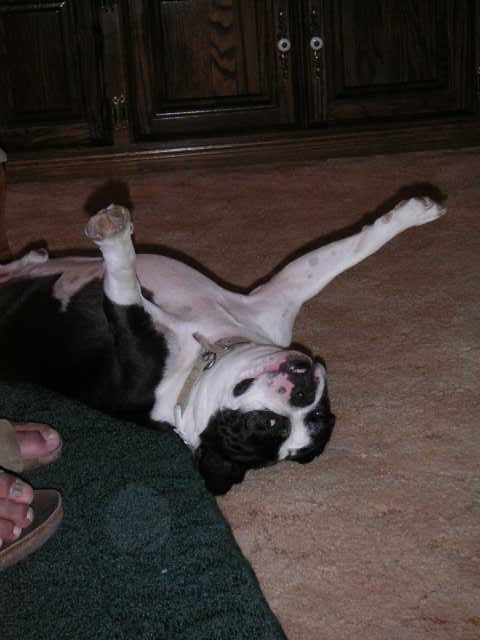 Being weird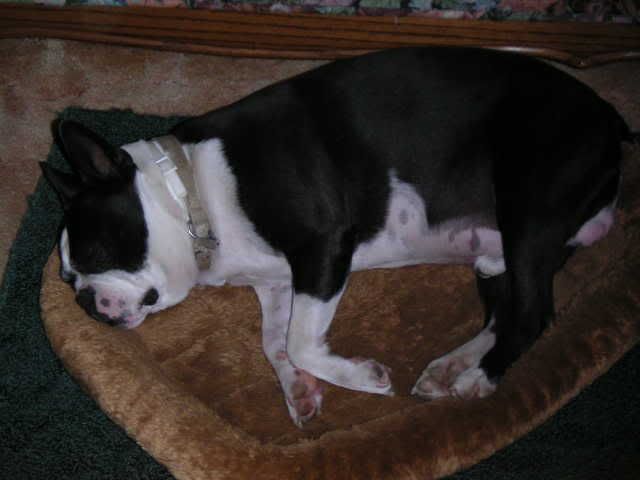 And Finally out for the COUNT!!!!
Melvin wants to wish all his new Boston Buddies....a Happy Holiday Season!!!!