Well, I know that Violet has been bashful for a couple months, but she got camera hungry and wanted her mommy to take pictures of her so she could show off house precious she is (and how beautiful and precious Bostons are in general) so here ya go...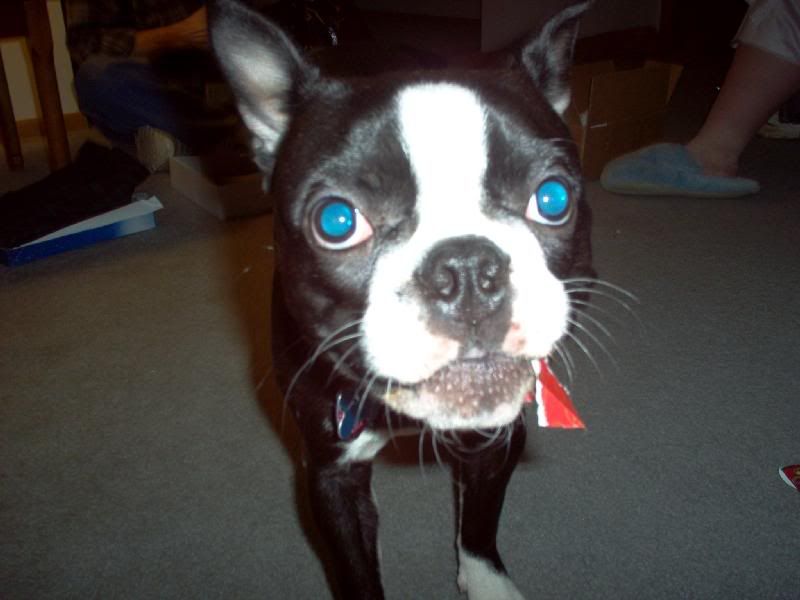 I love unwrapping my presents on Christmas Day!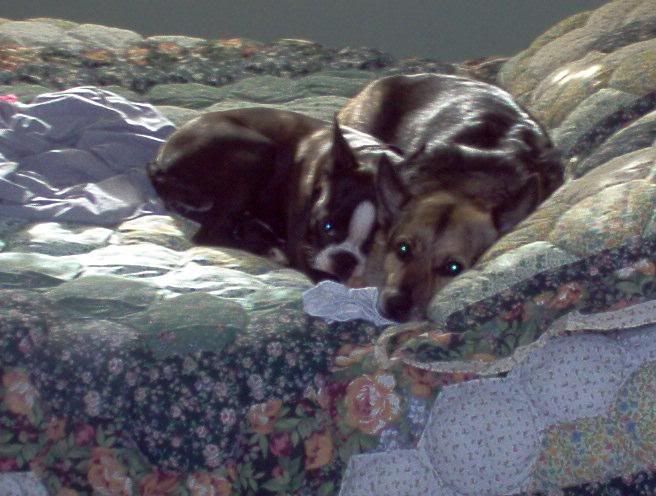 And I love sleeping my with Jakie on my grandparents' bed.
AND FINALLY!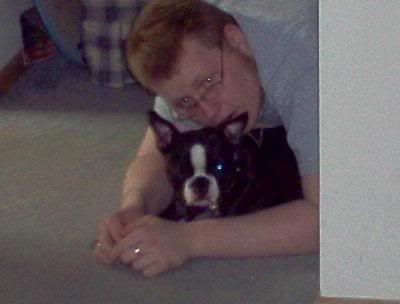 I love my daddy!
Thanks for looking at my photographs everyone! Mommy did a good job taking the pictures even though her digital is something mommy calls a p.o.s. for short....
Everyone have a good night and remember our Bostons are our babies and we all love them very much!