Hello, my name is Katie and I cannot think of anything I love more than boston terriers. I've had the pleasure of knowing many of these wonderful creatures in my life and i've never EVER known a "bad" one. This love is shared by nearly everone in my family, starting with my paternal grandfather who owned a boston during his childhood decades ago.
I am so grateful that I came across this community, and i've really enjoyed looking over the user info page-- so many awesome bostons!
I live with two bostons, my sister's dog, Angel, and my dog Bela (named after the great Bela Lugosi). Angel is four and Bela is a little over eight weeks.

Here are some pictures: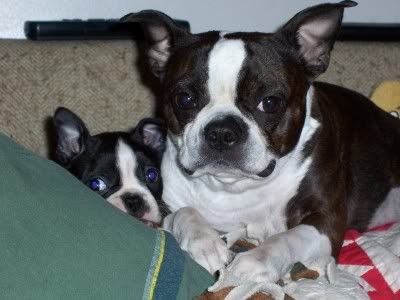 Belaaaaaaa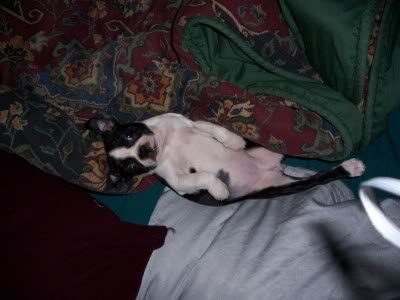 ACTION SHOT!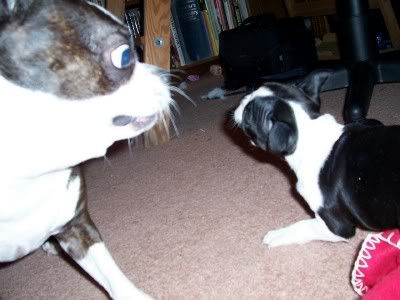 I'm very happy to be a part of this community!