so i decided, as crispin's mom, to take the little man outside.
I thought he'd enjoy jumping in the snow!



..so i put his little mutluk's on .. his jacket, got his favorite ball, the digital camera .. changed into 2 layers of pants, put a hoodie on .. found my 'warm' gloves .. and finally headed downstairs with the little pisspan.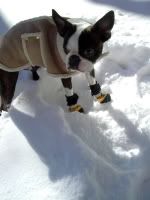 he hated it! he wouldn't move, and wouldn't even play with his ball!
after just standing in one place for 3 minutes, i finally gave in, and walked up to him and bent over to give him a kiss. He quickly jumped into my arms, and started snuggling into me.
that was the sign to head back upstairs to the warmth of the apartment.
What a sucky pants !!

So, we decided to make Crispin a sun fort!
He loves the sun, but it always reflects on the tv, so my husband ends up making Crispin a make-shift fort.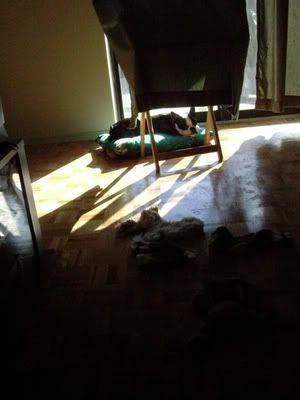 he's just like his mommy! he loves suntanning :)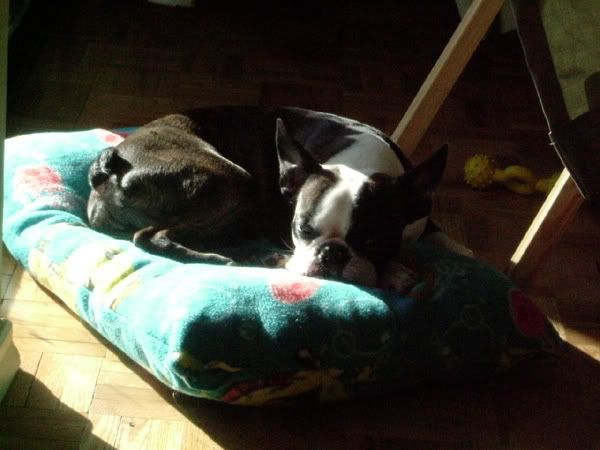 crispin definitely belongs in a warm climate --
ps. Crispin doesn't care if Spongebob is gay or not. He still loves him - esp his SpongeBob pillow! :)