I am Marisa and this is my darling girl Sloan. She turned 8 months old on Valentine's Day, she is full blood Boston, no papers, black and white, a little bit of tail that curves to the right.
This is Sloan. We call her the Duchess of Snortingham.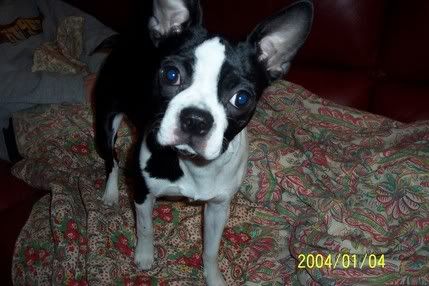 This is Sloan meeting Ottoman for the first time. She was a little frightened, because he had a crush on her.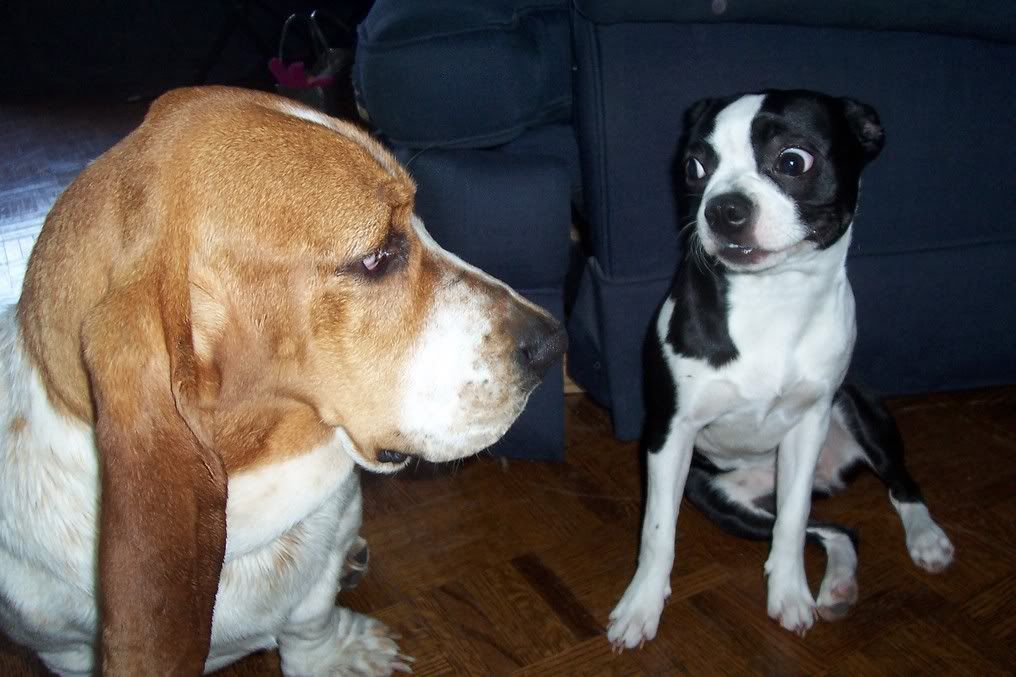 She isn't one to be intimidated, though.
This is her wearing a cute little diaper number during her period. (We thought we had a little bit longer before we got her fixed. Wrong.)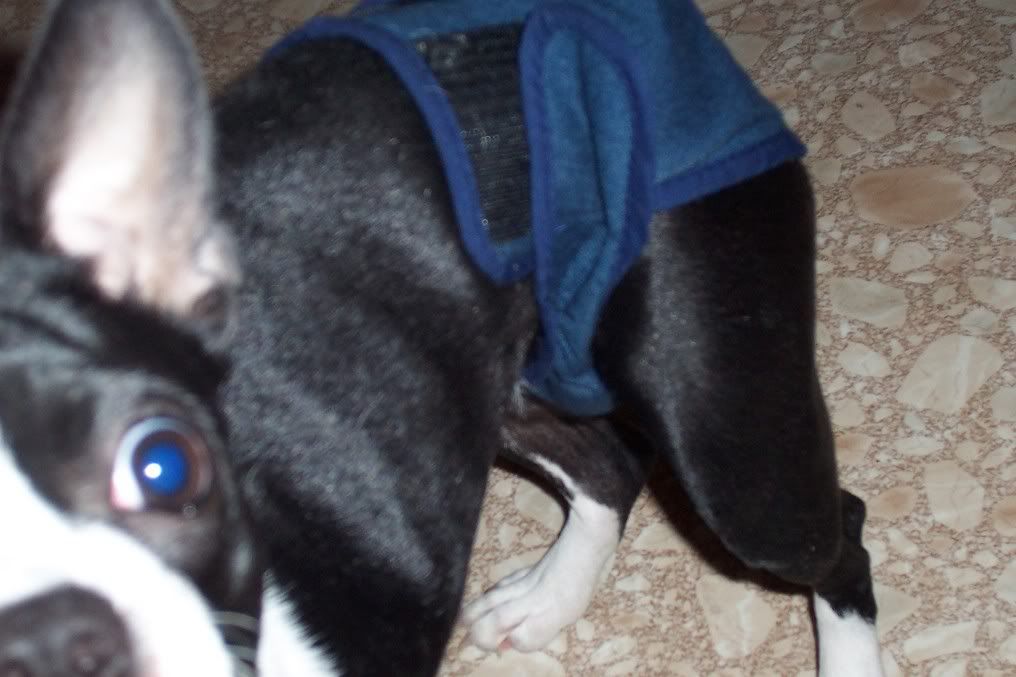 This is us hugging. My friend thinks this picture looks like an ad for puppy mothers.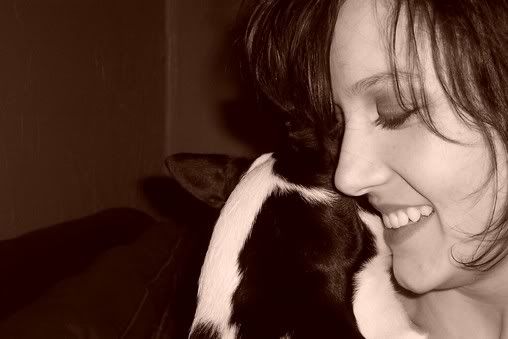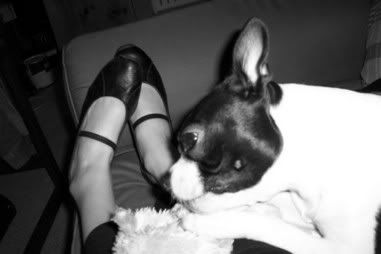 I think she brings out the only maternal instinct that exists in me.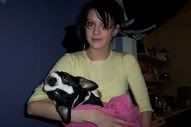 Here she is cuddling with her friend Sanchez.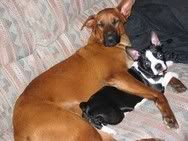 She does this thing where she burrows into my neck. It tickles like crazy.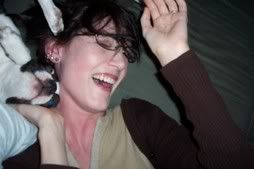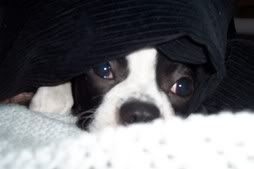 I am so excited about being a part of this community. I know that I still have a lot to learn, and hopefully a little to contribute.