well, I got home today, checked my email and started making dinner to find this: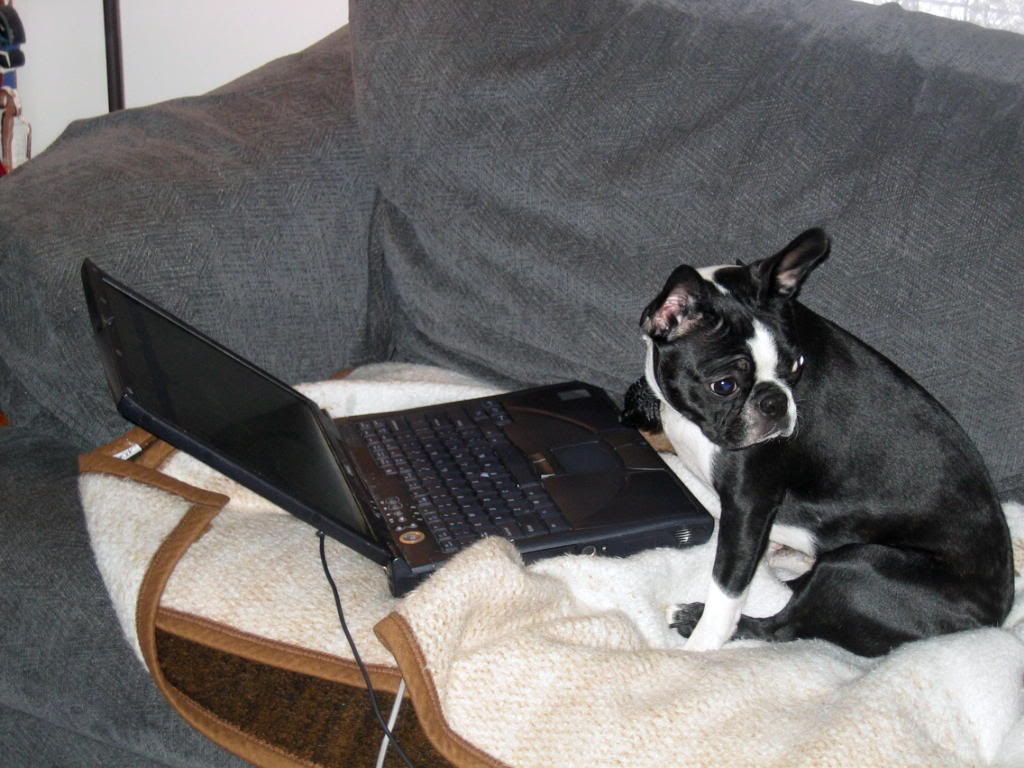 Well, Lucy has been known to LOVE playing on the computer, she loves
playing euchre, and she also likes to chat with other doggies when mom
and dad are out. This was one of the first times she went online when
we were around! She wasn't chatting online! She wasn't playing euchre,
or bedazzled or any other games, she was professing her love for a
certain boston terrier in
boston_buddies
!
I was so shocked to find this up as my
DESKTOP
I knew that Lucy had a crush on Ashton for awhile, but I had no idea they were in
LOVE
I can only hope that Ashton feels the same way! my little doggie has her first love.
She asks that Ashton be hers, see how hopeful she is?
she is just pining away from her darling tongue-lolling cutie pie Ashton.