Here is a fuzzy boston mix pup that I have for sale and online viewing of course, LOL (I can ship :)


His mother is 1/2 Lhasa Apso, 1/2 Boston Terrier.
His father is 1/2 Lhasa Apso, 1/2 Poodle

so...he is: 1/2 Lhasa, 1/4 Boston, 1/4 poodle

while he is only 25% Boston Terrier, he still got the markings of the boston.
amazing, I say. he even has the boston nose, and intelligence and personality. He has the long hair of the lhasa and the wave of the fur comes from the poodle, and he has BEAUTIFUL 2-tone color eyes.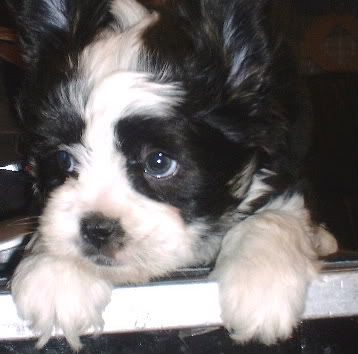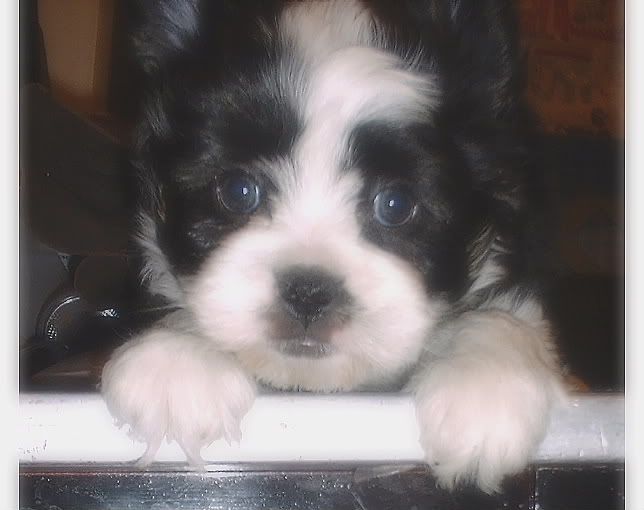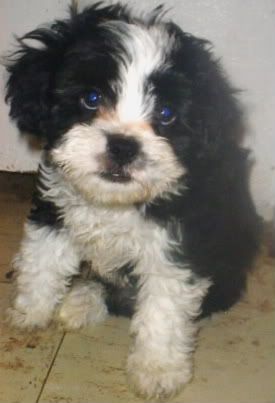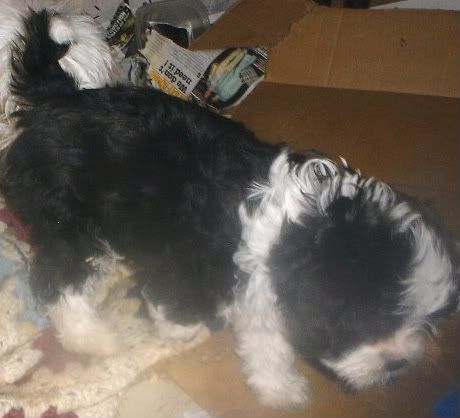 and here is his beautiful mother (1/2 boston):