Another toy for Joey: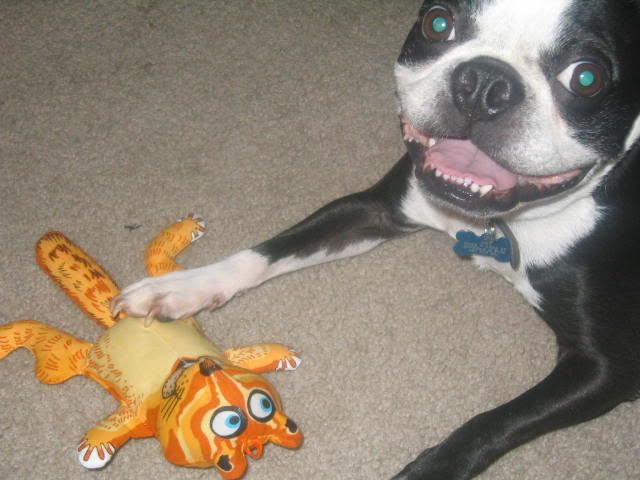 Thanks for the new toy, I am sure it will last a long time...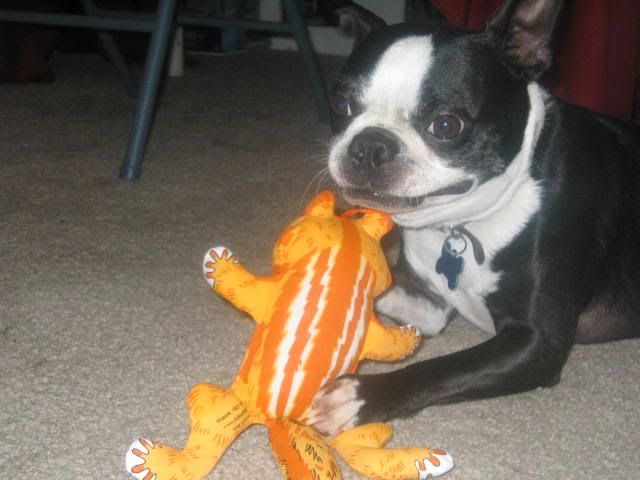 Pffft this thing is going to be ripped to shreds in NO time!!!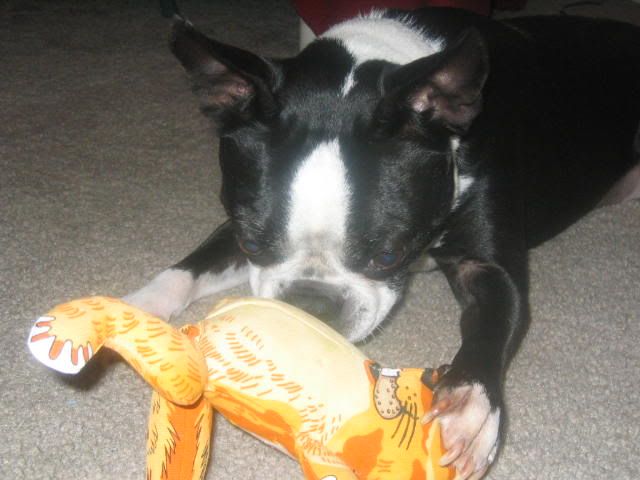 Let me just see how to go about this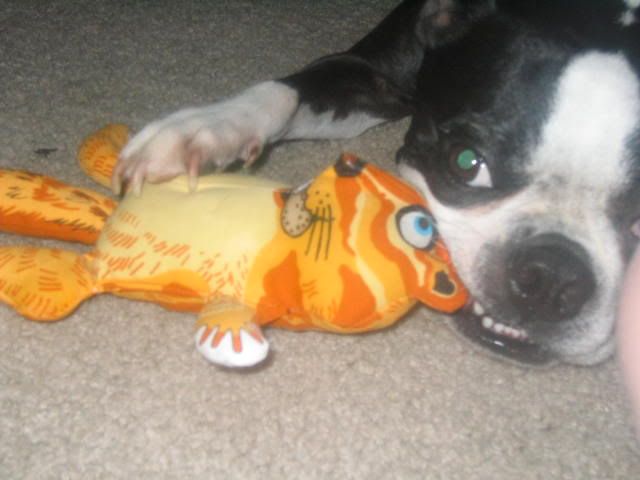 Surely this head is going to come right off...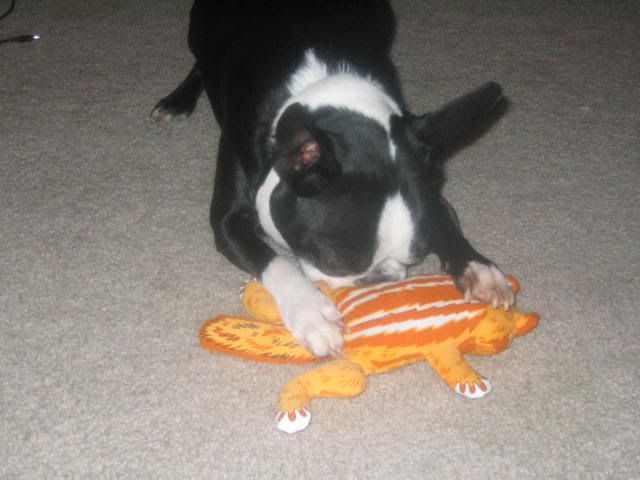 or mmmmph maybe this side will rip



Maybe I can lick its skin off...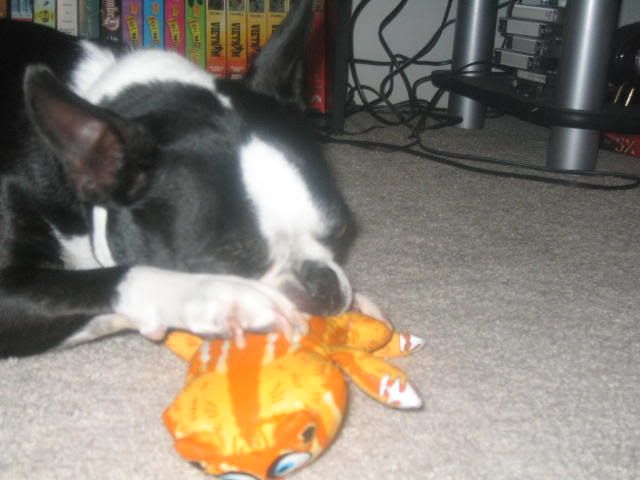 Why.... won't .... it ..... DIE!!!


Stay Tuned....