I'm having so much fun, I'm not going to hold still long enough for you to take my picture.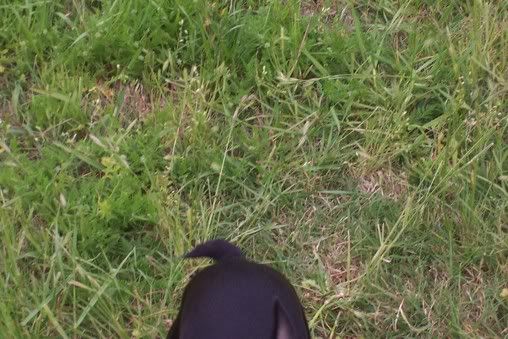 We just moved and we actually have a backyard now. Sloan thinks it is the coolest.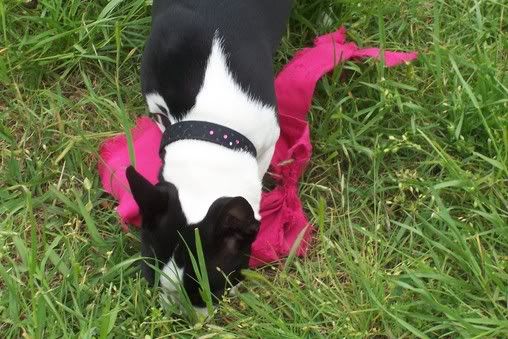 She carries this pink piece of fabric around with her everywhere.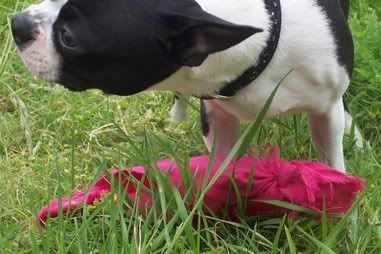 Man, grass tastes good.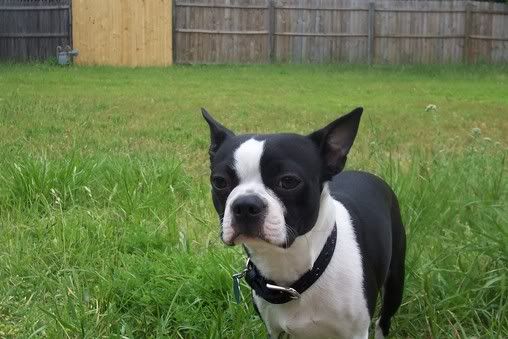 This move has been quite beneficial for her. I have this zebra striped fainting couch that I bought when I was 18, but it didn't fit in our old house...so now little miss Sloanie thinks there has been a furniture addition just for her. It matches and everything. And since I don't mind accomadating her every whim, I set the couch up just for her. I keep the blinds open so she can sit on it and look outside, and I hung a mirror next to it so she can sit and look at herself. These are two of her favorite things to do.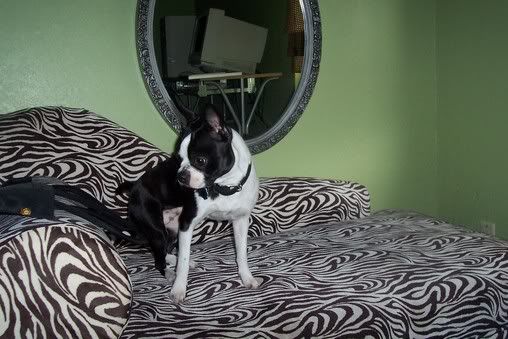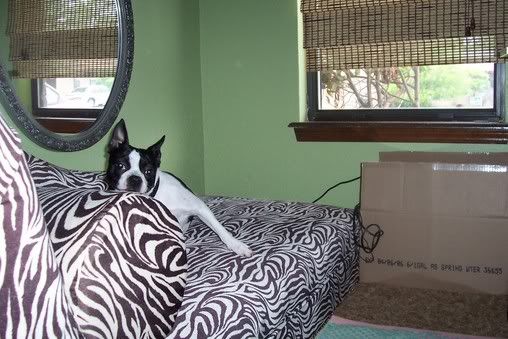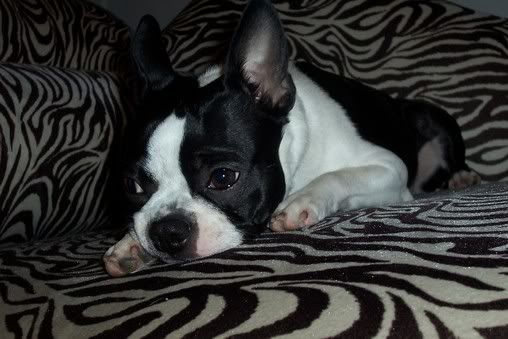 ...and while she spent the first day after her surgery like this: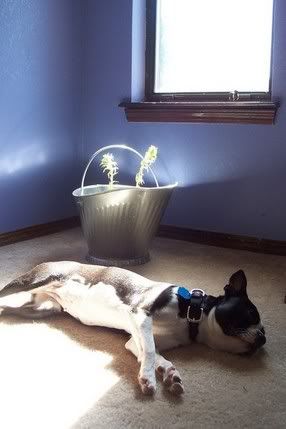 ...you can see that didn't last long!