I should totally create a journal for Basil's pictures, since I take so many!
I swear, NONE of the sleeping pictures were posed what so ever. He knows what's comfortable (and CUTE!!) ;)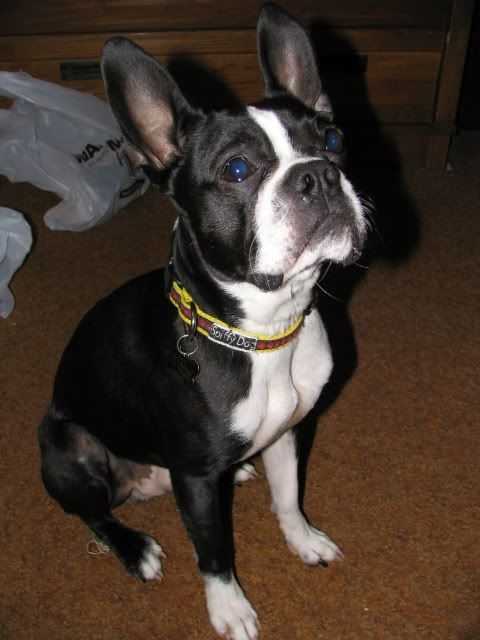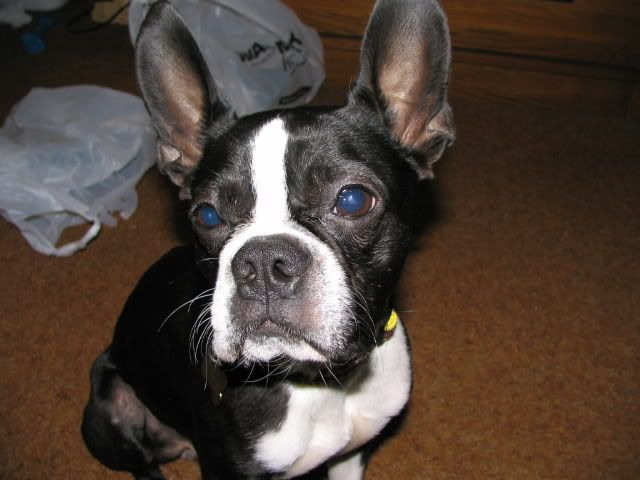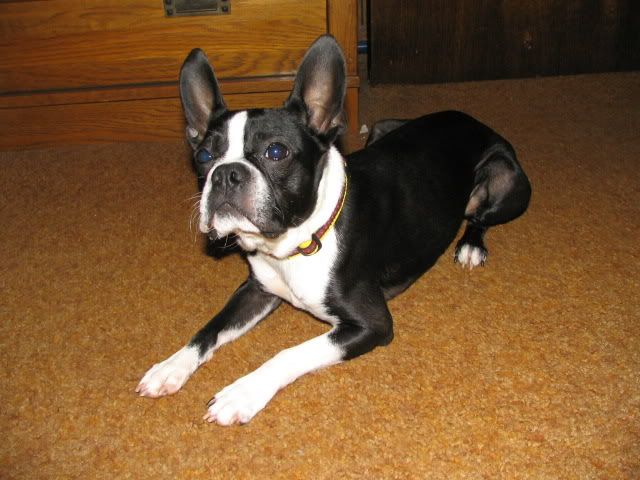 Sleepy Boston!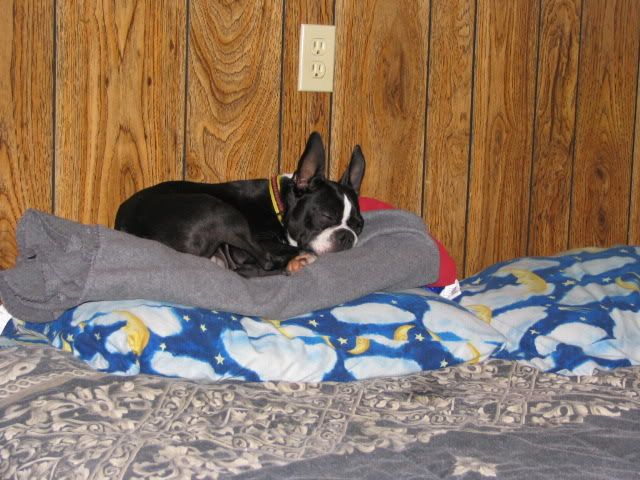 This sight makes getting ready for work on Monday & Friday mornings veeerrrry hard! (when Kirk works later than me and gets to sleep in, so Basil always gets all cutesy cuddly with him- little brat!) :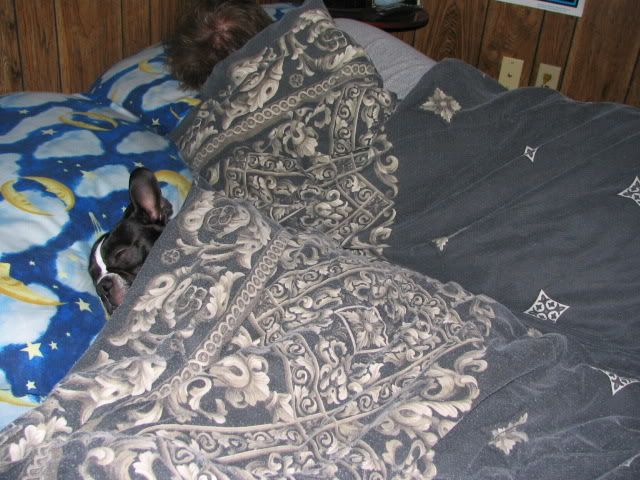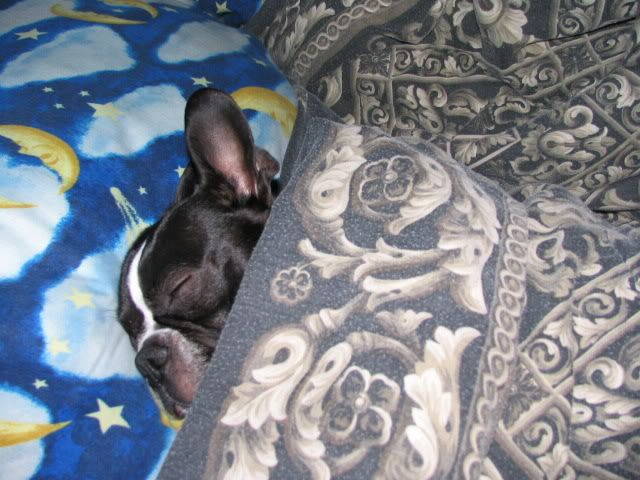 Daddy was drunk the other night, and Basil was NOT amused! hehe...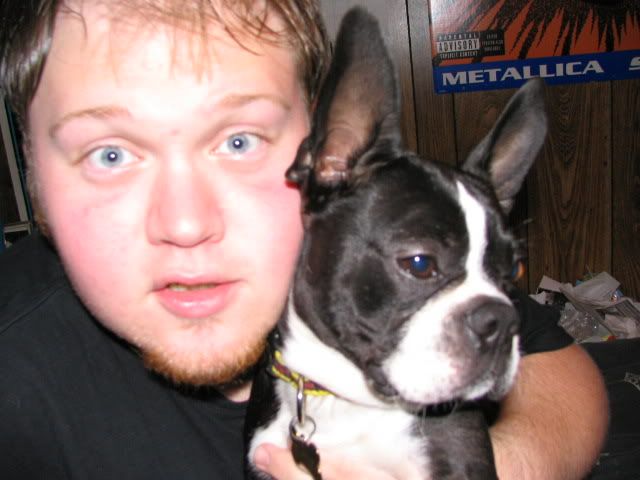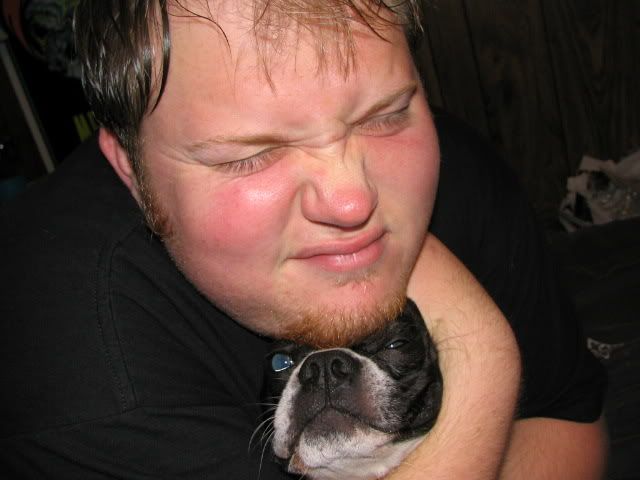 And lastly, Basil was mad at me for waking him up the other morning while getting ready for work (can't remember if I posted this one before, but it's hilarious anyway, so who really cares?!)