Kirk and I rescued this little guy from a disgusting living situation late last night. We're heroes! Some hicks just don't have any sense. My guess is that he hasn't had anything to eat in the past week. He is so skinny. He looks like a robot from behind when he walks, his hip bones stick out and it's so sad. I wanted to cry the first time I fed him- he got so excited he started shaking and gobbled it all up. He is such a GOOD puppy, but I don't think we have the room to keep him. I think Laura & Mark feel terrible about me having to get rid of my guinea pigs, and they know I couldn't let him stay there and die (I really believe he would have), so they agreed to let us foster him, though they keep saying we're going to get too attatched and keep him :).

I have 3 possible homes lined up already, but I'm hoping to convince Kirk's dad to let his mom have him, she is as in love as we are. He looks like a mini-Basil and is so incredibly cute. He looks sad in pictures, but he really is a happy pup, he loves to run around playing with Basil's toys and chasing him, hehe :). Anyhow, look at this face:

(Don't mind his ears in this picture, they're now all cleaned out, along wiht his whole body and his little toenails were clipped before I took this- they were so long they were curling under and full of dirt :/)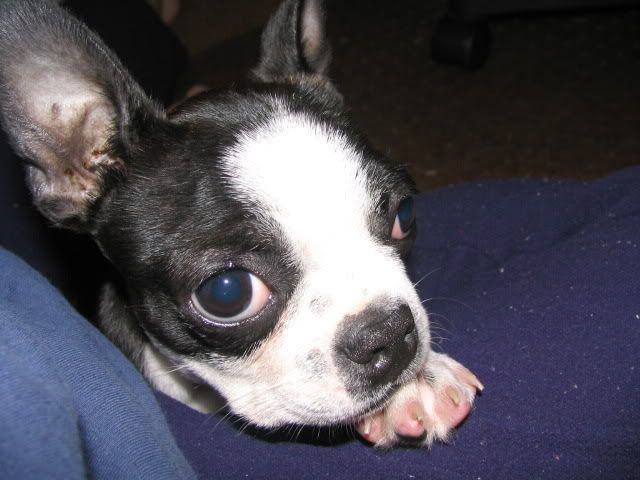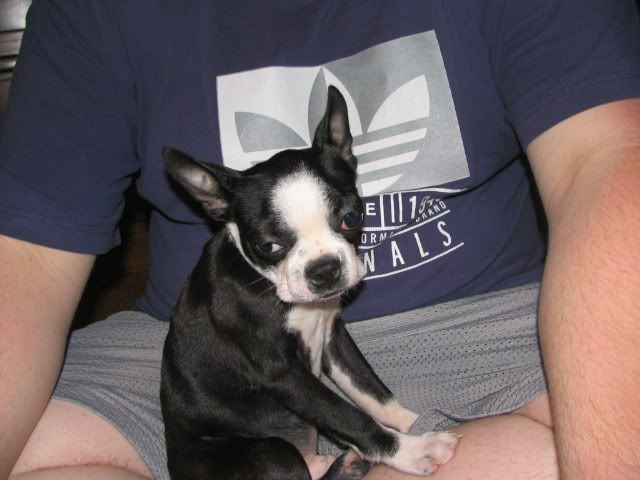 He slept in Basil's crate all night and didn't make a sound OR go potty. He is so good <3.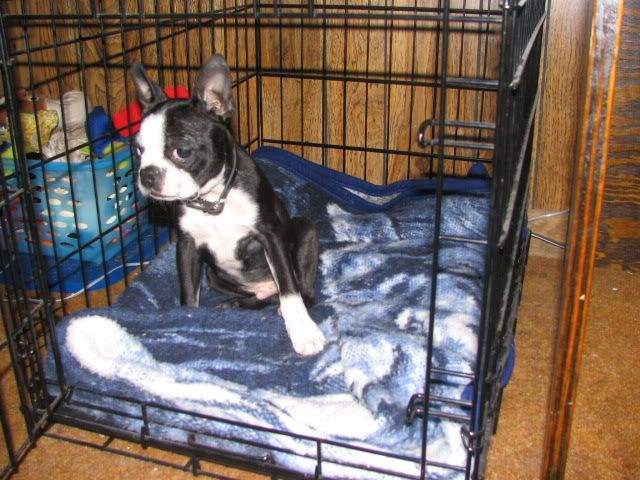 You can kinda see how skinny he is in this picture, but it totally doesn't do the extent of his skinniness any justice. Poor little baby :( :( it makes me want to cry watching him walk from behind :(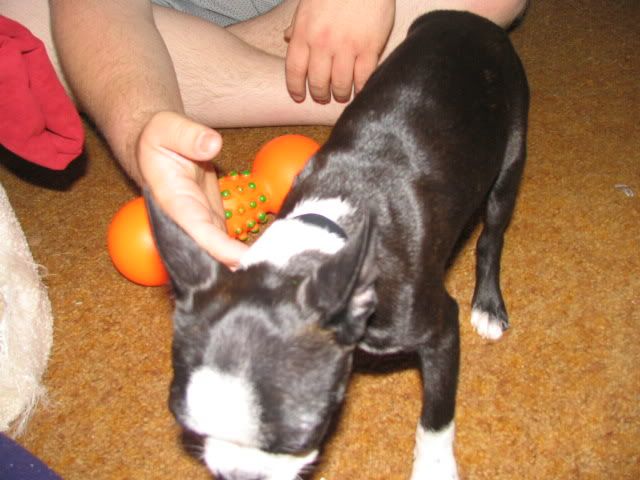 CUTEST EVER. His tongue sticks out when he's sleeping sometimes <3. We had to lay him on a heating pad after we bathed him last night- he was shivering like crazy, poor baby.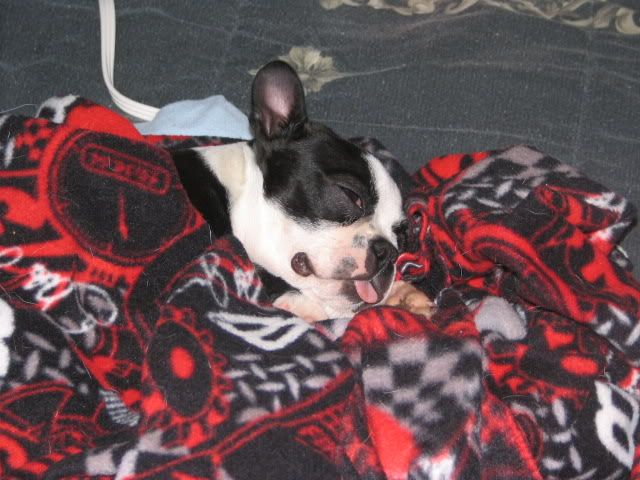 He is curled up to Basil right now, it's the cutest thing ever: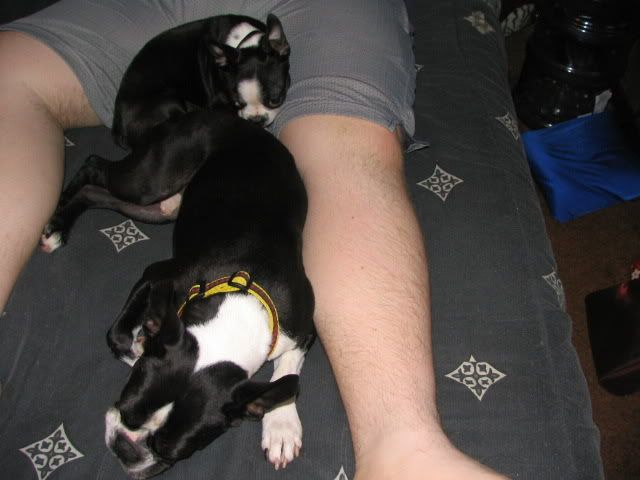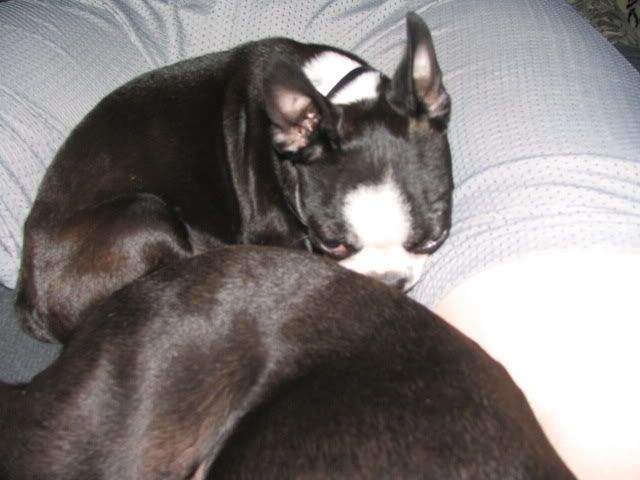 LOVE.


Please give me name suggestions!!!