Here are a few more pictures from the dog party on sunday the 15th of may. Amelie took 2nd place in the best dressed contest and the big giant orange frog was one of her prizes, as you can see she loved her prize. She tore it to pieces and threw stuffing EVERYWHERE. Luckily she is smart enough not to eat the stuffing. The picture with all the grey didn't upload properly cause it was such a huge file, but if you could have seen the whole picture it would have been full of stuffing at the end, it was a huge pile of it. Sadly my computer sucks. sorry. but I thought the pics were cute, so I am posting for you all to see.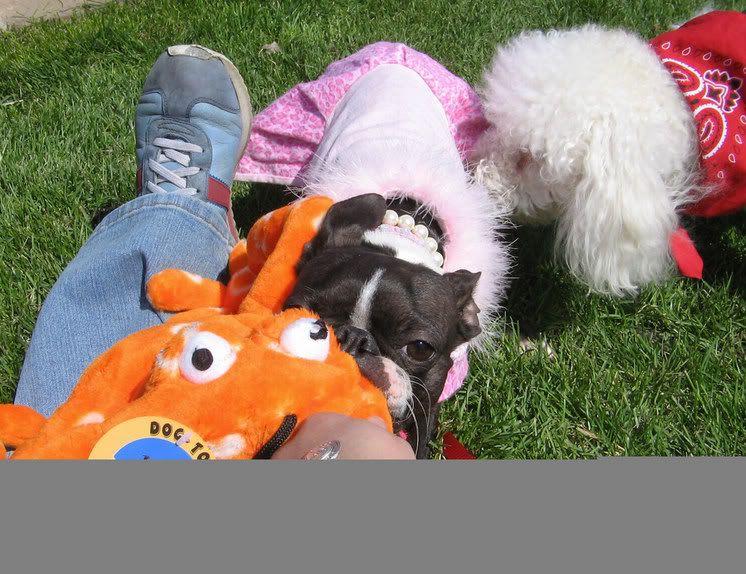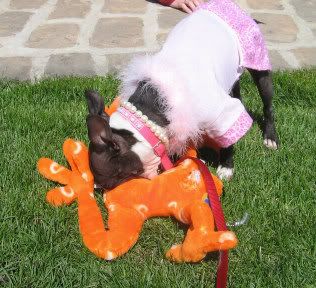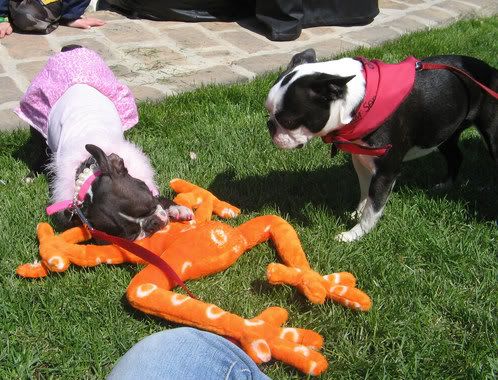 Amelie and 'coco' the boston terrier. she wouldnt let coco steal her prize, haha.
this is the picture that was so big it didnt fully upload, but all the grey area was full of stuffing, she destroyed the toy completely, haha.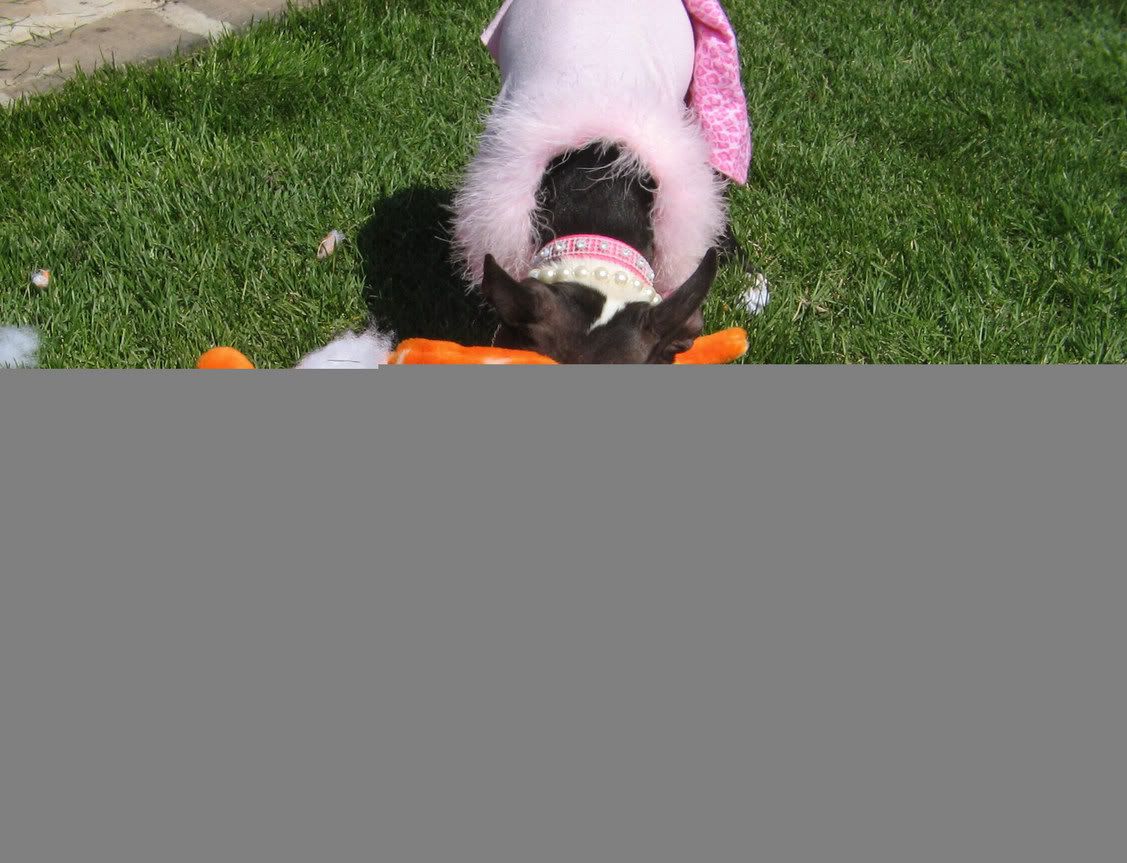 you cant see her here, cause again my computer SUCKS, but she was pulling on the toy playing tug-of-war her favorite game


mom and kids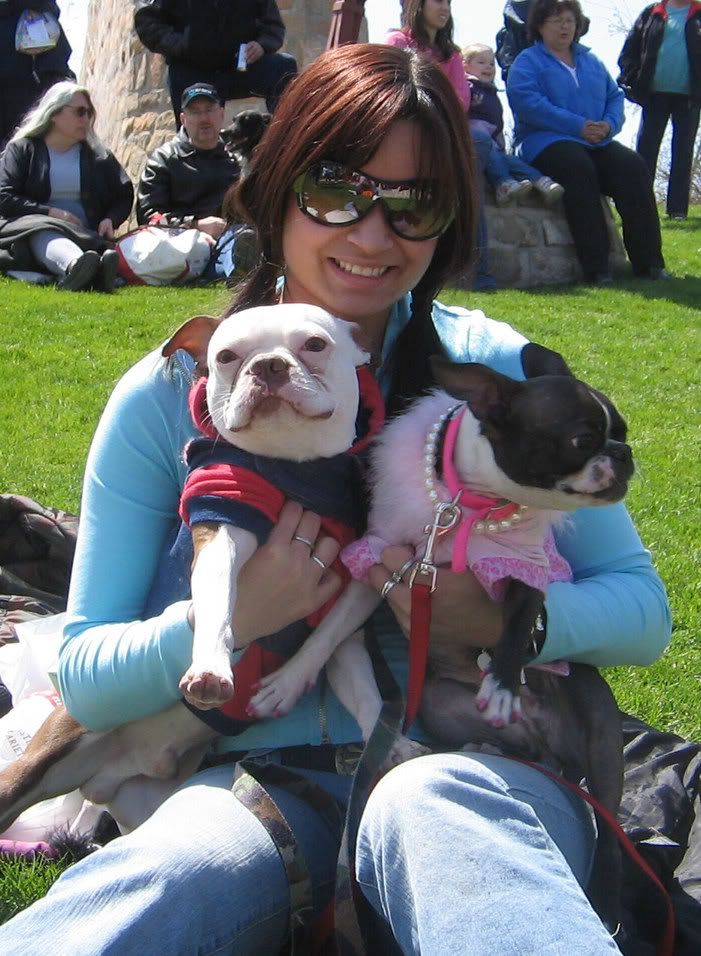 Also, lastly some pics of me and my pups at the
mommy and ninja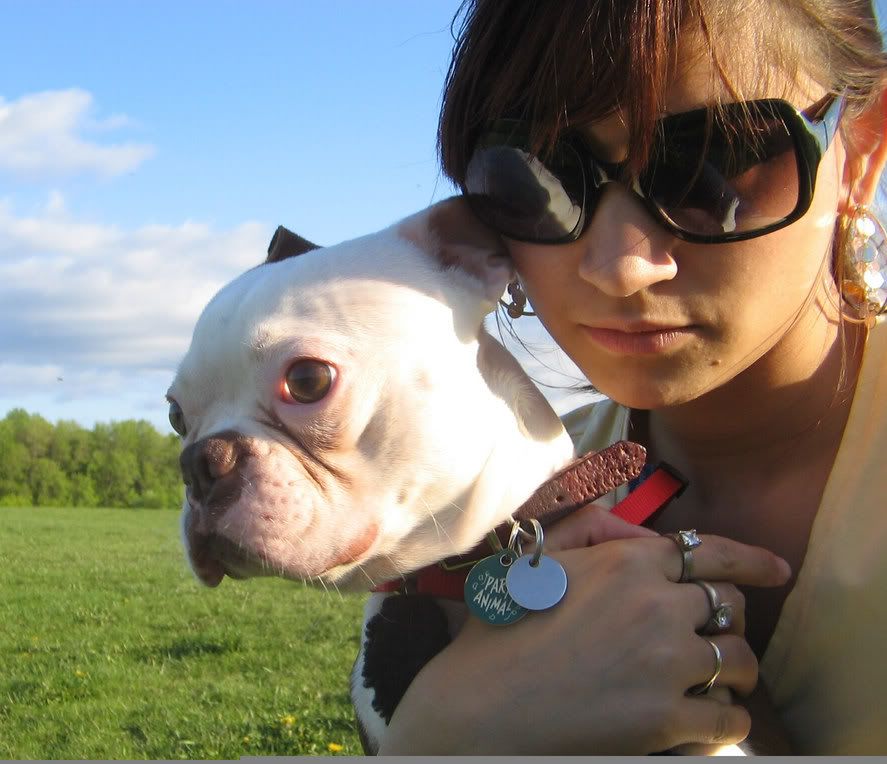 Amelie fetching her throw-ball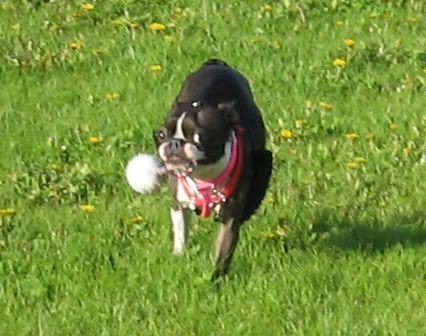 later

shawni