The Kirkland Courier came today - it's my neighborhood newspaper...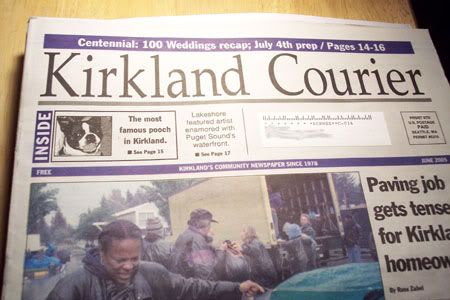 :)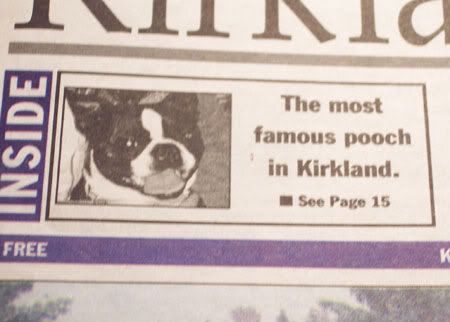 It's my Kiko! She's Kirkland's Centennial Dog! WEEE! bow down!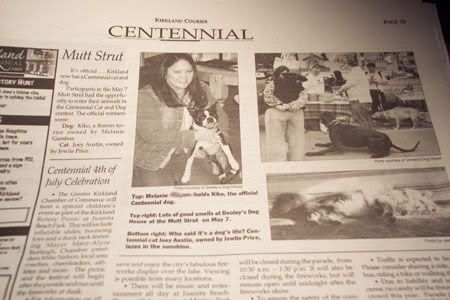 text under pic = "Top: Melanie .... holds Kiko, the official Centennial dog."
(the guy taking the pics said I wouldn't be in it...liar!!!)
Kirkland is basically celebrating it's 100 year anniversary - you can read more here Kirkland Centennial if you're interested.

I'm suuuch a proud mommy!