Seamus is starting to loose allot of his Boston Terrier looks - but not his traits mind you - and starting to have more of a boxer look to his body. I snapped some photos of him today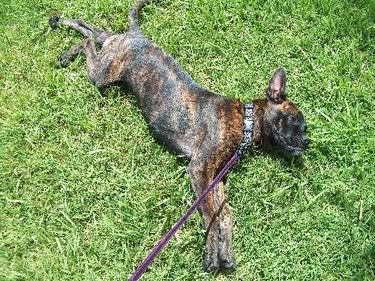 His body looks so long here!

he looks like a rat terrier alien here. But the vet and allot of other people told me there is nothing about him that is rat terrier. Check out those ears though!!