Just thought I'd put out a little introduction, before I post pictures of my darling. I love Boston terriers now, but it wasn't always that way. I had always wanted a papillion, and adamantly refused against our family's purchase of any other breed of dog. When my parents seriously considered getting a Boston, I was in horror. I thought they were the ugliest things I had ever seen! but we ended up getting a little girl, and now even I love her to little bits and pieces. Her name is Tootsie, she's 9 months, and she lpves tp bug the heck out of our 2 cats. Here she is!!!!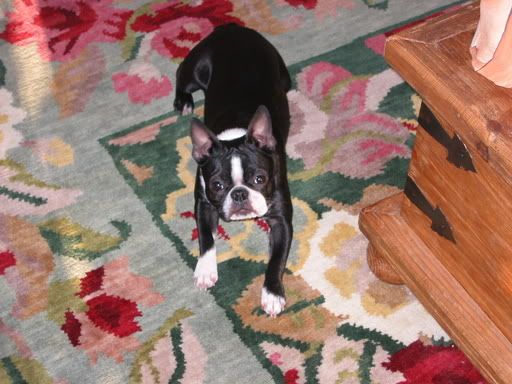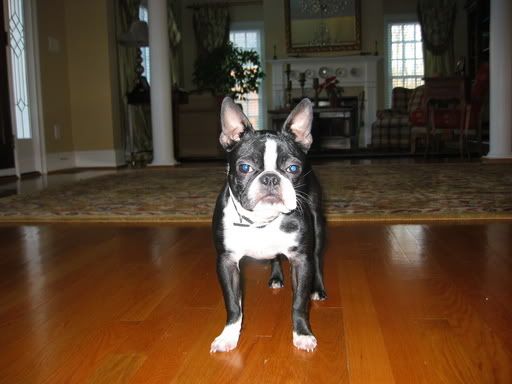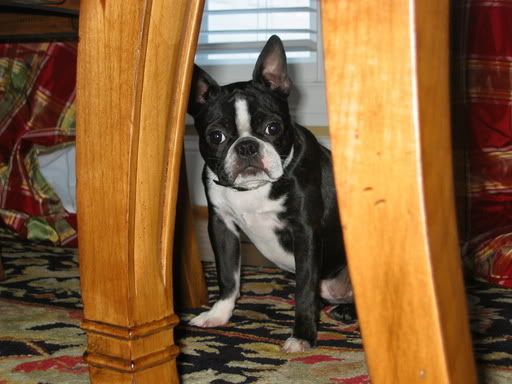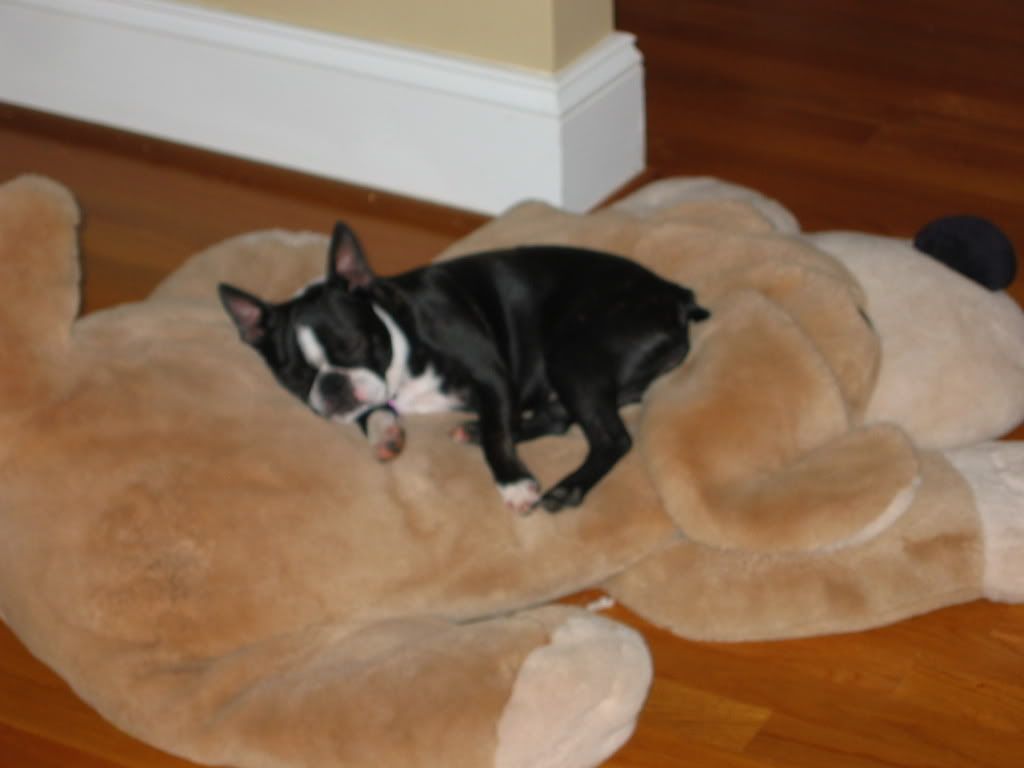 Cutest picture in the history of the world, no? She loves this toy, but is SO mean to it! :P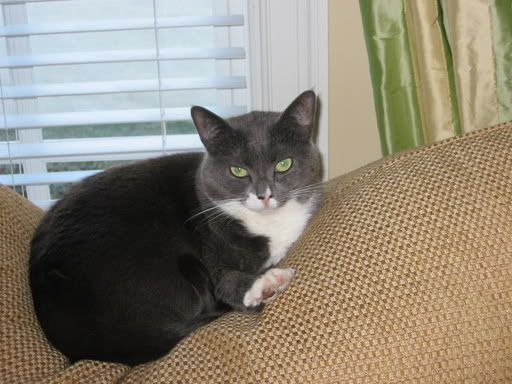 This is the cat that Tootsie particularly likes to torment. It's quite amusing to watch them "fight"....