So yeah, the puppy is so freaking AWESOME! I cannot stress this enough, seriously!! He is so good. I'm sitting here, playing on the computer ignoring him and he keeps going to the toy box, pulling out a toy, taking it to the bed and playing wiht it for a few minutes, then going back for a new one. He has almost all of Basil's toys out now (and that's a LOT of toys). So cute! Anyhow, here are some pictures. He is more beefy and looks much better in general :D.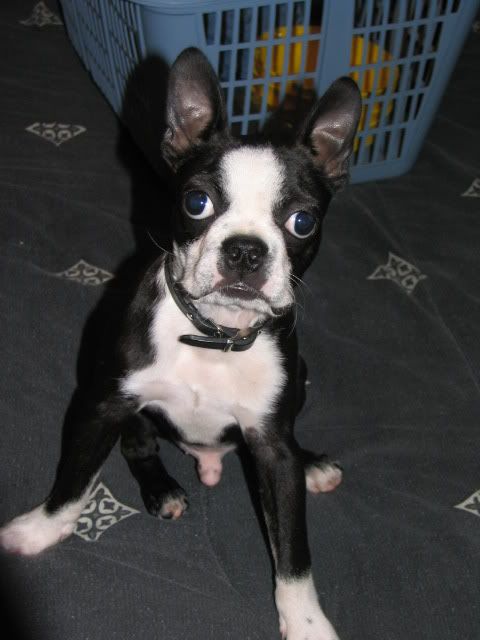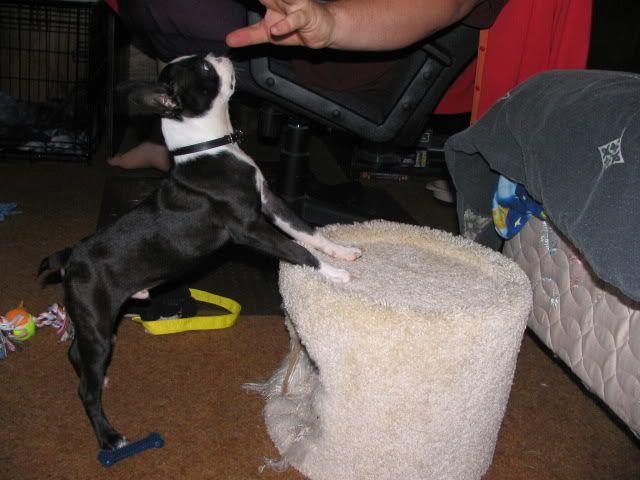 "Mom, the little rat is playing with my toys ahh!!"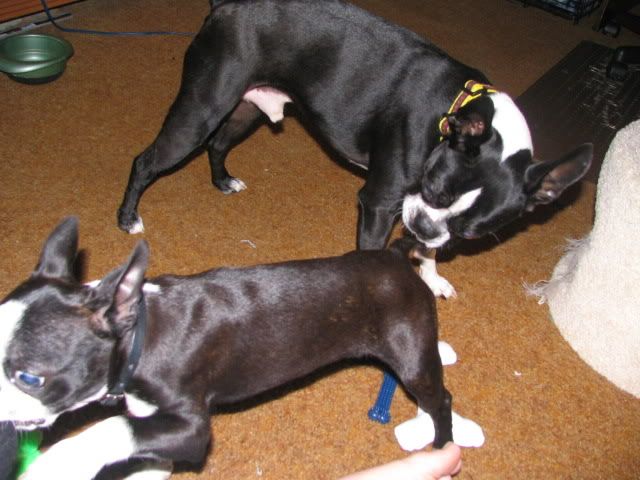 He looks brownish in bright light, and has little brown flecks all over :)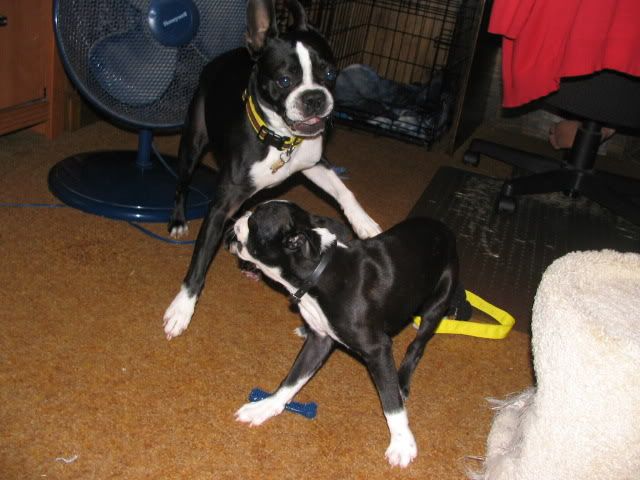 Two Bostons really are better than one!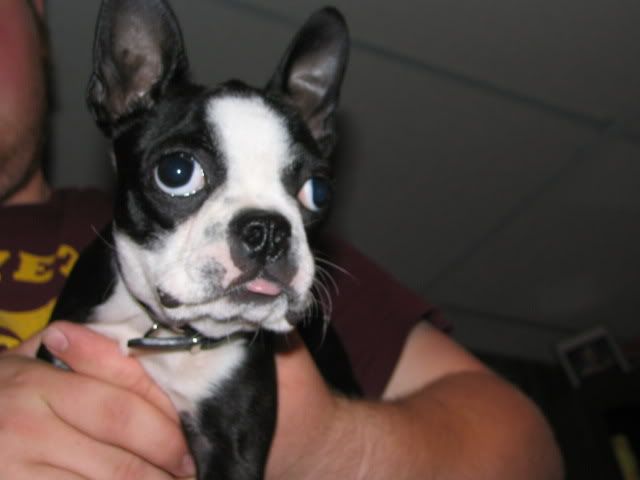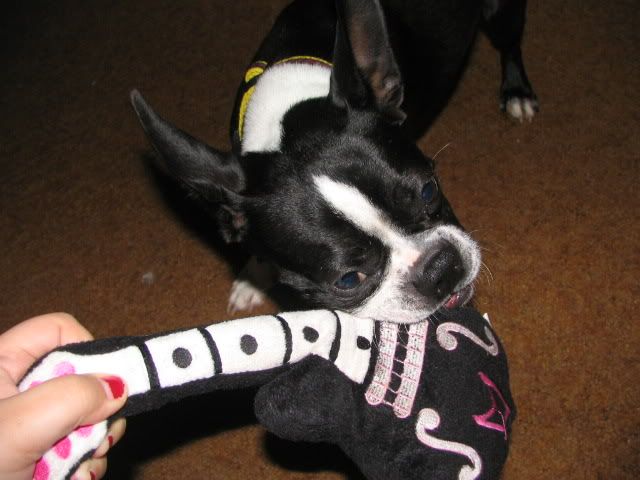 Basil loves his guitar- like father like son ;)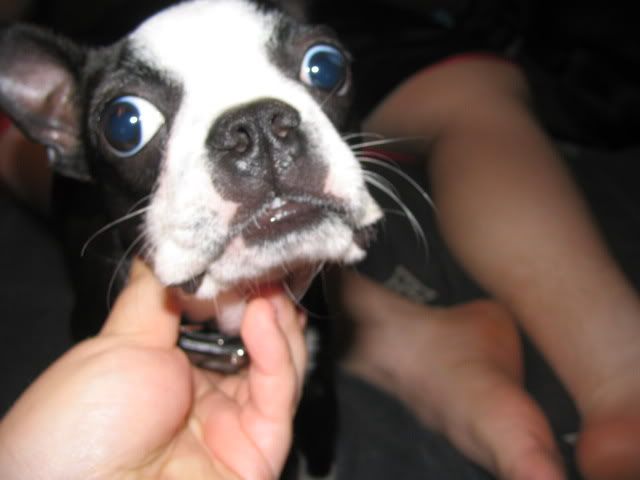 Extreme puppy close-up!!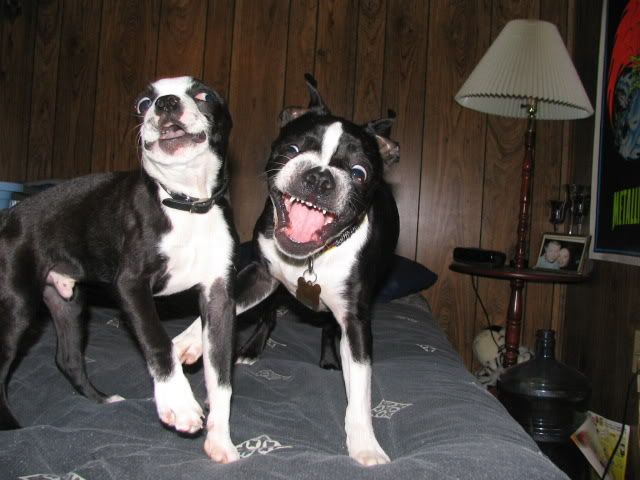 This picture is my favorite of the day! They were standing on the bed looking at me so cute & sweetly, but by the time I snapped the picture, they broke out playing and look all crazy! Goofs <3.


Any more name suggestions??!

(x-posted to my journal & boston_buddies)