I now have TWO bostons living in my apt. My roommate sublet her room out for the summer and she owns a BT also! His name is zeus and jack and him just LOVE to play.

Jack:"I want it mom!" Zeus:"I'll come help!"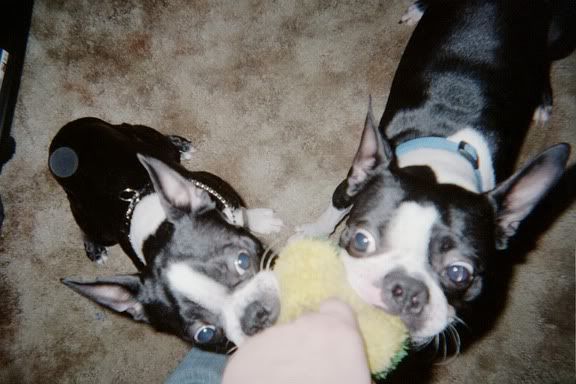 "OK, now that you've helped, now give it to MEEEE"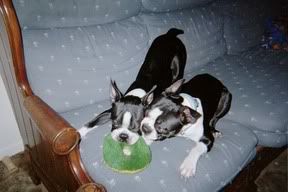 bitey face: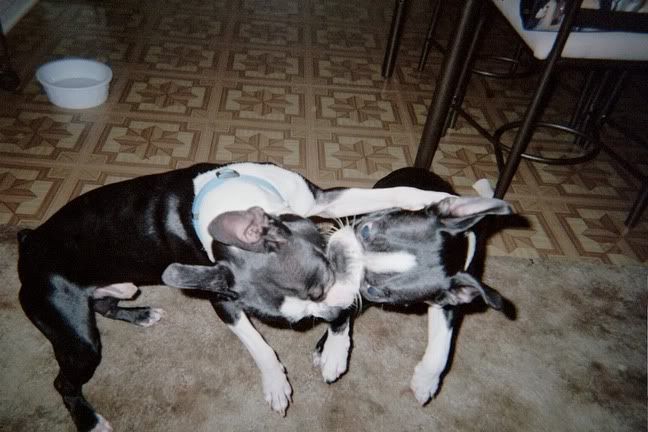 Jack: "Mom, I refuse to look at the camera" Zeus: "I WILL!!"