Okay, i've watched this group for awhile now, and i think it's time to introduce my babies to y'all...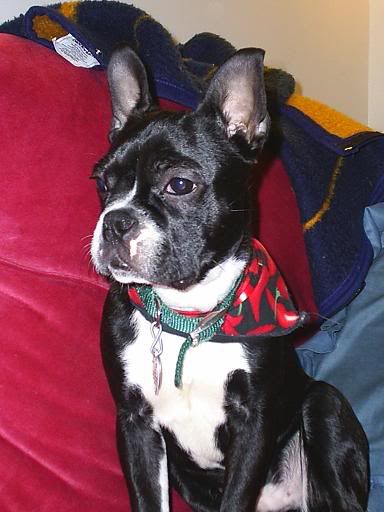 This is Frankie, my BT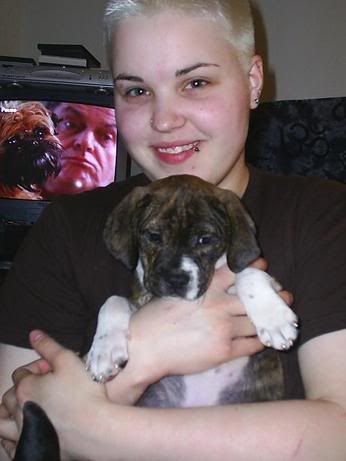 This is Tucker, my girlfriend's BT Beagle cross on the night we brought him home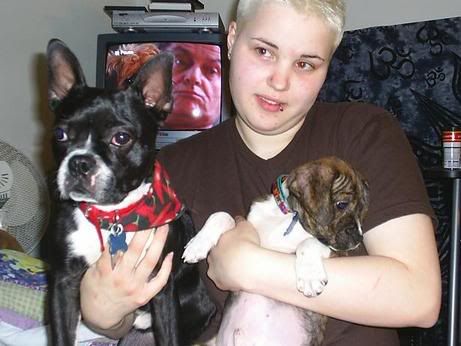 Frankie used to be so much bigger than Tucker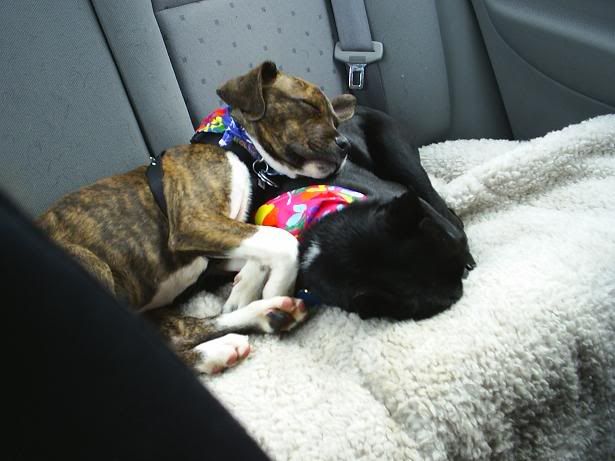 The boys cuddling in the back seat. Notice the seatbelts... Yes, we're neurotic Mums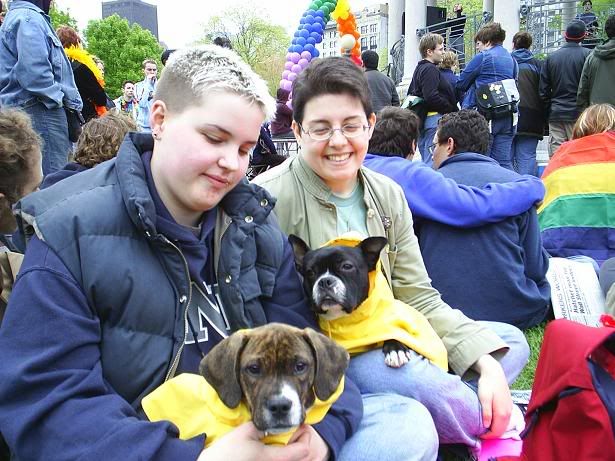 Us with the boys at Gay Youth Pride in Boston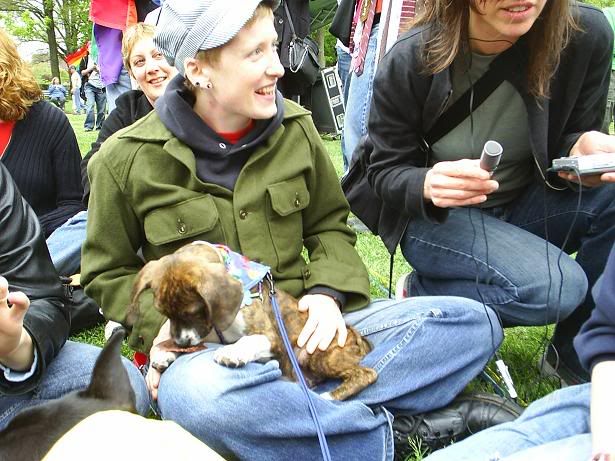 Dogs are chick magnets... Tucker being interviewed for the radio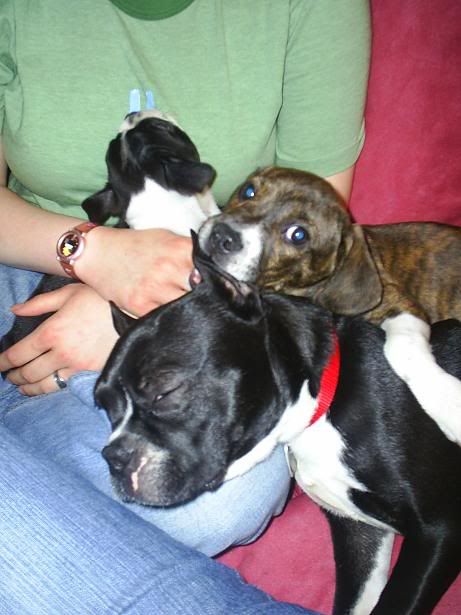 Our boys with Tyson, a BT puppy that i got for my friend Brian




Brian and Tyson meet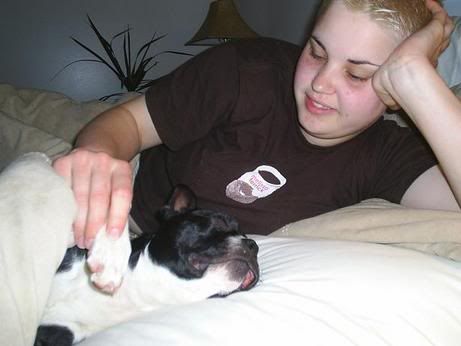 Leave me alone, I'm sleeping!
Lauren (the GF) tortures Frankie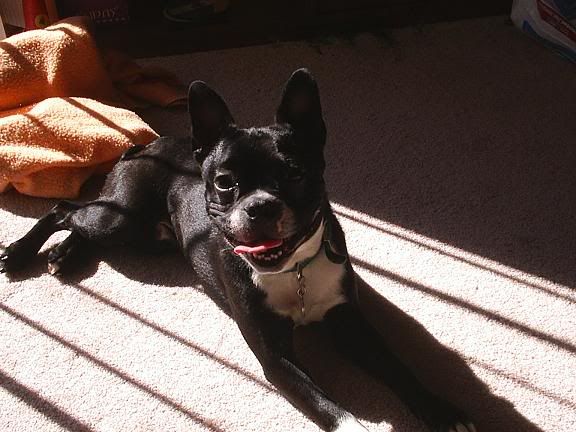 Frankie sunning himself


.....
Okay, that's enough with the pics... Those are the boys, we love them more than life itself. Frankie will be a year old on the 21st of July and Tucker will be 6 mos on the 19th. Tucker is bigger than Frankie already! A little about their people: I'm 21, a radiation therapist, and Lauren is 20 and a dog groomer. We all live together with the 2 dogs, 4 cats, 2 snakes (one big, one little) and various lizards and fish. We live in NH, and i think that's it! Sorry for the long intro post, I'm off to bed now!
~Mandas