Hey guys, just saying hi. I should have joined this ages ago.



Carson's a feisty little 2 and a half year old boy who loves hogging the covers, begging for human food, forcing you to play with his Kong, and playing Race Car Doggy (the term we gave to that running thing Bostons do). I'm going off to college soon, and I don't know what I'm do without my little guy. At least I'll only be 2 hours away.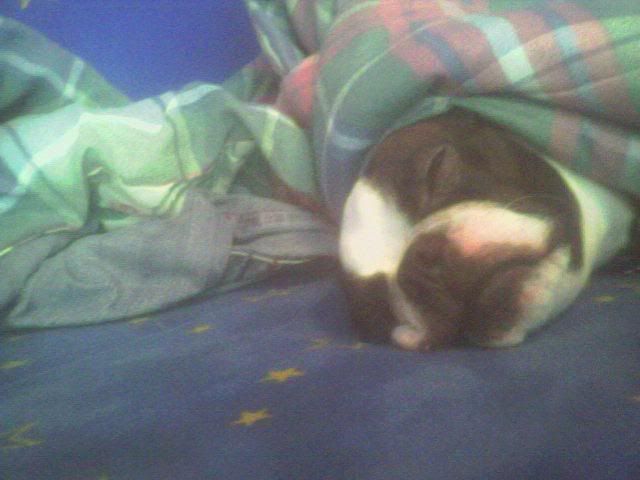 The little monster, on my bed, after an exhausting game of Race Car Doggy, taken on a crappy camera phone, and offered until I take a better picture of him.