Can I have a drink??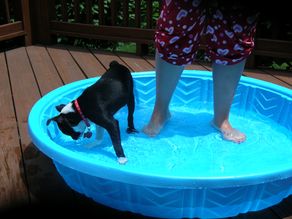 Wow, a giant water bowl...
Must, bite, toes!
Look at them lil leggies there. And you can barely see his little nosey.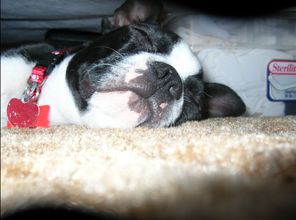 Pooped.
Baxter will be 5 months on July 20th. (I cannot believe that he's getting so big!) How big were your pups when they were 5 months? I'm trying to figure if he's gonna get much bigger. When we first took him to the vet, he said that he'll prolly only be 12lbs. But our last visit, he was already 10. So I'm not too sure how big he'll get...