Courtney and Phil brought home their new baby Boston last night. Of course, we made them come straight over to meet Ollie.
Please welcome the tiny and squish-faced FRANKIE!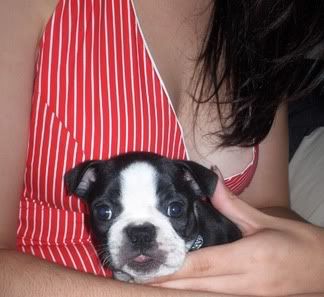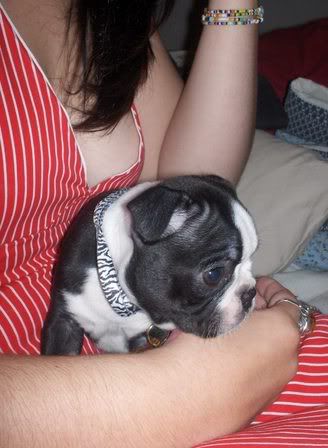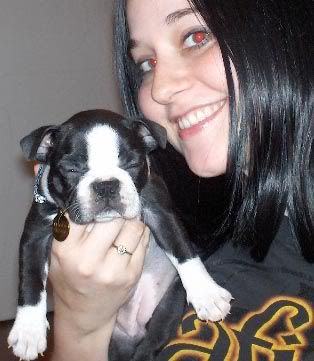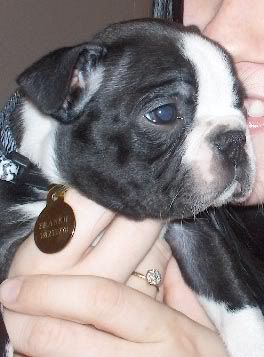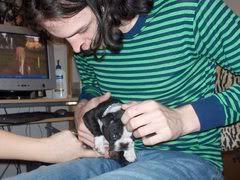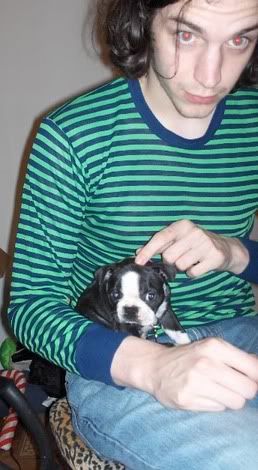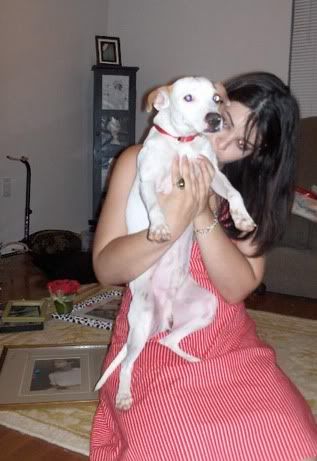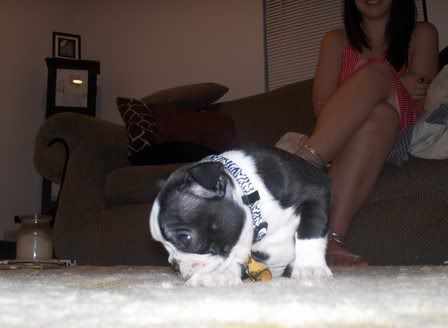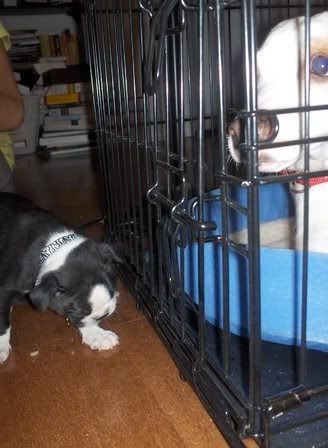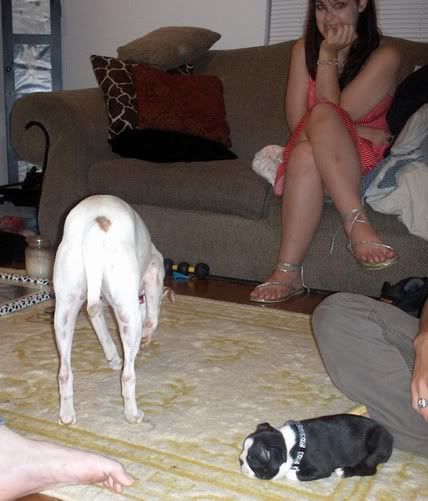 We let Ollie and Frankie hang out, but kept Ollie in his kennel for a minute to make sure they weren't too scared: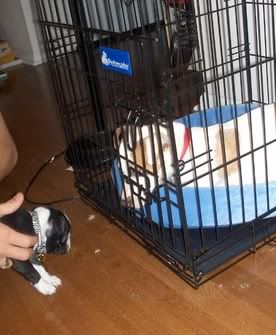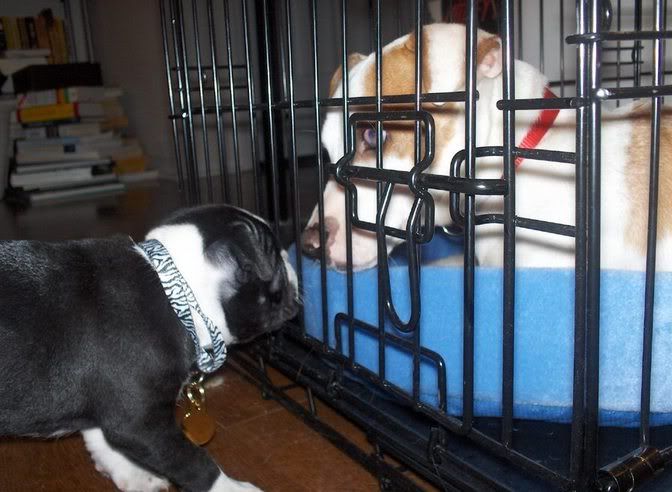 They're totally best friends now. And Frankie has catfish wiskers, just like Lunchie! She'd be so proud.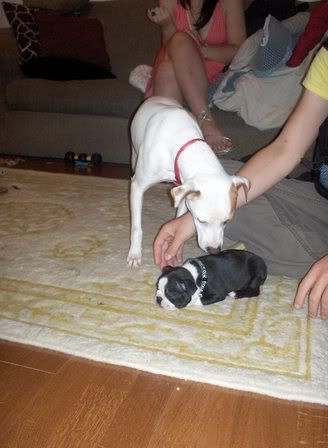 --A