We went down to Orlando (2 hours south) on Saturday morning, hoping that we'd be able to adopt the little BT boy we found on Petfinder. Unfortunately for us, he'd already been adopted, but we did get to have a last minute playdate with a friend of mine from another Boston board (woof!).. and had a lot of fun.

Her BT Nybble is sooo small! Only 10 lbs... while Zeke who is extremely tall for a BT weighs in at 23 lbs.. he looked like a monster next to Nybble! It was too hot to go to the dog park, so we let them play inside Deanna's apartment instead.


Let the games begin!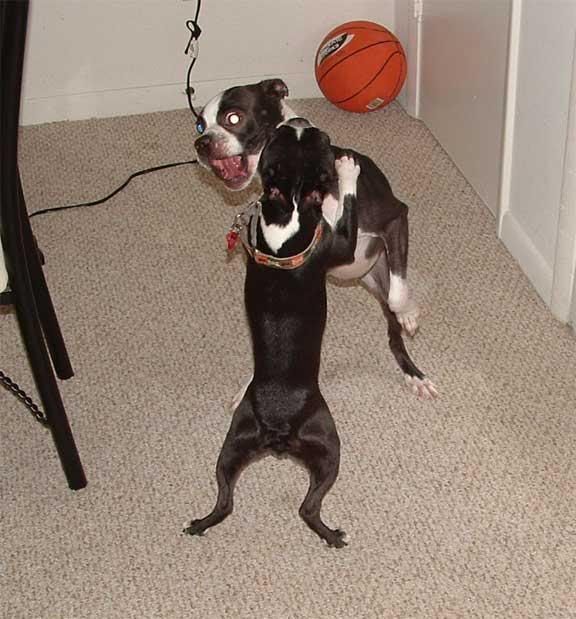 Let me tell you a secret.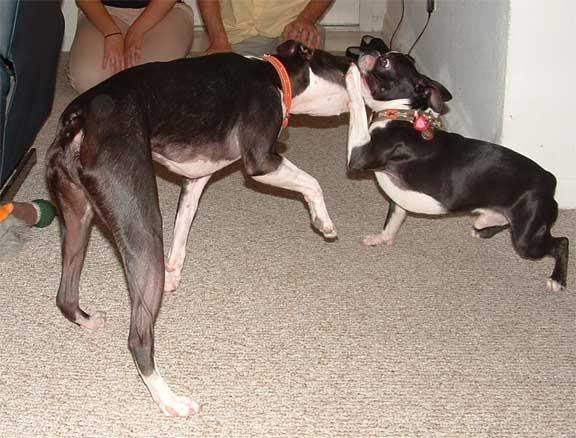 Water break!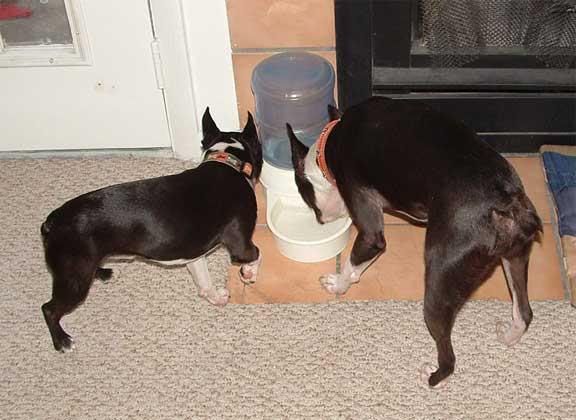 Nybble trying to get Zeke out of his throne.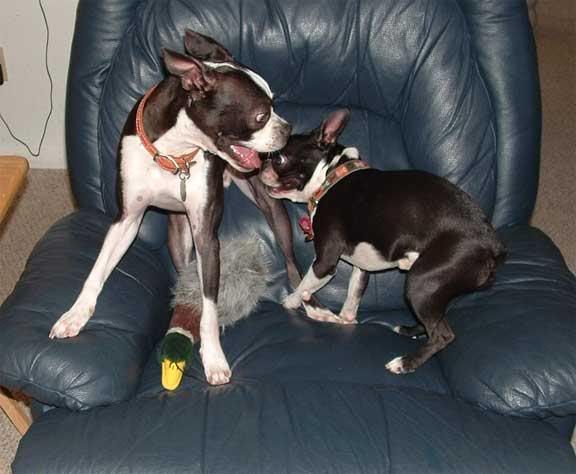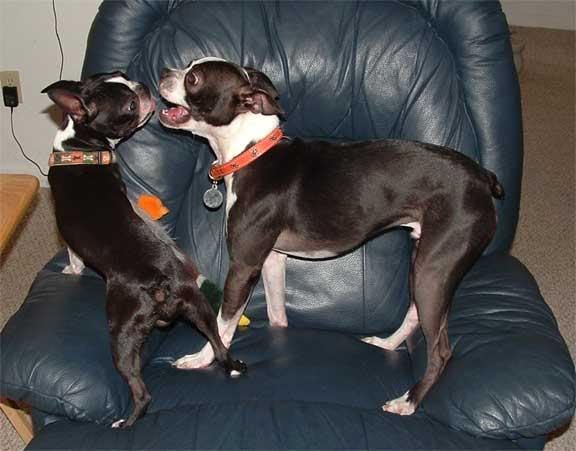 Look at those faces!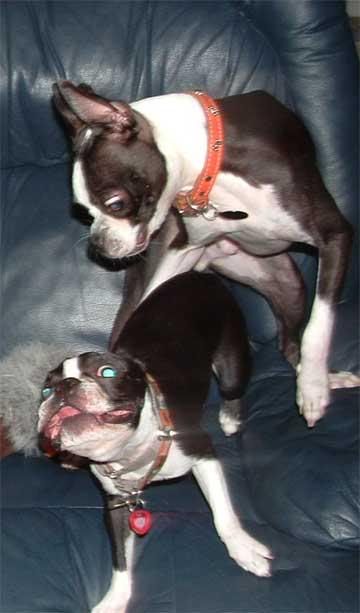 I'm starting to wonder if we could handle another Boston!!!

It was a lot of fun though, and Zeke was a tired, happy dog when we got home!