Hey everyone,
I have been lurking on this journal for awhile and havent got around to posting about my little Boston!!
I'll start by introducing myself briefly...
My name is Sarah, I live in Sydney, Australia & I work as a Veterinary Nurse & Practice Manager.
I was first introduced to Boston's in 2000 when Yoda was brought into our Veterinary hosopital by a client of ours.
Yoda was bought from a Pet shop in Atlanta at 8 weeks of age,(This client only bought her because she felt sorry for her because there was a group of boys teasing her through the window) The clients husband was working over there at the time. So, when it was time to return to Australia Yoda was flown over and spent 6 months in quarantine. Yoda then came to us for her spaying & all her other bits and pieces. I fell in love with her!
Might I add Boston Terriers are fairly rare in Australia, there is only 2 breeders in New South Wales where I live and I believe about 10 or so in the rest of Australia!
I had said to the client on many occassions, "If you dont want Yoda anymore, ill have her!" This was all said in cheek as I didnt think that one day the client would ask me if I would like her!!
This client has 6 pugs as well and Yoda HATED them, she would constantly fight with them and she was always getting into trouble.
So in October 2003, Yoda came to live with me & my 2 Burmese cats and our big fat Labrador.
Yoda is SPOILT rotten, she comes on drives with us, she has an obssession with my fiancee's ute if he is out working on it, then Yoda is there waiting for a drive in it!!
Yoda has more clothes than I do!! We're a sucker for a new outfit, she's got a superman outfit, a clown outfit as well as multiple jackets!!
I'll post some pictures of her behind a cut, I am not that good at re-sizing pictures so apologies if they are too big!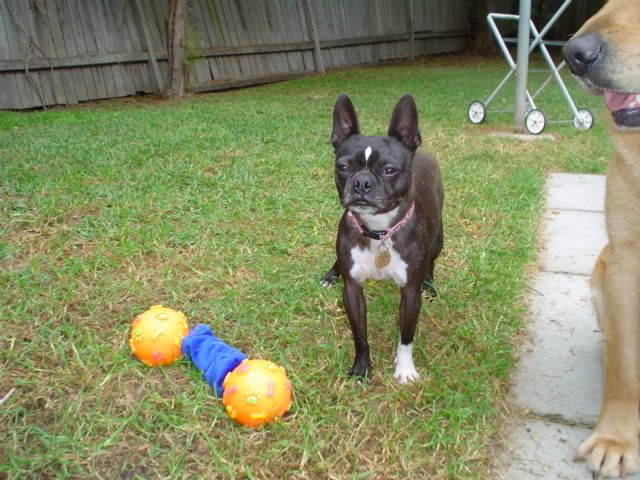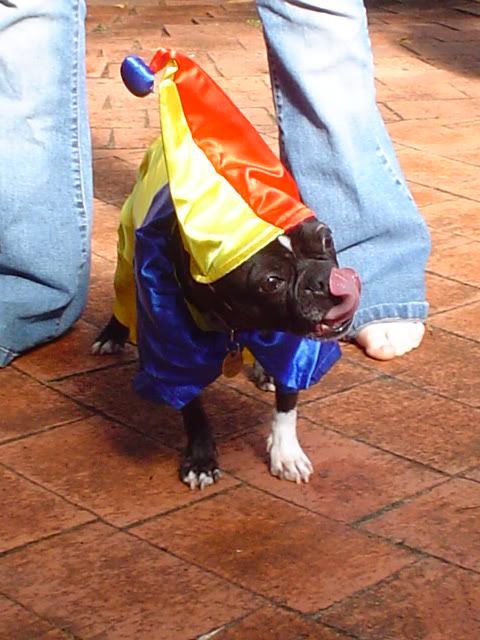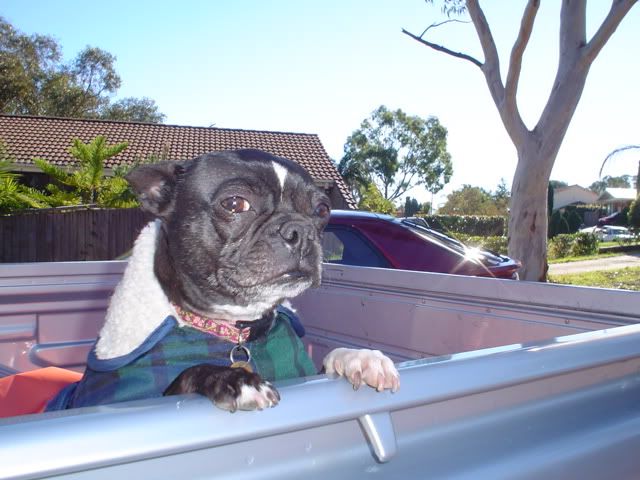 Yoda, doing what she loves, working on the Ute with Dave!!