While it was difficult to leave Joey behind, my boyfriend and I took a vacation to visit my sister in Pennsylvania. As I mentioned a while ago, my boyfriend's aunt has our new boston in foster care at her home in Ohio. We met her halfway and got our new baby, Tanner. We had him overnight, and he is the sweetest guy. He and Joey are going to be great friends. He is very submissive, so big brother Joey will be able to teach him a thing or 2.

Tanner will be in Arizona at the end of August, thanks to my boyfriend's aunt being so wonderful and driving him here. (she was coming here anyway and her husband HATES to fly, so it worked out perfect!)

For now...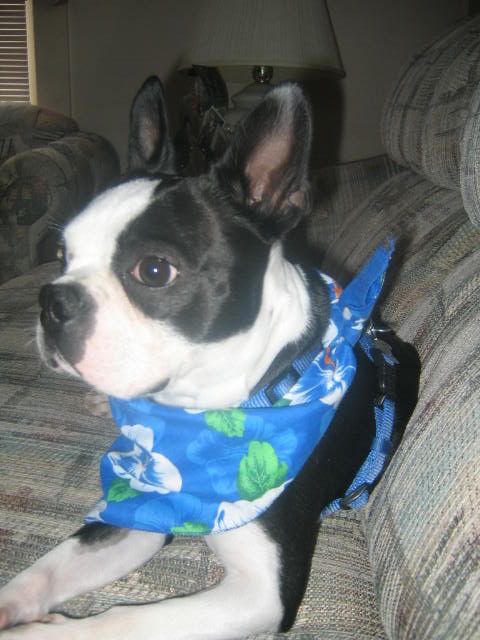 So handsome.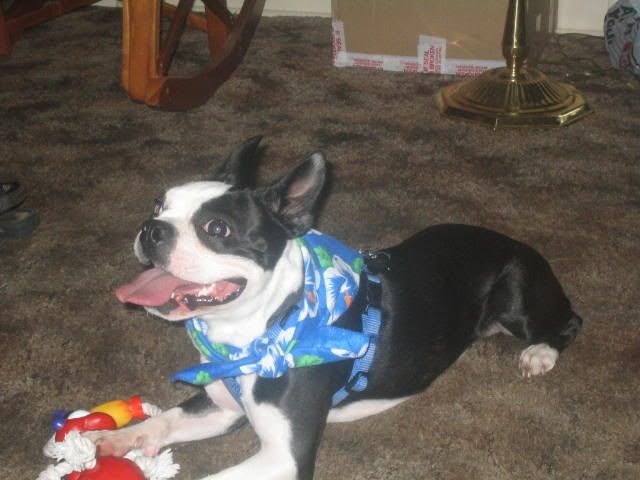 and SOOO happy.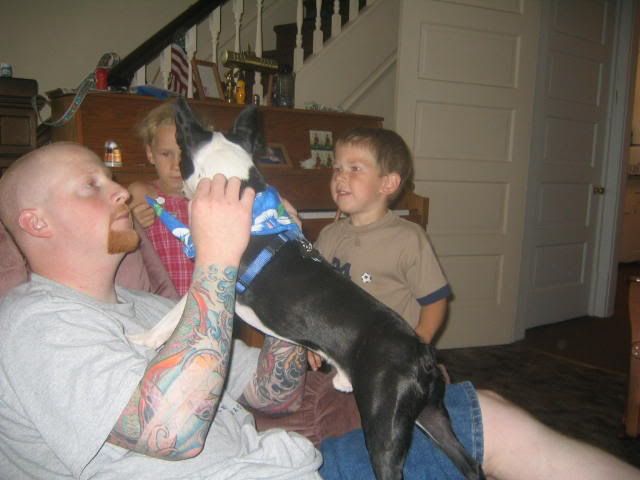 He was amazing with my niece and nephew.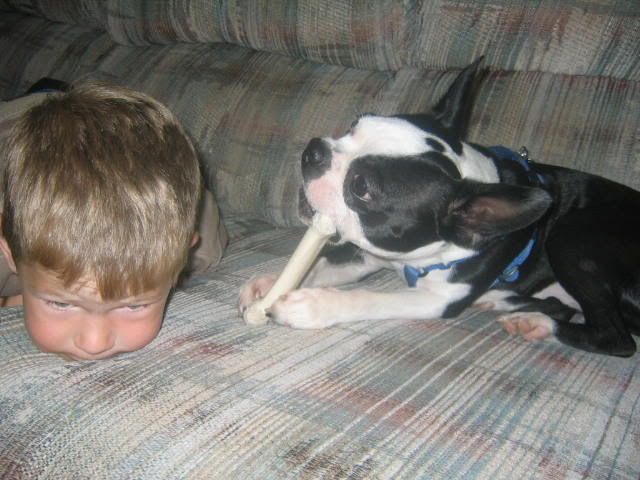 They all loved him.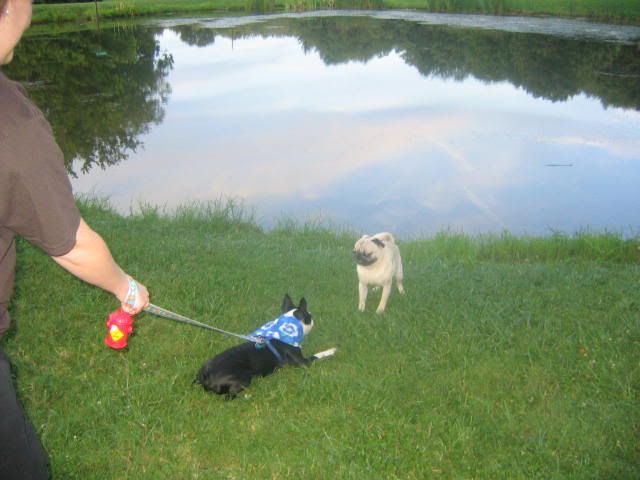 He also met a cute pug at the park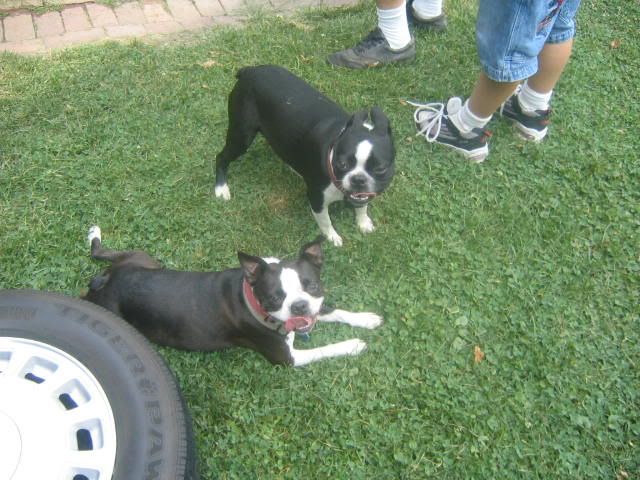 Here are the other 2 bostons we met, they are brothers from the same litter.